---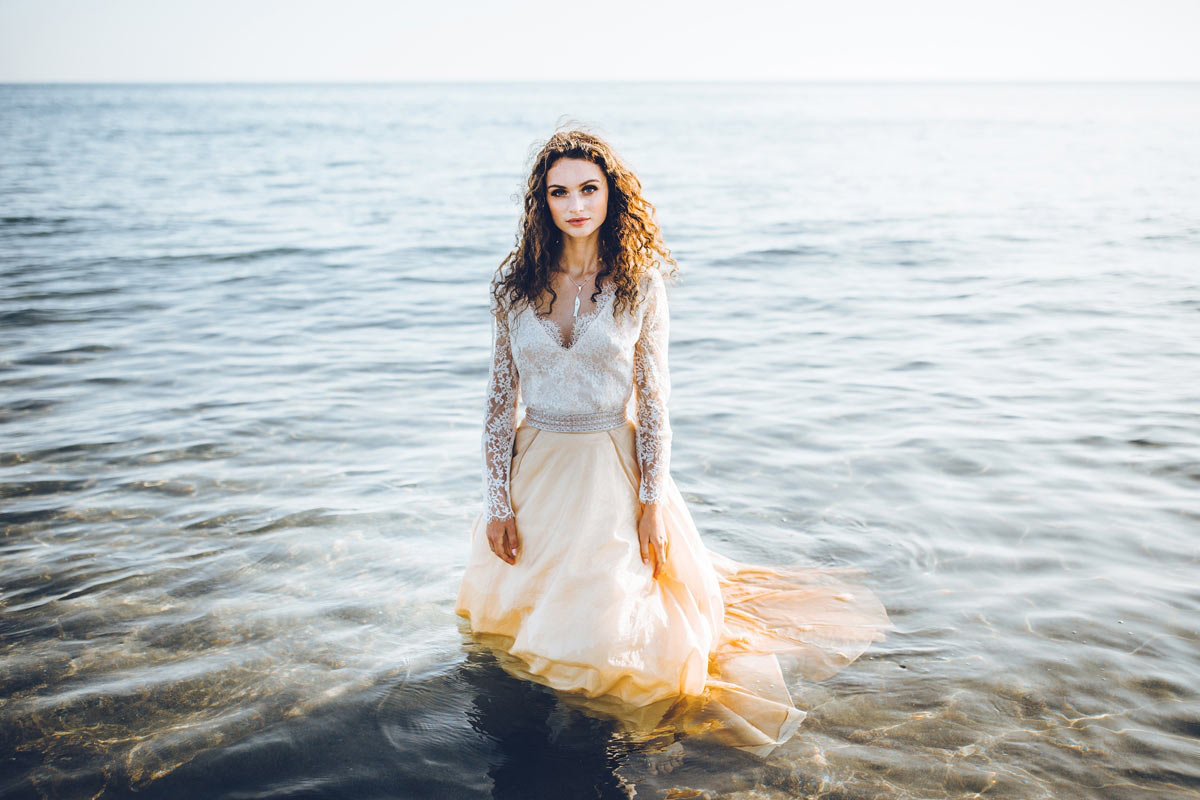 Dresses, rings and accessories made in Cornwall
Cornish made items for W-day
Seeking a local touch for your W-day look? From gowns to crowns, meet the designers who craft divine designs across the Duchy
CHRISTINE TREWINNARD COUTURE
Christine Trewinnard has the ultimate Cornish inspiration when it comes to designing her gorgeous gowns. After 25 years working in London's haute couture fashion industry, Christine's home studio at the top of her cottage by the sea is much more suited to her now - although it's easy to see the influence of her haute couture experience in her incredible eye-catching designs. Creating breathtaking bespoke dresses, her adornments and embellishments bring each gown to life and, after discussing the details including material, shape and look, make for exquisite, head-turning and so 'you' results.
"I have to admit I'm rather a magpie when it comes to finding a stunning piece of embellishment to adorn one of my dresses, whether it's a double satin ribbon in a complementary shade, a delicate piece of embroidery that just so happens to sit beautifully as a centrepiece, or even a few crystals and seed pearls to finish off an edging," says the designer.
A world away from off-the-peg gowns, each individual creation is a wedding dress masterpiece, made especially for those who "seek something glamorous, elegant, timeless, mixed with bucket-loads of experience, a handful of passion and generously sprinkled with couture magic".
christinetrewinnard.co.uk

HOLLY YOUNG MILLINERY
It's the little details that bring a look together - and the all-important bridal ensemble is no exception. Holly Young Millinery creates fascinators, hats, hair combs, crowns, tiaras and headwear (as well as brooches, lapel pins, clips and buttonholes) that embody vintage chic with a contemporary twist.
Holly fell in love with millinery while studying Costume Design at the London College of Fashion, and now brings a passion and sense of fun to her beautiful creations. Based in a studio near the sea on the Roseland Peninsula, Holly's inspired by the countryside and coastline around her, as well as a love of vintage fashion.
"My work is fun and colourful, embodying an effortless elegance that is simple yet stylish," says Holly. "I borrow something from every era in time from 1920s decadence and 30s glamour to the fun of the 50s and 60s chic. My designs encompass each era and combined with my distinctive style, make each piece truly timeless."
However subtle or bold your headwear game is, there's a piece to inspire and flatter. From daring and embellished flower crowns and intricate headbands to sweet and delicate hair vines, Holly's creations are guaranteed to perfectly add to your bridal style, imbuing a feeling of vintage class with a touch of fashionable whimsy.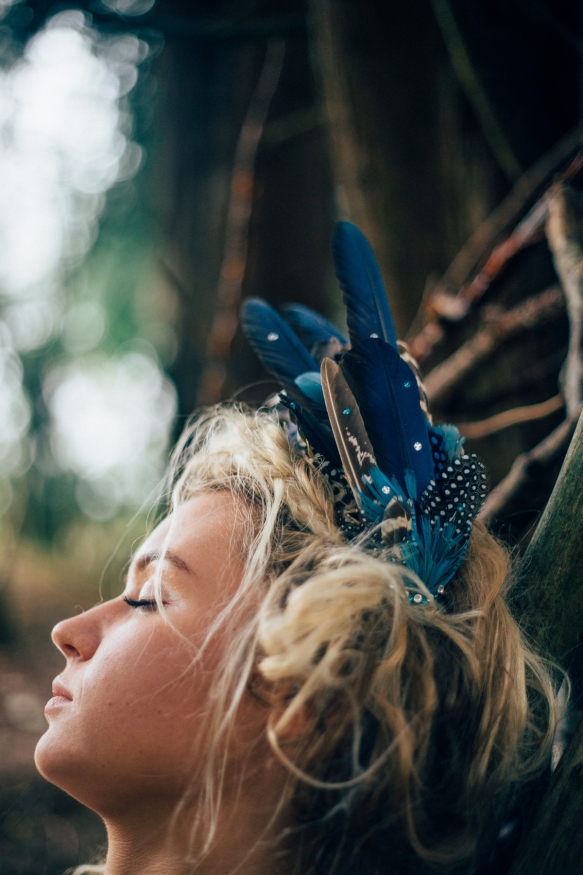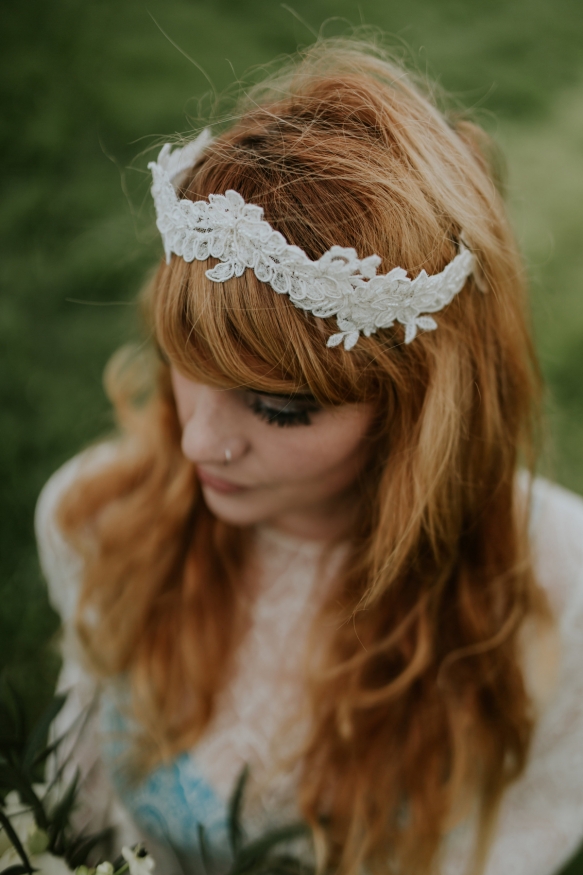 JUSTIN DUANCE
Justin's alluring jewellery reflects the art of self-creation, where he works with you to create something meaningful, encouraging his customers to be part of the making process by supplying or selecting their own materials and helping with design. His foray into jewellery-making first began in his bedroom, fresh from art college after finishing a degree in Jewellery and Silversmithing at the Sir John Cass Faculty of Art in London. Justin moved back to Cornwall, opening his workshop in the west of the county, and hasn't looked back.
"My mission was always to create interesting contemporary jewellery at an affordable price," reviews Justin. "I want to create treasures that are treasured by their owners because the pieces mean something personal to them."
His team also has a sharp focus on ethics, using recycled metals, salvaged woods and ethically sourced jewels. His designs evoke an elemental feel by casting precious metals in beach sand or combining them with salvaged woods, with each piece changing subtly over time to mirror the way the sea shapes our coastline. Personalisation can occur at practically every stage of the making process and, whether you wish to remodel a treasured heirloom or commission a wedding band from scratch, every element is carefully considered to reflect you and your relationship, with no two pieces ever being the same - even if you opt for something ready-made.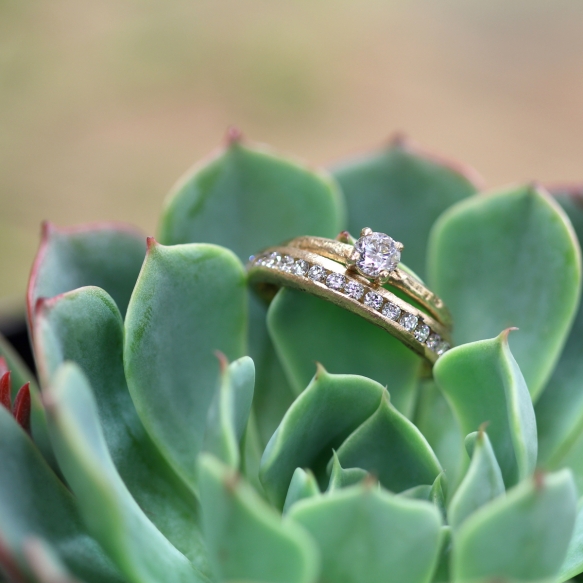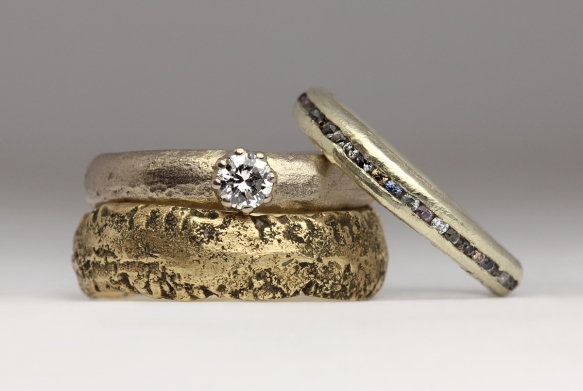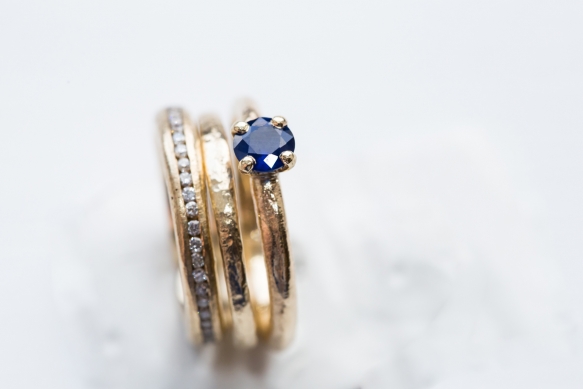 Hannah Larkin Photography

EMILY NIXON
A decade after becoming a curator - firstly at her own contemporary art gallery in Edinburgh, and then as the director of Newlyn Art Gallery in Cornwall - Emily started to make experimental, sculptural jewellery in 2000, which developed into the smaller scale pieces that she's now renowned for.

The sea-worn texture of Emily's collections weaves its way through her rings, necklaces, bracelets and earrings, with her inspiration coming from her surroundings in the far west of Cornwall.
"I love the fabric-like twists and folds of seaweed; the diversity in the contours of pebbles; the weathered character of flotsam I see washed up along the shore," says Emily. "This dichotomy of the precious and the organic - special stones encircled by sea-worn fragments of gold - characterises so much of my inspiration."
As well as her range of Cornish-inspired collections, you can also commission Emily to make bespoke and uniquely beautiful one-off engagement or wedding rings, where her creative process combines with a mindfulness of the relationship each piece has with the wearer, to spellbinding effect.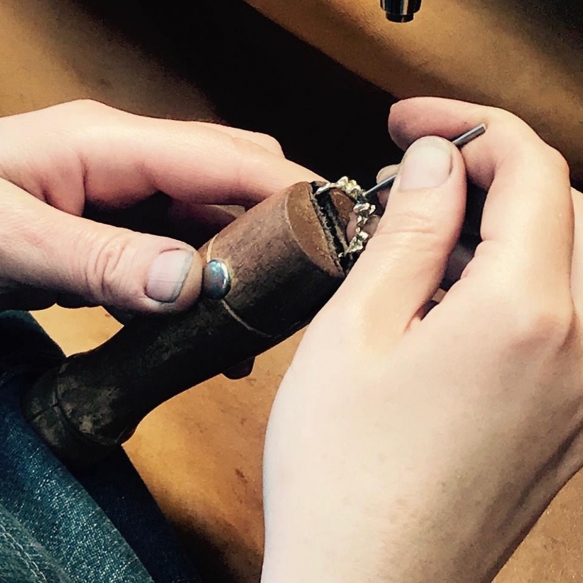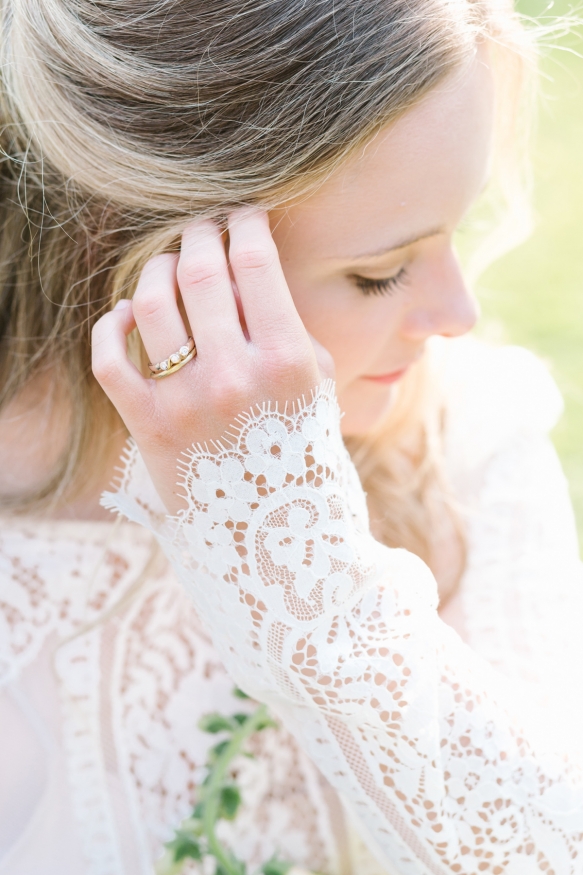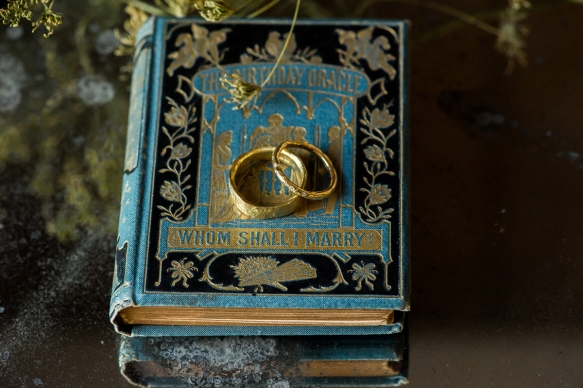 Debs Alexander Photography
ANNA D'SOUZA
Finish your bridal outfit in ethereal style with Anna D'Souza's accessories, which include garters, bridal capes, boleros, veils and lace robes. Her collections are inspired by nature and embody a sense of wild romance, handcrafted from her atelier-style studio in Princes House in Truro.
"With years of experience under my belt as a dressmaker and seamstress, I finally discovered that accessories are where my passion lies - the special finishing touch that brings an outfit to life," she says. "Something that can be passed down through the generations, embodying an elegant heirloom quality."
Known for her incredibly skilled craftsmanship and using the finest tulles, exquisite trimmings and delicate UK-made laces, Anna's designs weave the prettiest of intricate details with vintage elements and a nod to Parisian style. "I love nothing more than creating accessories that evoke enchantment, contrasting twists and turns, tulle and lace, full of intricacy and imagination."
Whether you choose to tweak one of Anna's original designs or have something entirely bespoke made, your finished piece will be presented in an heirloom box, a timeless reminder of your romance to treasure forever.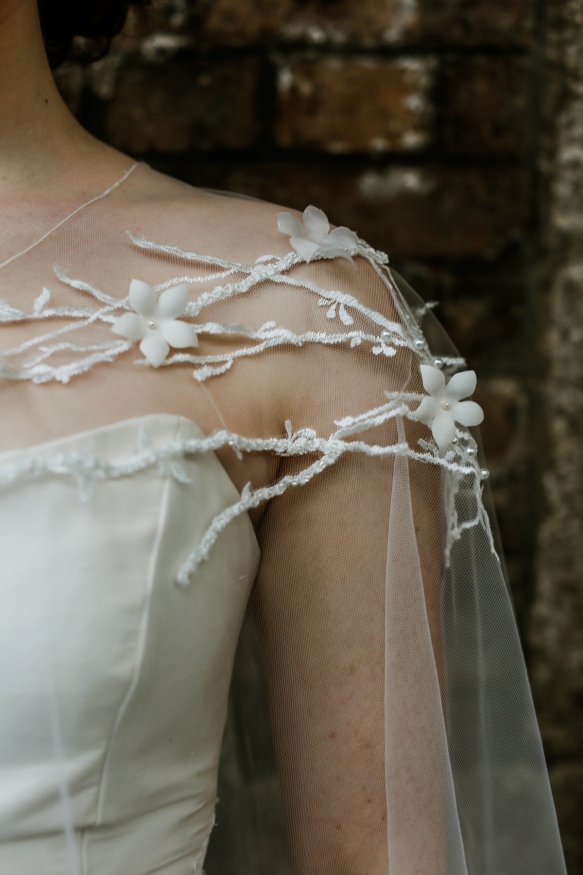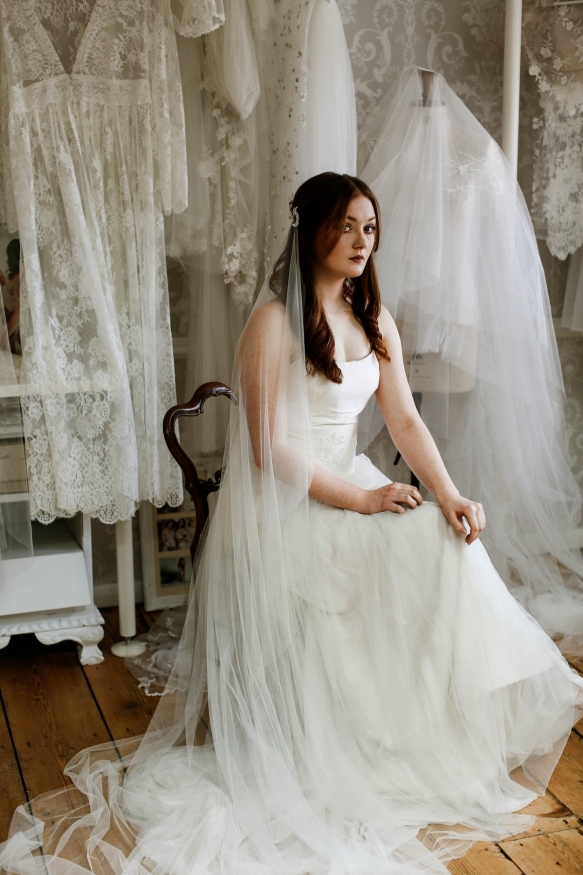 CLAIRE L. HEADDON BRIDAL DESIGNS
Utterly beautiful and mindfully crafted from fine organic silks, Claire L. Headdon's bridal designs are perfect for the fashion-forward bride who values attention to detail and the highest quality bridal wear.
Inspired by the Cornish landscape, Claire - who trained at Falmouth University and the London College of Fashion - places utmost importance on using gorgeous quality silks which feel heavenly against your skin, while also being organic, eco-friendly and fair trade. "I am incredibly passionate about promoting eco-friendly products and processes within the textile industry, choosing natural organic fibres over synthetic ones and sourcing locally wherever I can," she says.
Her passion for all things bridal was sparked as a child, with dreams of being surrounded by the finest, flowing silks and laces; a dream she lives every day now from her Falmouth studio, creating "gowns you can treasure for a lifetime".
She will help you to choose detailing for your dress including elements such as lace overlays, flowing silk skirts and delicate straps to create something that is so perfectly 'you'.
"As a dressmaker, it is incredibly exciting to see a bride put her own mark on her wedding gown, adding a different neckline, using a different lace trim or adding layers to a beautiful skirt," she says.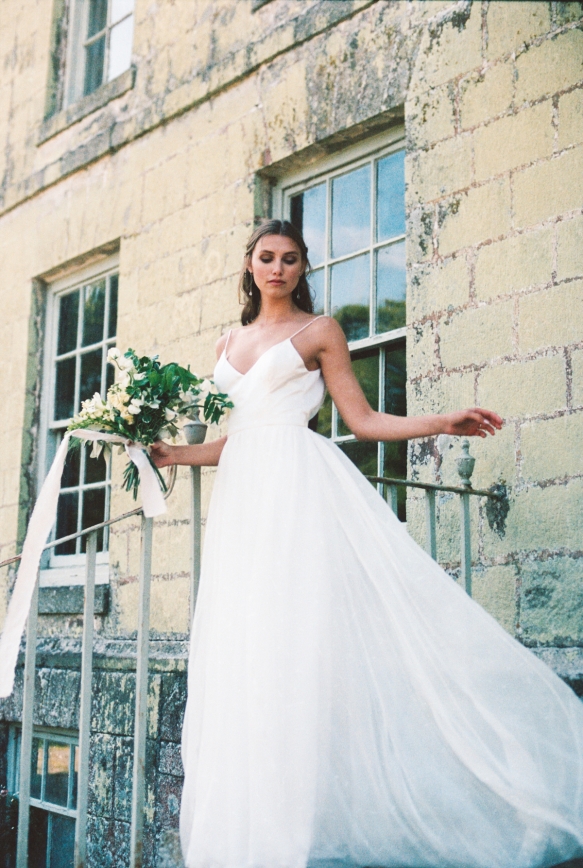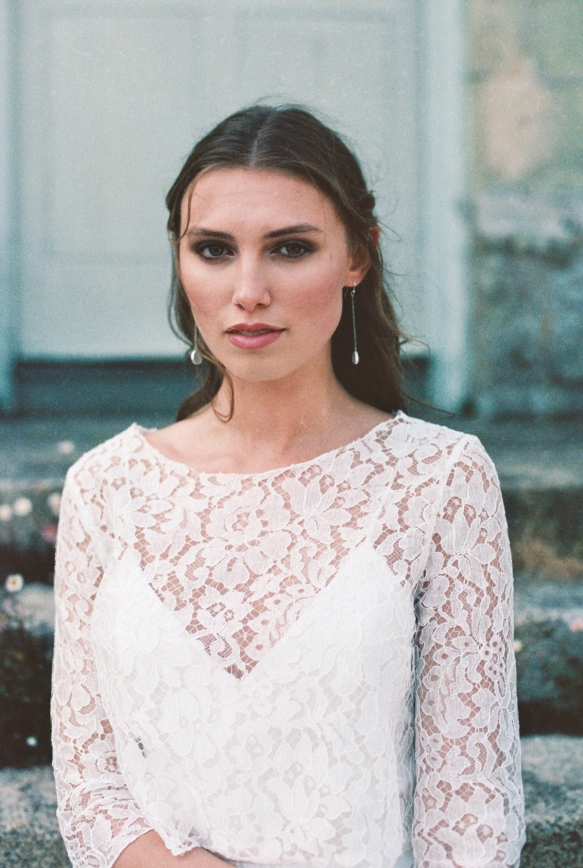 BLUSHING FLAMINGOS
Once you've decided upon your dress, your attention will turn to the finishing touches. Based in Cornwall, Blushing Flamingos' range of handcrafted accessories are just the ticket for completing your look with a gorgeously individual twist.
Kate, the designer-maker behind Blushing Flamingos, makes her range of luxurious and intricate hair accessories and jewellery from fine quality materials such as Swarovski crystals, Swarovski diamantes and freshwater pearls.
"I love to work with brides to create the perfect accessories for their big day... that's the beauty of buying handmade after all!" says Kate. "I want choosing your bridal accessories to be an exciting and magical experience that you'll never forget!"
Her collections can be personalised to match your bridal look - whether it's customising the colour of the crystals or wire, the size of the pearls or the length of the accessory - to create a unique and covetable piece that's personal to you. Kate will also design a bespoke piece, whether it's a hair vine, hair pins or a beautiful bracelet, to perfectly complete your bridal ensemble.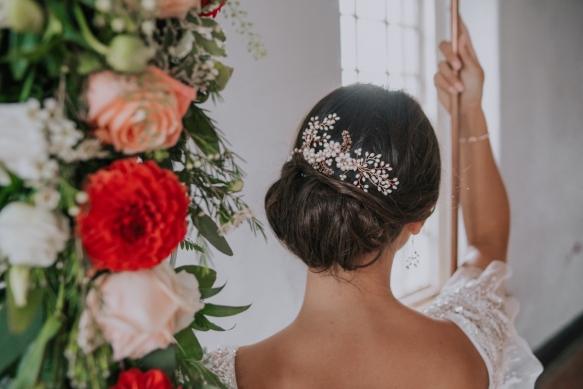 AILSA MUNRO
Taking inspiration from fine art and vintage styling, Ailsa Munro's extraordinary wedding dresses have a signature style of romance and nostalgia, the ideal fit for a bride who shares the dressmaker's vision of beauty. "Think Jane Austen and Greek muses. Think Italian frescos and fresh wild bouquets," she says. "Think beautiful fabrics in timeless silhouettes with sweet, thoughtful detailing."
Working to capture each bride's personality, she's been working hard for three seasons to hone her skills, and her rare talent shows in the soft, luxe styles that she's renowned for.
Fully embracing the notion that browsing, deciding on and designing a wedding dress should be the most exciting experience in a bride-to-be's journey, Ailsa is passionate about involving the bride at every stage of the process.
"My dream has always been to help brides get the perfect wedding dress, and setting up my own business has allowed me to do just that," she explains. "The experience should be amazing from start to finish, and the dress should be perfect for you. With a dress, made by me in Cornwall, you are personally involved so that you feel comfortable and beautiful on the most special day of your life."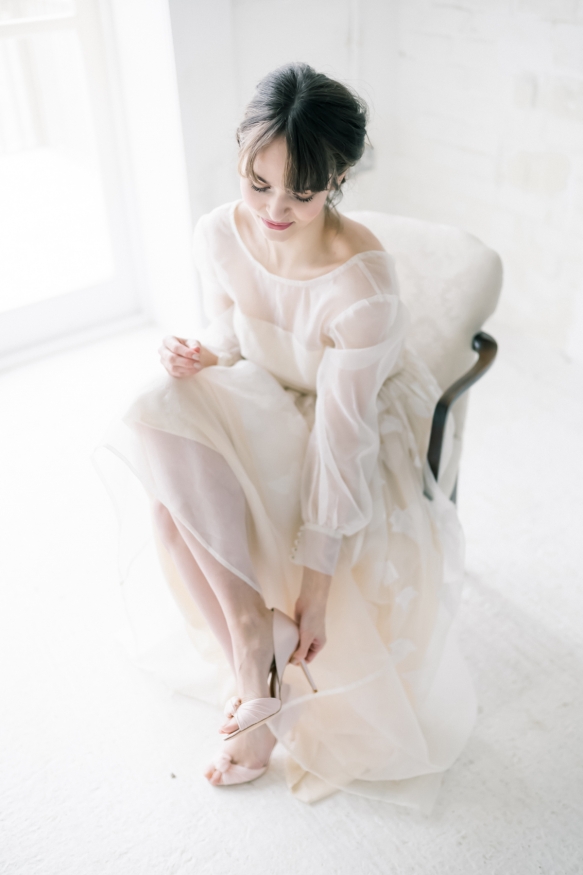 Chloe Ely Photography
Lottie Ettling Photography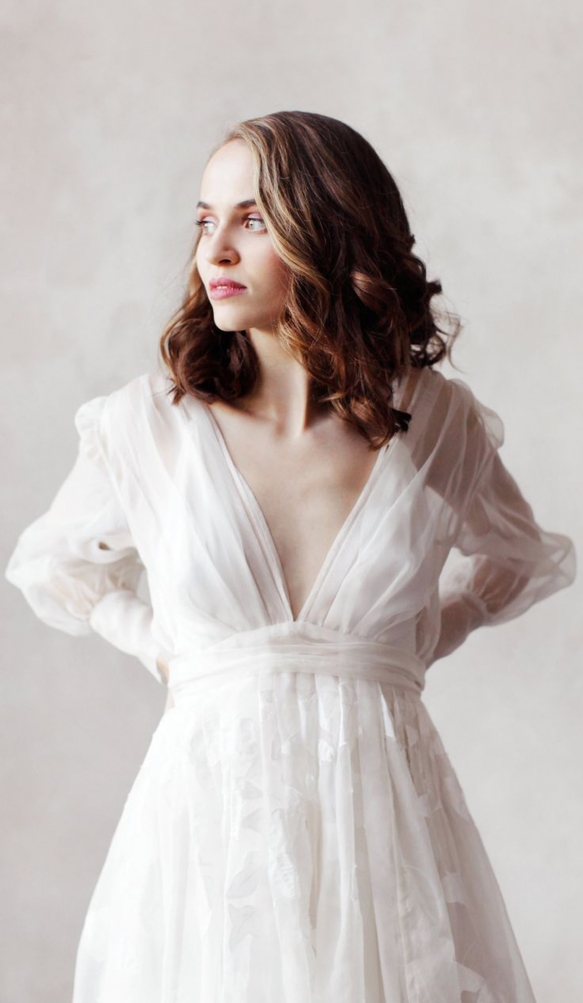 Rachel Rose Photography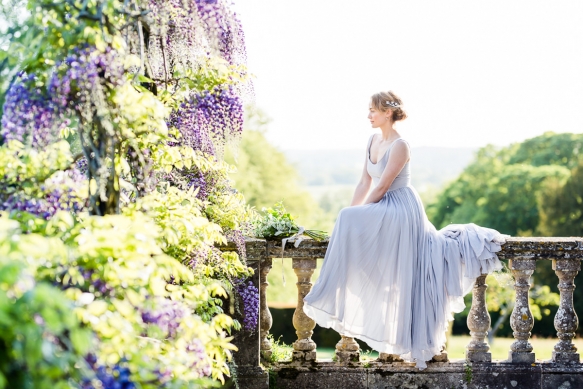 words Lucy Higgins
main image Christine Trewinnard Couture (Toby Lowe Photography)

Copyright Wed magazine 2019
Wed

Directory

All you need from the finest wedding suppliers in Cornwall and Devon