---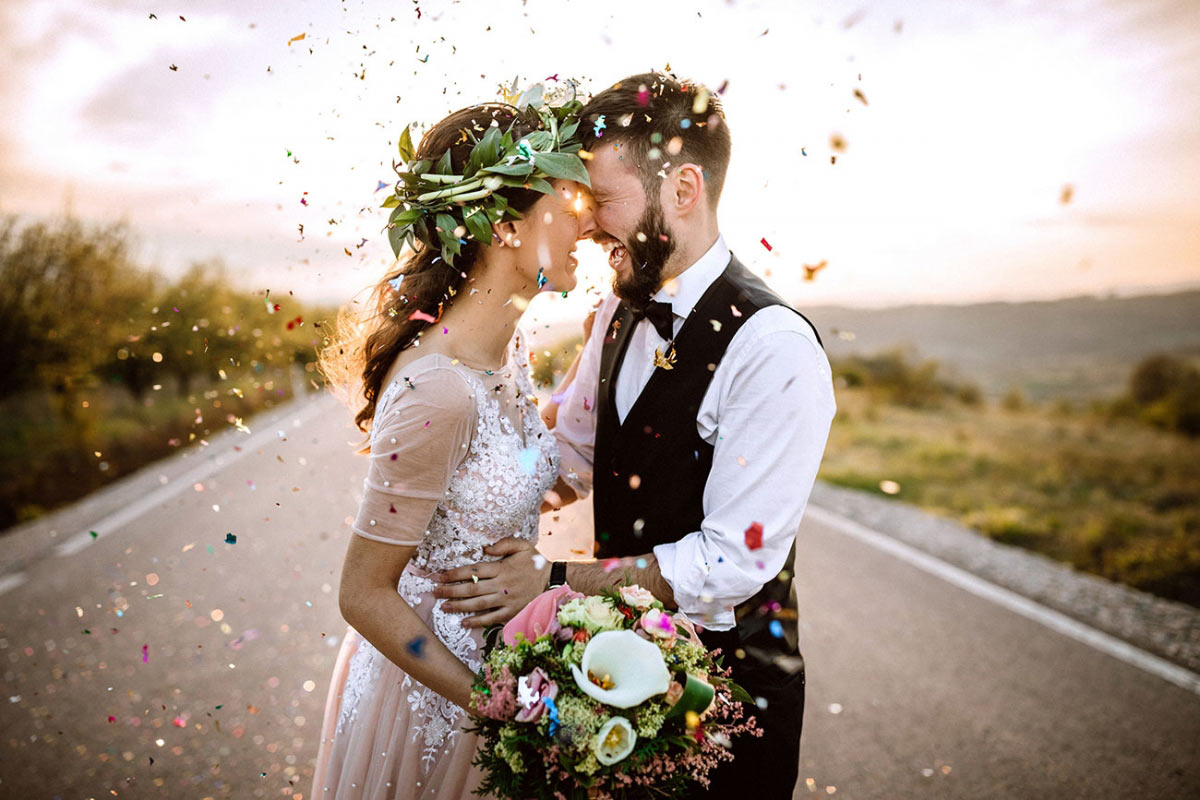 Changing your name
What's in a name?
Changing your name after marriage? Wed looks at the options behind the modern moniker
Where we live, people are often known by the work they do: Sam the Painter, Jago the Boat, Dave Boots (he's actually a plumber, but he wears distinctive boots when working), Anna Flowers, Lou Shoes and even Brendan Wed.
Often, surnames can be surplus to requirement if a functional description overrides its need. It's how it was at the beginning of civilisation. Yet since then, we humans have grown in number, and therefore have a need for more specialised names to differentiate which Anna we're actually talking to or about. These names tell of our heritage. They help us to be understood, to order a taxi, book a hotel, receive a pay cheque, buy a house and sign a letter to the ones we love.
THE IMPORTANCE OF NAMES
Why stress this point? Well, even though you're more than the sum of the letters that make up your name, names have become humanity's shorthand to connection and belonging. It's the way we summarise people. All our successes, failures, learning and heritage exist under the name we more than likely inherited from our fathers. It means those labels mean so much more than the sound they make and the knowledge they conjure.
Our name, both in the physical and virtual worlds, is in essence immortal. It will outlast each and every one of us. Which is why when it comes to changing your name, it's not simply a matter of filling in a form or inventing a new signature. It's a matter of power and significance. It's a matter of identity, for discussion and collaborative decision-making.
BEHIND THE TRADITION
The tradition of a bride taking her husband's family name began a long time ago. The Doctrine of Coverture was a set of laws derived from feudal Norman custom between the years 1000 and 1500, and formally written into British law in the 1700s. The law dictated that a married woman's identity was 'covered' by her husband's, and he became her legal representative. The law meant that legally, a husband and wife became one person: the husband – meaning her husband in effect had complete legal and economic control, over her, any property or money she owned, further education she wanted to pursue and children they had.
The Coverture laws began to be dismantled during the late 1800s in the UK, but it was not until the 1970s that a woman (single or married) could get a mortgage outright without a male guarantor. And of course, not until 2014 did we see same-sex marriage in the UK, which is why the history is all related to marriage between a man and woman.
ASSESSING YOUR OPTIONS
Luckily, today's etiquette is much more modern in its approach, and there are now multiple options when it comes to changing, or not changing your name.
Still the most traditional option is for a woman to take her husband's surname.
According to research conducted by YouGov in 2016, it remains our default setting, with almost 60% of women saying they would prefer to take their husband's name rather than keep their own. Many decide to walk the traditional road for any children they may have. It's a simpler path to have one family name and, as things currently stand, is the identity option that needs the least explanation. Although far less common, some men choose to take their wife's surname, perhaps if she's the last in the family line with her maiden name.
Another option is to both keep your own names. When it comes to passports, chequebooks, and every account you have online, keeping your name is a convenience some prefer, as well as preserving a level of independence. With a policy of no-change comes identity continuity. If you've been Jenny Goldstein at the office, your business or the hospital for the past few decades, you might prefer to maintain that identity for your clients, customers and colleagues. It's also a show that one name (and therefore partner) doesn't assume a level of importance or dominance over the other.
Option three is to both use both surnames, whether by double-barrelling or simply choosing which to come first, perhaps by choosing how they sound together rather than any kind of implied hierarchy. There are tricky aspects to double-barrelled names. Sometimes they can work (Brooke-Smith), and sometimes they can sound altogether wrong (Sharpe-Payne). And while a double-barrel may be a good work-around for one generation, it's a questionable strategy for children of double-barreled parents to make the same choice when it comes to their own wedding days.
Keeping your maiden name as a middle name is a way around retaining your family name while taking a new married name. Your partner might choose to take your maiden name as a middle name too, so that you share the same legal name with a nod to both family names.
Another common option is to use separate names for separate purposes. For example, you could use one name for couple and family related matters, and another for work purposes. Just like juggling a business and personal account on Instagram, this can come naturally if you're committed to an identity that segments different parts of your life. It can mean both career continuity (in terms of how others relate to you at work), and the seclusion of having a private life and identity that's distinct from your working one.
An emerging option we're seeing more of is to mesh surnames, a famous example being writer and TV presenter Dawn Porter who changed her name to Dawn O'Porter when she married actor Chris O'Dowd. Or you might both choose an entirely new surname in the search for a fresh and bold statement of unity and identity. This approach chooses an entirely new or letter-blended approach to your married name. It's something Alex and Tom did for their wedding at Lusty Glaze in 2019. "Not long after the speeches were over, we revealed our new chosen family name, which we asked our guests to help with by requesting a suggestion on the RSVP cards," explains Alex. "We chose 'Kerensa', the Cornish word for love."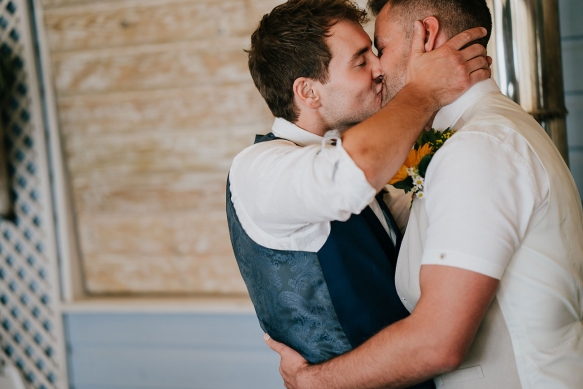 Alan Law
WHY I CHOSE MY NAME
We asked our readers to share their thoughts on changing their name
"My husband loves my traditional Cornish surname and doesn't want me to lose it, so we are thinking of double-barrelling." Gemma Trewartha
"We merged surnames to make Blackmore-Squires. Firstly, there are no boys or men in my extended family meaning my maiden name would have died out when I got married if I'd just taken my husband's name. Secondly, we wanted our children to carry both of our names." Vicky Blackmore-Squires
"I kept my maiden name as a middle name (by deed poll) as there are no boys to carry on the name. My son also has it as a middle name. My grandfather was Latvian and I wanted to keep some of the heritage to my surname." Lynda Stals Woodrow
"Many moons ago, 33 years in fact, I took my husband's name. It was the norm, but now, if I had a surname I liked then I'd keep it!" Helen Edwards
"I kept my Cornish surname – Bolitho – until we had our first born, then it felt right to change." Caroline Pellow
"My husband Matt and I both wanted to have the same surname when we got married. It was important the surname was significant, so we chose Huntly after the town we were staying in in Scotland when we got engaged." Jon Huntly
"We both shared each other's last name. He has a part of me and I have a part of him." Molly Russell Bruce
CHECKLIST
So you've settled on changing your name? Here's who you'll need to notify
HMRC
Bank
Local authority
Passport office
DVLA
Employer
Credit card companies
Mortgage provider
Pension provider
Utility services
Phone and broadband provider
Student Loans Company
Breakdown cover company
Insurance companies
Inland Revenue
Doctor
Dentist
Gym
words Christine Jensen
Wed

Directory

All you need from the finest wedding suppliers in Cornwall and Devon