The Cornwall Edition of Wed Magazine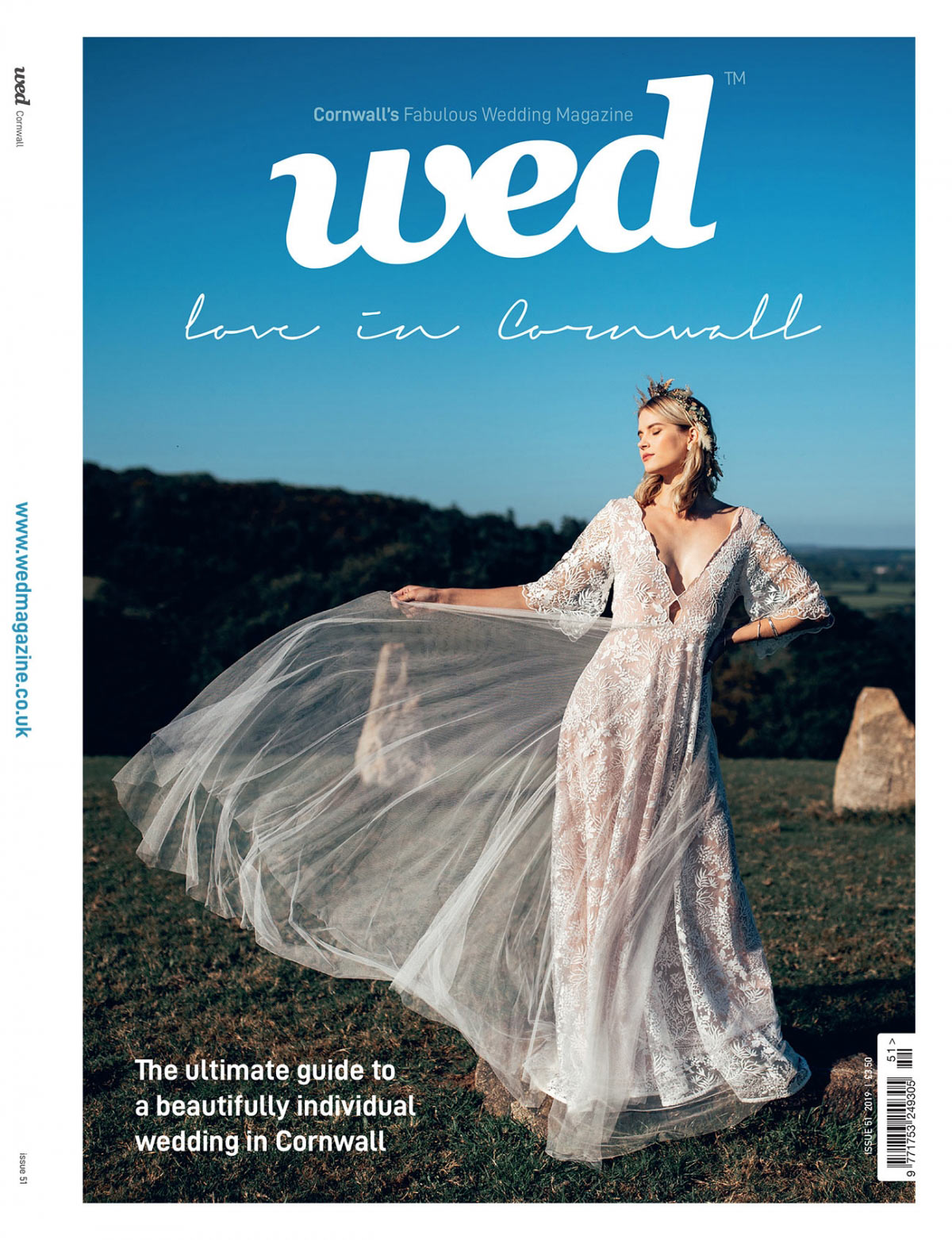 Cornwall Wed Magazine - Issue 51
FOREVER LOVE
I'd like to begin by congratulating all our newly engaged readers! Consider this a warm hug of a welcome from our tiny team, based here in the far west of Cornwall. We like to think of Wed as the supportive companion on this oh-so exciting journey to the aisle. Driven by a love of Cornwall and its incredible wedding industry, we aim to fill our pages with the county's finest venues and suppliers alongside creative, practical and beautiful inspiration to help you on the planning mission that lies before you. And, in 'Got Wed' (our favourite bit), we share a selection of love stories from across the length and breadth of our extraordinary county.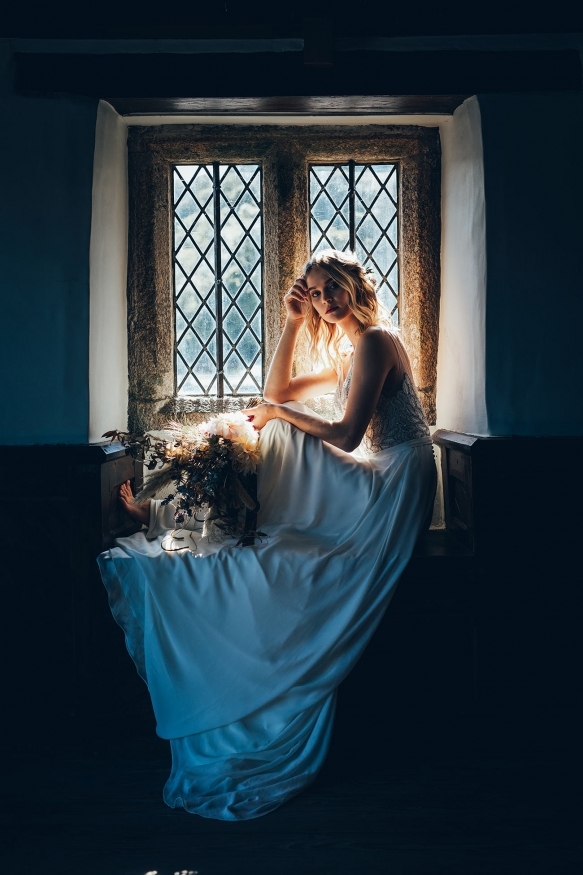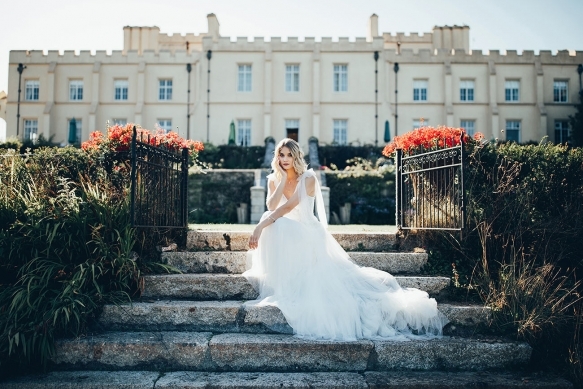 But before you find yourself feeling overwhelmed by the to-do list, the Pinterest boards and the chorus of people asking "have you set a date yet?" – take a deep breath and really savour this gorgeous just-engaged bubble.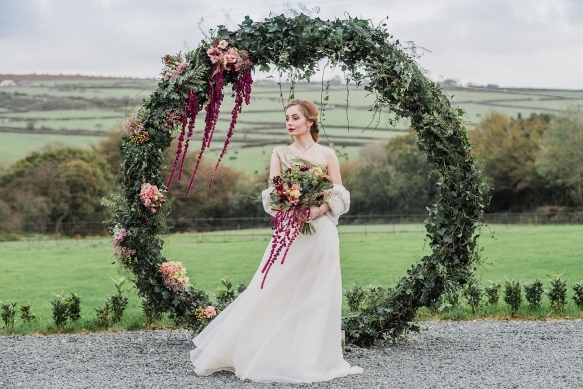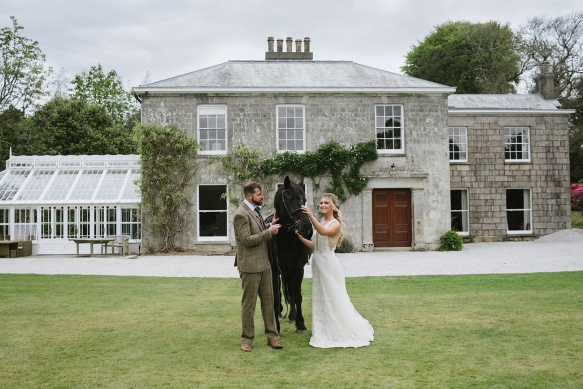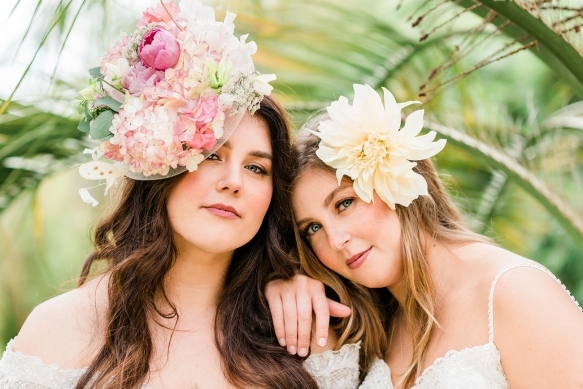 For, despite all the excitement – the dreamy dresses, the delicious food, the lip-smacking cakes and fabulous flowers – we like to keep our focus on what your wedding day is really all about here at Wed. We were reminded in the most wonderful way when shooting our bridal fashion story 'Dream Catcher' at Pentillie Castle and Estate back on a balmy September day. A lovely lady from Looe, Marie, was celebrating her 90th birthday there with her daughter, taking in the views across the gardens over afternoon tea. We got talking and she told us about her 60-year marriage to her husband, Albert. Their first meeting in Looe led to a holiday romance; they married after 10 months and enjoyed six decades of "loving each other very much, and being happy." She showed us their wedding photograph, which she's carried with her everywhere since Albert sadly passed away, so that he's always with her.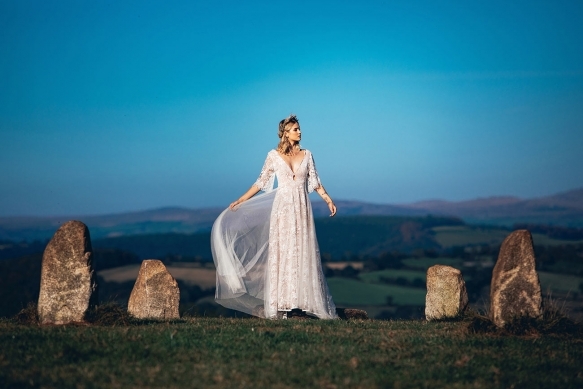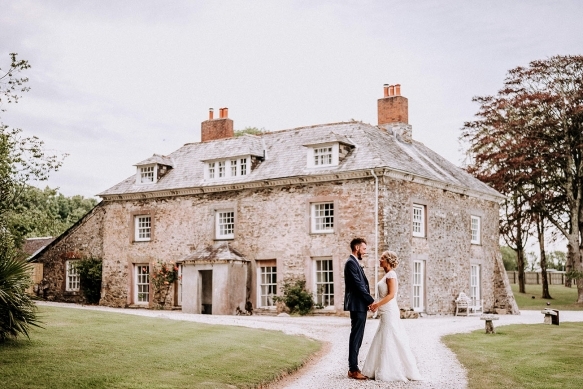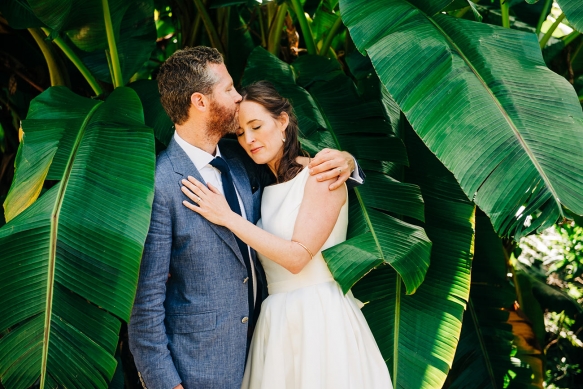 We loved meeting Marie – her story and her beautiful photograph on that late summer's day summed up to us what it's really all about. Marie and Albert epitomise the power of true love and the joy of a happy marriage. So, amidst the wedding planning process, from the fun of dress shopping to the budget woes and guest list debates, don't forget to savour that magical feeling that you've found your soul partner and you're setting out on the most incredible adventure together. Make your wedding day a wonderful celebration of your personalities and your love for each other. And may your marriage be as happy as Marie and Albert's!

Turn the page and let the journey begin…
Rebecca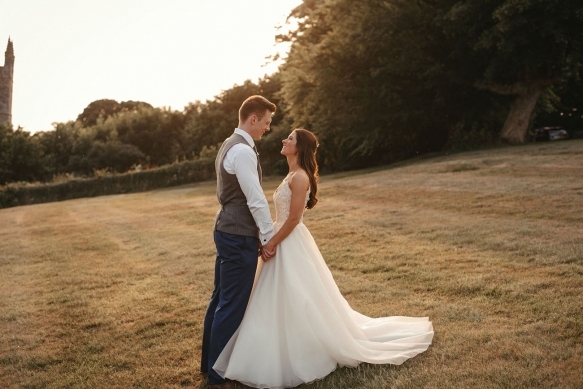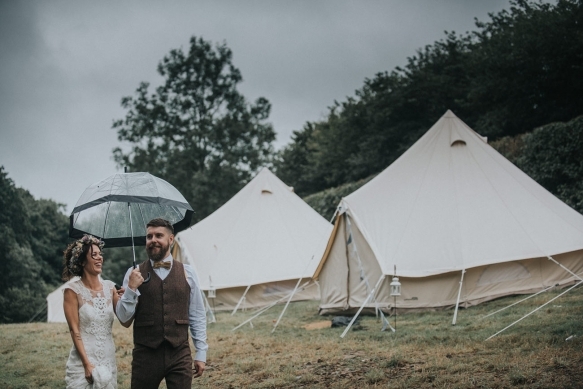 CONTENTS PAGE
STYLE
18. THE ART OF INTRICATE
Opulent wedding details inspired by flora and fauna
20. DREAM CATCHER
Light, airy dresses with statement sleeves and swathes of sparkle
32. THE SHAPE OF THINGS TO COME
Our edit of the season's seriously stylish silhouettes
38. LOVE IN BLOOM
New bridal collection Magnolias makes its enchanting debut in a Cornish garden
42. SHINE BRIGHT
Shimmering styles for starry-eyed brides
44. EVERYTHING BUT THE DRESS
Scene-stealing accessories for wow-worthy bridal style
52. WED'S BOUDOIR
Bridal beauty tips and trends
60. WORKING THE GROOM
Style tips for the man of the moment
63. WED'S HIP LIST
Fresh, fun and fabulous ways to style your day
64. FOREVER AUTUMN
An autumnal palette evokes the romance of eternal love at Trevenna
70. A FINE ROMANCE
Draw inspiration from Jane Austen's era for a timelessly elegant wedding
77. PICTURE PERFECT
Paint the prettiest of wedding scenes with shades of pink and lilac
FEATURES
48. POP GOES THE QUESTION
Wow factor ways to announce your engagement news
54. RING AWAKENING
Expert advice for choosing those all-important rings
81. EAT, DRINK AND BE VERY MERRY
Creative ideas for an unforgettable wedding reception
86. SITTING PRETTY
Top tips for stress-free seating plans
92. HELLO, PETAL
Trending floral inspiration from those-in-the-know
98. TABLE OF PLENTY
Serve sharing platters for the ultimate in relaxed wedding feasting
103. DON'T STOP THE MUSIC
Keep your guests spellbound with these musical maestros
111. WED'S VENUES GUIDE
Our ultimate guide to Cornwall's finest wedding venues
140. PICTURE OF HAPPINES
Build your camera confidence with a pre-wedding shoot
146. WRITTEN IN THE STARS
Let the stars guide the way to the wedding of your dreams
REGULARS
6. BRIDAL BUZZ
What's new, what's hot, what's on
161. GOT WED
Newly-weds share a glimpse of their day
194. NOTES ON A WEDDING
Top tips for your planning pleasure
Editor
Rebecca Matthews
Deputy editor
Lucy Higgins
Chief features writer
Hannah May
Contributors
Elizabeth Chester, Jennifer Granlund, Rebecca Green, Jessica Kearney
Design
Matt Sanwell, Design UNLTD
Advertising and Management
Brendan Sleeman
Distribution
Jenna Matthews
Finance
Morwenna Matthews
Publisher
Wed Magazine
28 Reens Crescent
Heamoor
Penzance
Cornwall
TR18 3HW
01736 331456
wed@wedmagazine.co.uk
wedmagazine.co.uk
Print
Deltor Communications Ltd
Cover image
Dress E&W Couture, The Bridal House of Cornwall
thebridalhouseofcornwall.co.uk
Floral crown Down by the River Florals downbytheriverflorals.co.uk
Photography Toby Lowe tobylowephotography.co.uk
Hair Lisa Gadsby lisagadsbyweddinghair.com
Make-up & styling Suzi Winter suziwinter.co.uk
Model Merilin Kask
Wed

Directory

All you need from the finest wedding suppliers in Cornwall and Devon