---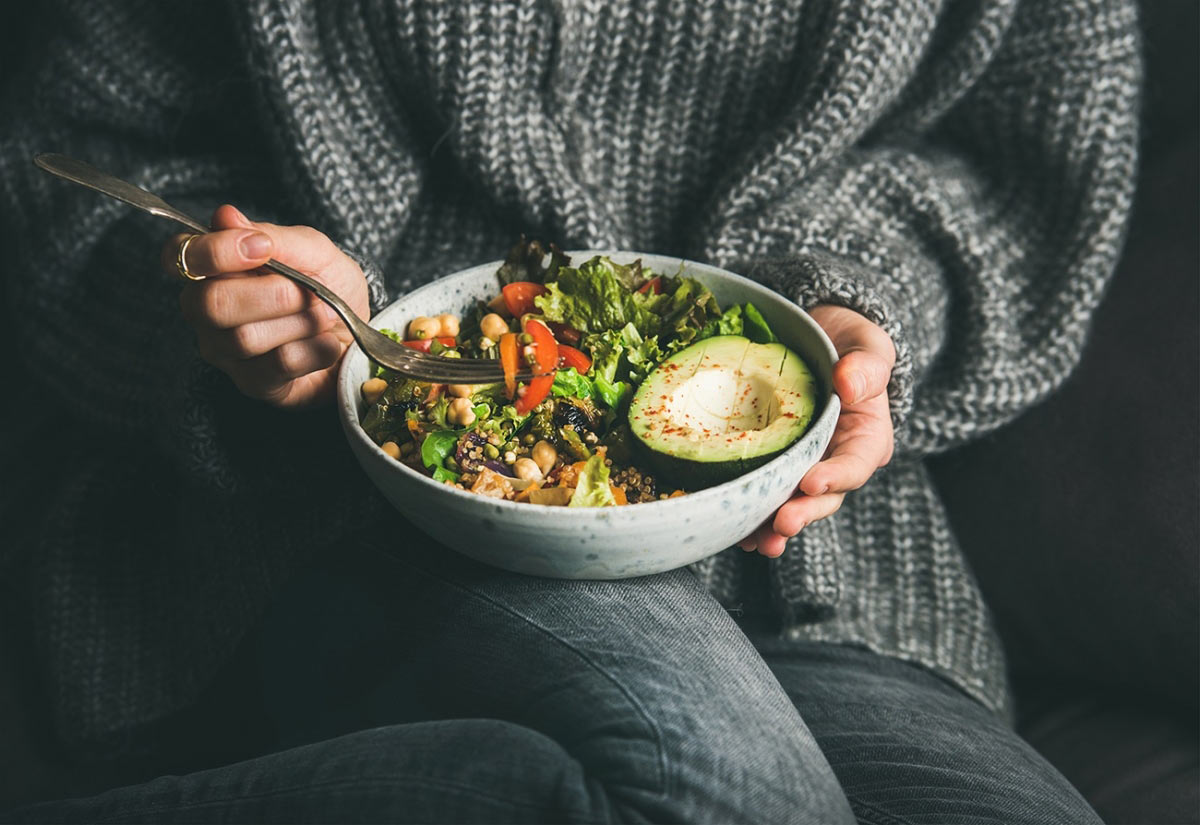 Pre-wedding guide to eating well
Head-To-Toe Glow
Beauty-boosting and mind-mellowing meals for the pre-wedding period
Tucking into colourful, nutrient-rich and delicious food can help to make you look great and feel your very best in the run-up to your wedding day.

Named superfoods for a reason, these are the superheroes of the cuisine world. Rich in fibre, antioxidants and fatty acids, three of the most common are salmon, broccoli and blueberries. But there are lots of foods from different food groups that are packed with nutrients, vitamins and minerals and can help to benefit your health and well-being, the majority of which are in their most natural state – they haven't been through much, if any, processing. Fruit is an easy go-to and is mostly always in its raw state – you'll know this because it has no labels or ingredients. It's just a piece of fruit with nothing added. Overall, the fewer ingredients something has in it, the closer it is to its natural state and the more likely it is to be better for you. In the weeks leading up to your wedding day, try to consume a wide variety of natural, low-processed foods that can help to make your skin glow, your body work efficiently and keep your mind calm and happy.
SKIN
Our skin needs to be fed vital nutrients so it can stay soft, supple and free of any pesky blemishes. Antioxidant-rich foods such as fruit, vegetables and healthy fats from oily fish can all go some way to helping your skin glow from within. Nutrients that can aid our skin in its quest for radiance include beta-carotene, vitamins C and E, zinc and selenium. Tasty foods that include an abundance of beta-carotene include carrots, sweet potatoes and squash – the perfect ingredients for warming stews and soups in autumn and winter.
Vitamin C-rich foods include oranges, peppers, strawberries, blackcurrants, Brussels sprouts and potatoes. Vitamin E can be found in rainbow trout, spinach, avocados, peanuts, almonds, mango and kiwi fruit, while zinc is often found in red meat, poultry and seafood. If you're vegetarian or trying to consume less meat, zinc is also found in beans, nuts, pulses, wholegrains, oats and chickpeas. Selenium, meanwhile, is found in turkey, wholewheat pasta, eggs, brown rice, milk and yoghurt.
HAIR
Lean meats and fish are the way to go if you want super-shiny locks. Mackerel, packed with omega-3 and 6 fatty acids, and tuna, can add shine to even the most lacklustre locks – with the added benefit of improving brain power, too (helpful for staying on top of that last-minute wedmin!). Salmon and shellfish have the same effect and if you're a vegetarian or vegan, lentils pack a punch when it comes to your mane event. Lentils contain folic acid and iron, which help transport oxygen from your blood to your scalp, meaning stronger hair growth.
NAILS
Olive oil, avocado and nuts all contain the kind of fatty acids that can help to keep our nails supple (essential for showing off that new sparkler!). B vitamins and specifically biotin promote healthy cell growth, so look out for biotin-rich foods such as spinach, egg yolks and mushrooms. That sounds like the beginnings of a delicious and super-healthy omelette or fry-up to us.
TEETH
Some foods have the added benefit of naturally whitening your teeth. So opt for strawberries, apple, celery, carrots, pineapple and oranges and you'll not only look sensational beaming your megawatt smile in the wedding album, but you'll save yourself a fortune at the dentist, too!
BODY
Maintaining a healthy body will help you feel your absolute best in your wedding finery, and staying well is something you ideally want to maintain. The good news is, consuming a myriad of colourful and delicious-tasting ingredients will help you, and one of the most important ingredients your body needs is water. Your body is made up of 60% water, so in order to balance all your body fluids, you need to drink six to eight glasses of water per day. Water is required for all our body's cells, organs and tissues, and it also flushes out any waste and toxins (hello, clearer skin!), regulates your temperature and helps your brain to function properly. These all sound like things the modern bride needs in order to be at her most beautiful and brilliant on the big day and beyond.
MIND
Memory and brain-boosting foods include – as well as oily fish – coffee, turmeric, tomatoes, blueberries, pumpkin seeds, dark chocolate, oranges and walnuts. Those last three could go some way to becoming a chocolate-orange brownie, all washed down with a mind-friendly coffee... But if you're looking for something a little less indulgent, broccoli and kale are both brain-boosting foods, so load up on these in salads, soups or stir-fries.
MOOD & ENERGY
Finally, to keep motivation up during wedding planning, busy shopping trips and table plan discussions, stock up on energy-rich foods such as bananas and avocados. Research also suggests mood is linked to gut health, so foods packed with friendly bacteria for your gut include probiotic-rich yoghurt, sauerkraut and pickled cucumbers.
BRIDAL BOOST ON A PLATE
Stuck for ideas of what to rustle up? Use this weekly meal plan for inspiration
MONDAY
Breakfast POACHED EGGS AND SMOKED SALMON ON WHOLEGRAIN BREAD; GLASS OF FRESH ORANGE JUICE
Lunch TURKEY SANDWICH WITH SPINACH SALAD
Dinner LENTIL MOUSSAKA
TUESDAY
Breakfast SPINACH OMELETTE
Lunch ROASTED BUTTERNUT SQUASH SOUP WITH WHOLEGRAIN BREAD
Dinner SALMON AND BROCOLLI WHOLEWHEAT PASTA
WEDNESDAY
Breakfast PORRIDGE WITH BLUEBERRIES AND HONEY
Lunch TUNA, CHICKPEA AND SPINACH SALAD
Dinner MACKEREL AND SWEET POTATO BAKE
THURSDAY
Breakfast GREEK YOGHURT, BLUEBERRIES & BANANAS
Lunch HOUMOUS ON WHOLEGRAIN TOAST
Dinner TURKEY OR LEAN BEEF, RED PEPPER AND BROWN RICE STIR-FRY
FRIDAY:
Breakfast SCRAMBLED EGGS, TOMATOES AND MUSHROOMS; GLASS OF FRESH ORANGE JUICE
Lunch CHICKEN AND AVOCADO SANDWICH
Dinner VEGETABLE TURMERIC CURRY
SATURDAY
Breakfast FRESH FRUIT SALAD WITH GREEK YOGHURT
Lunch TUNA SANDWICH WITH SPINACH SALAD
Dinner ROAST CHICKEN WITH ROASTED SWEET POTATOES, CARROTS, BRUSSELS SPROUTS AND BROCOLLI
SUNDAY
Brunch BUBBLE AND SQUEAK (MASH POTATO PATTIES MADE WITH YESTERDAY'S LEFTOVER VEGETABLES)
Dinner ROASTED RAINBOW TROUT & ROASTED POTATOES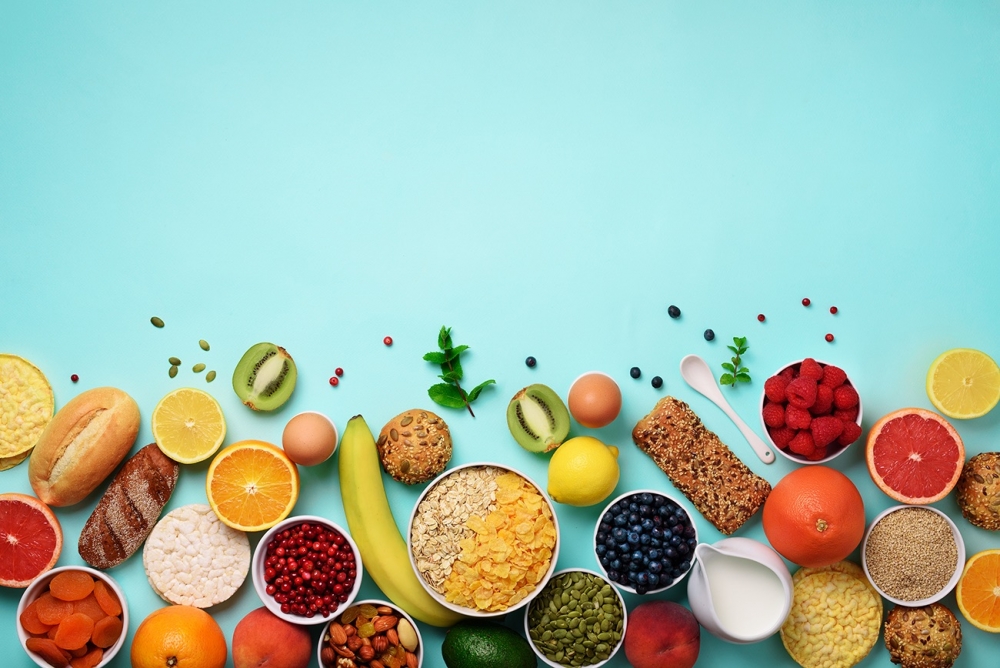 FEEL-GOOD FOOD
Nutritionist Rebecca Gowers from IgniteYou shares her tips for feeling awesome in the run-up to W-day
Find a balance. One of the ways you can really boost your energy and feel awesome for the big day is to balance your blood sugar levels. Rather than reaching for the sweet stuff when feeling stressed, be sure to have a protein-rich snack full of good fats and carbs such as houmous and veg sticks (this will pack in those antioxidants as well), or a piece of fruit with nuts and seeds. You can also make your own energy bars using nuts, fruit and seeds – these are great for keeping energy levels high without the crash. It is natural to want more sugary treats when you're stressed as the body uses insulin and cortisol like a see-saw, so, if there is a lot of stress and high cortisol, your body will crave sugar to release insulin, which will bring your body back to where it feels happiest. The problem is, reaching for a sugary snack causes lots of insulin to be released, and then cortisol has to come into play to bring it back in balance. You then end up on a sugar rollercoaster, which makes you feel exhausted as well as affecting all systems in your body. So you need to 'throw a log on the fire' in the form of protein and fats!
Stay hydrated. Another trick to feeling awesome is to make sure you are always hydrated. Drink plenty of herbal teas, water and sparkling water every day to ensure every cell is energised. You need to make sure you don't have too much, so stick between 1.5-2.5ltrs a day. If you are very active, you will need to increase this amount. Unfortunately, tea and coffee don't count, and can end up making you feel more thirsty and dehydrated. So stick with some gorgeous herbal teas and water – and it will help you feel amazing on the lead-up to your special day.
Rebecca offers fun, interactive and engaging nutrition workshops as well as personalised nutrition plans, including coaching to ensure optimal lifelong changes so clients can feel the health benefits for many years to come. Get in touch at
igniteyou.org.uk
words Elizabeth Chester

Wed

Directory

All you need from the finest wedding suppliers in Cornwall and Devon