---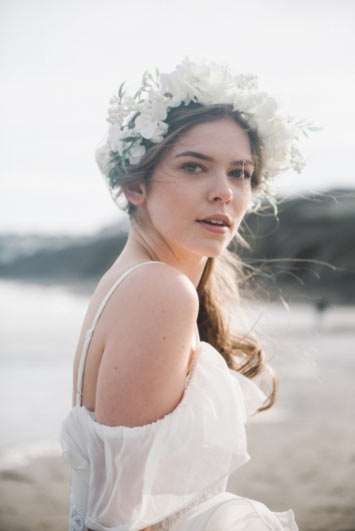 Beautiful Bridal Accessories
Wow-worthy bridal accessories
Truly wow with these scene-stealing bridal accessories
If you've gone for understated with your gown, you have carte blanche to get really creative with your accessories. And in fact, even if you've gone big with your bridal wear, your accessories bring the opportunity to go even bigger! From twinkling tiaras to centre-of-attention shoes and bridal jackets to make a superstar weep, here are some accessory ideas to go big on…
Head girl
Headpieces can range from delicate diamond headbands to oversized silk flowers and elaborate gold leaf crowns. For a scene-stealing vibe, try a hair vine you can wind through your updo for a super-sparkling, elegant feel. Hair vines can also be worn as a bridal halo or woven into a plait to give a gorgeous glimmer to your bridal hairstyle. Forehead bands are equally as chic and can make a perfect style statement for boho brides, worn over long loose curls. For a super sultry look, lace cats ears headbands have been seen on the bridal catwalks and are certainly a unique style for those feeling feline. Or for elegance captured from the decadent times of years gone by, 1920s-style lace and rhinestone caps are chic, modest and create a wholly vintage wedding-day look.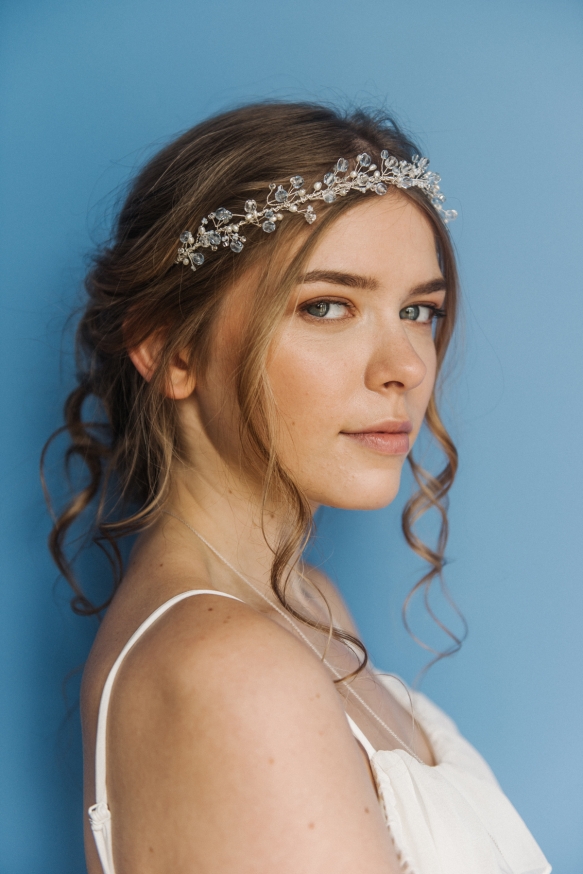 Holly Young Millinery

Best foot forward
With a simple, elegant dress, why not wow with some seriously chic footwear? We adore heels like the Wifey For Lifey whimsical shoes by Sophia Webster – plus, her wedding-day designs are all inscribed with her signature Wifey For Lifey logo on the soles, too. Also look out for her butterfly wings heels for an ethereal, dreamlike aisle elegance. Shoe clips are also a simple way to jazz up your heels using bows, hearts or oversized pom poms in a range of vibrant colours and interesting textures.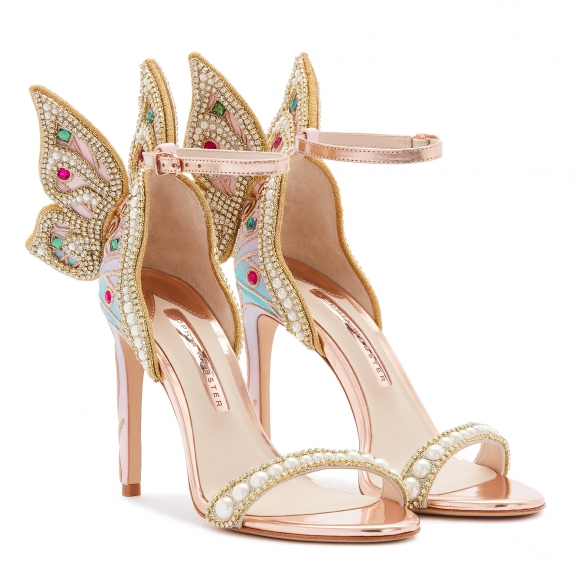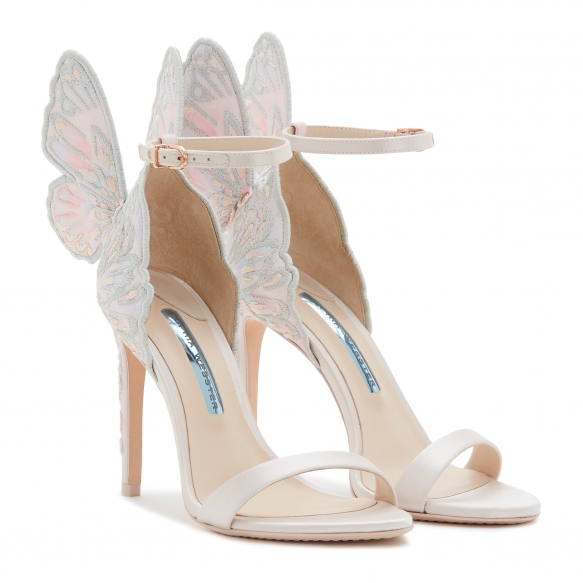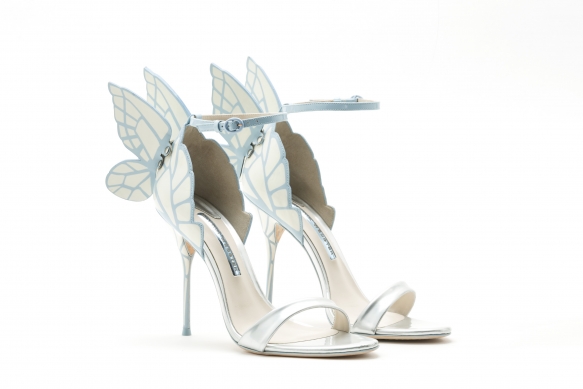 Sophia Webster

Veil force
For a royally gorgeous look, there's one way to veil: cathedral length. Adorned with tiny petals that cascade to the floor, it's a look we love and that steals our heart every time. Whatever your veil length, wear the blusher (the part that covers your face so your groom can lift it at the right moment) long over your face for added drama and elegance. Choose a coloured veil for extra pizzazz, and remember that metres of tumbling tulle also allows for extra wow in your photographs where you can both be captured wrapped up within a billowing envelope of romance.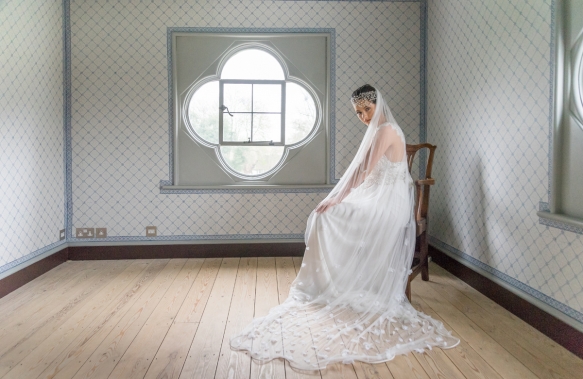 Gillian Million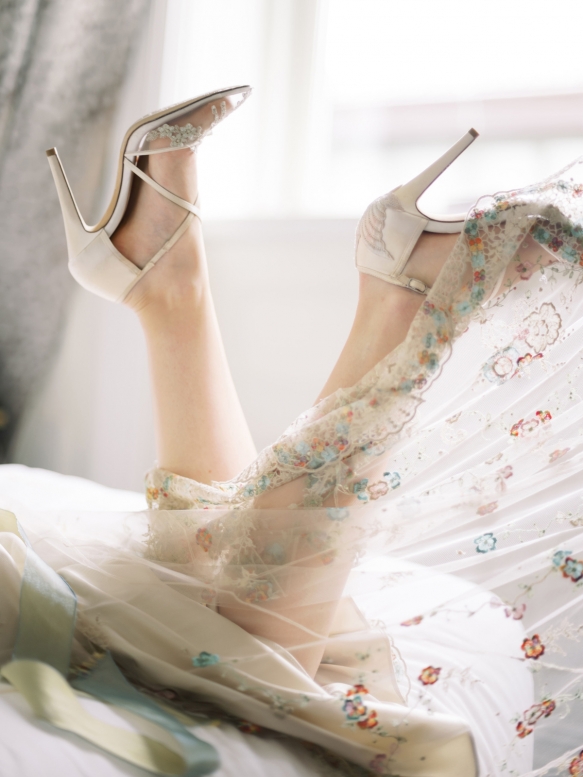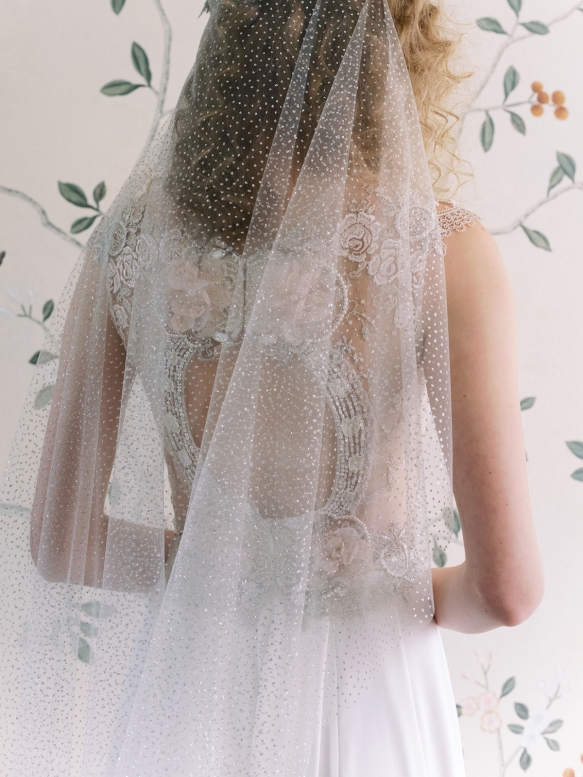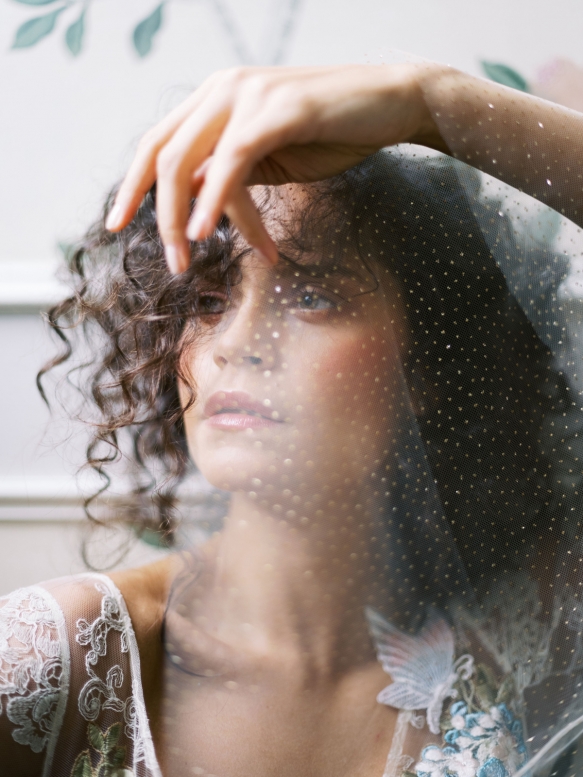 Claire Pettibone

Flash back
If you've gone for a backless dress design and kept the rest super simple, how about a show-stopping backdrop necklace that, unlike a traditional necklace, sits around the neck but then drops down the back. Rose gold and pearls are very elegant combinations and look exquisite on all skin tones. A beautiful backdrop necklace will also add extra wow as you make your entrance as your guest will see the jewels sparkling as you walk down the aisle.
Hermione Harbutt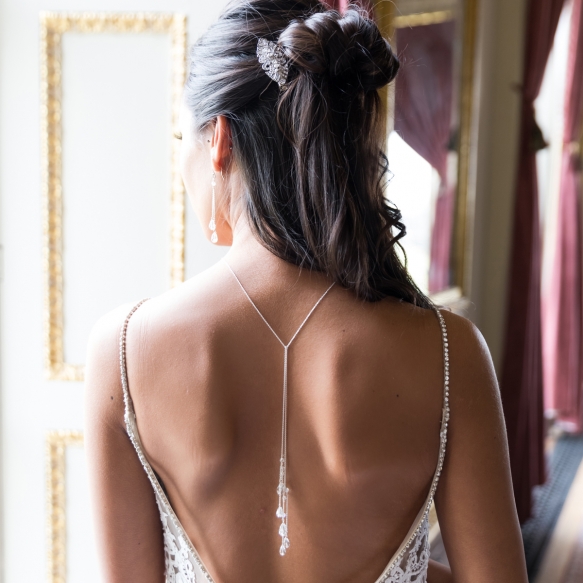 Chez Bee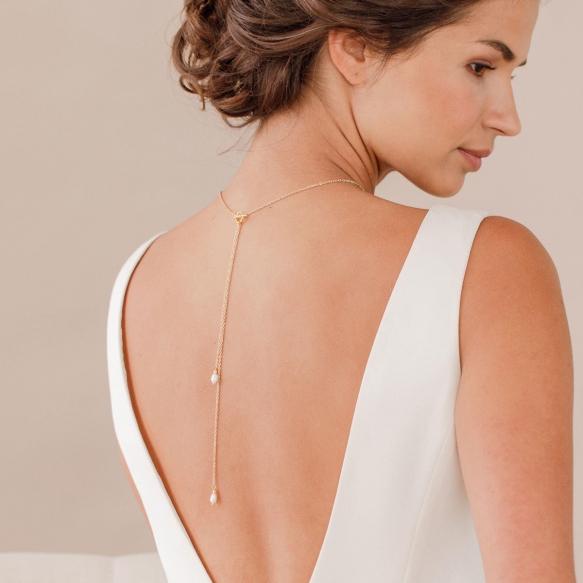 Britten Weddings

It's a wrap
Shrugs, wraps, stoles and faux furs can all be worn atop a more simple wedding dress, and come in all shapes, sizes and lengths. We love the glamour and flamboyance of an ostrich feather bridal jacket, which can create a delicate feel teamed with a silk or similarly luxe dress fabric. Or a less extravagant look but equally big on drama is a faux fur-trimmed, floor-length, hooded cape or veil; perfect for winter weddings and gives a subtle nod to Little Red Riding Hood for a true fairytale effect.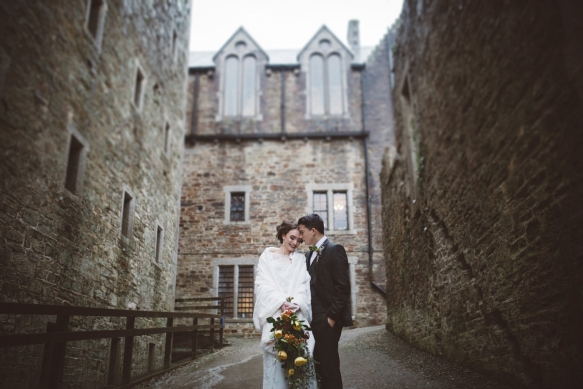 Christine Trewinnard Couture (Enchanted Brides)
Christine Trewinnard Couture (Elizabeth Melvin)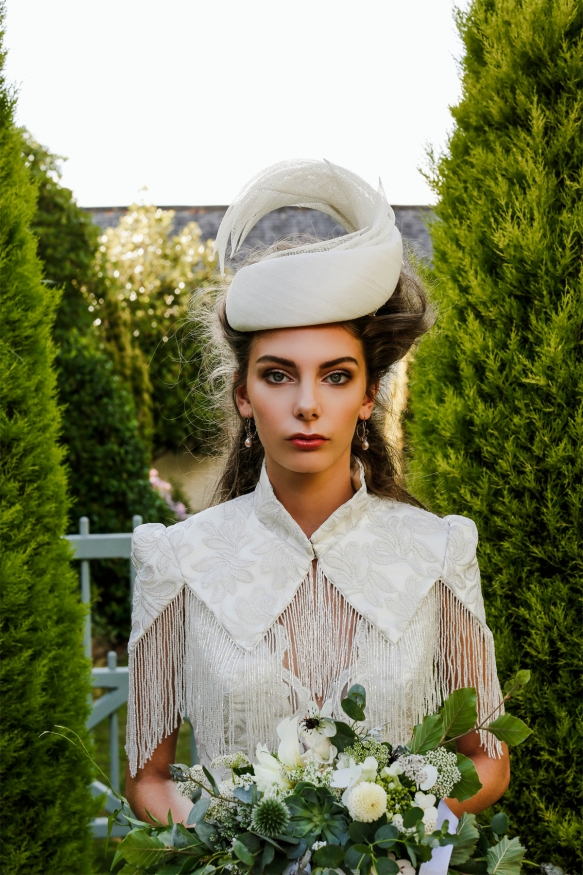 Christine Trewinnard Couture (Griffin Photography)

Arm candy
Detachable sleeves are a clever way to update a simple design particularly if it's strapless. From off-the-shouder to cap sleeves and even crystal beaded net sleeves, they're a perfect way to update a modest style. Delicate lace capes and light-as-a-feather lace-edged boleros offer a similarly chic and subtle cover-up for arms but still offer wow-factor results.

Charlie Brear
Stephanie Allin
Stephanie Allin

Wrist watch
Bridal wrist corsages can be made from fresh or faux flowers. Imagine the scent as you embrace your guests with a fresh-flower corsage delicately placed on your arm? Speak to your florist about creating something truly stunning, incorporating your wedding day flowers or colour scheme. You can go big with your blooms – think peonies – or choose a corsage in a rainbow of colours that will pop against a simple dress design. Unique ideas also include corsages made from succulents, great for adding texture to a soft, simple look, or choosing to wear two corsages; one on each wrist. A soft-pink peony corsage is one of the simplest yet prettiest we've seen, while adding ribbons and even keepsakes like small photographs of loved ones can personalise your corsage.
English Farmer Flower at Etsy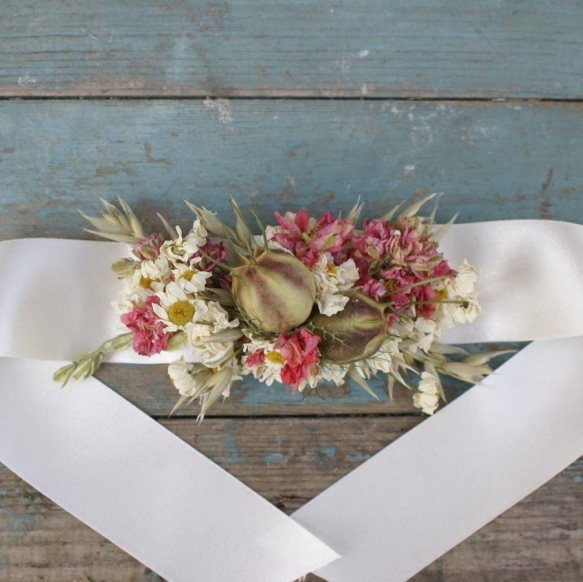 Not On The High Street

Makes scents
Ok, so technically this isn't an accessory but if your whole wedding-day look is super-clean and fuss-free and it's just going to be you, a shift dress and some slip-ons on the big day, how about wowing your guests' senses with the most amazing scent? Create you own wedding perfume either alone, with your partner or as part of your hen do. A perfume-making masterclass will help you to find just the right notes to create a bespoke bridal aroma that will always remind you of your one true love, and your wedding day.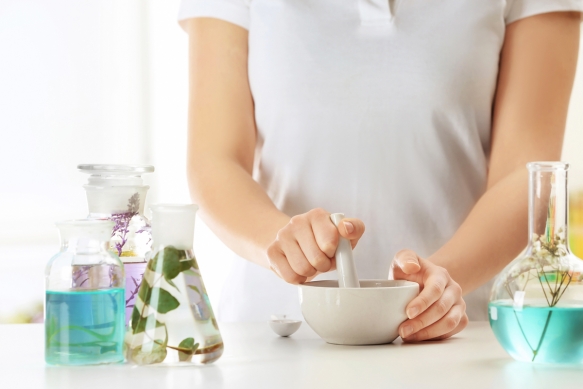 Main image Holly Young Millinery

Copyright Wed magazine 2019
Wed

Directory

All you need from the finest wedding suppliers in Cornwall and Devon