The Cornwall Edition of Wed Magazine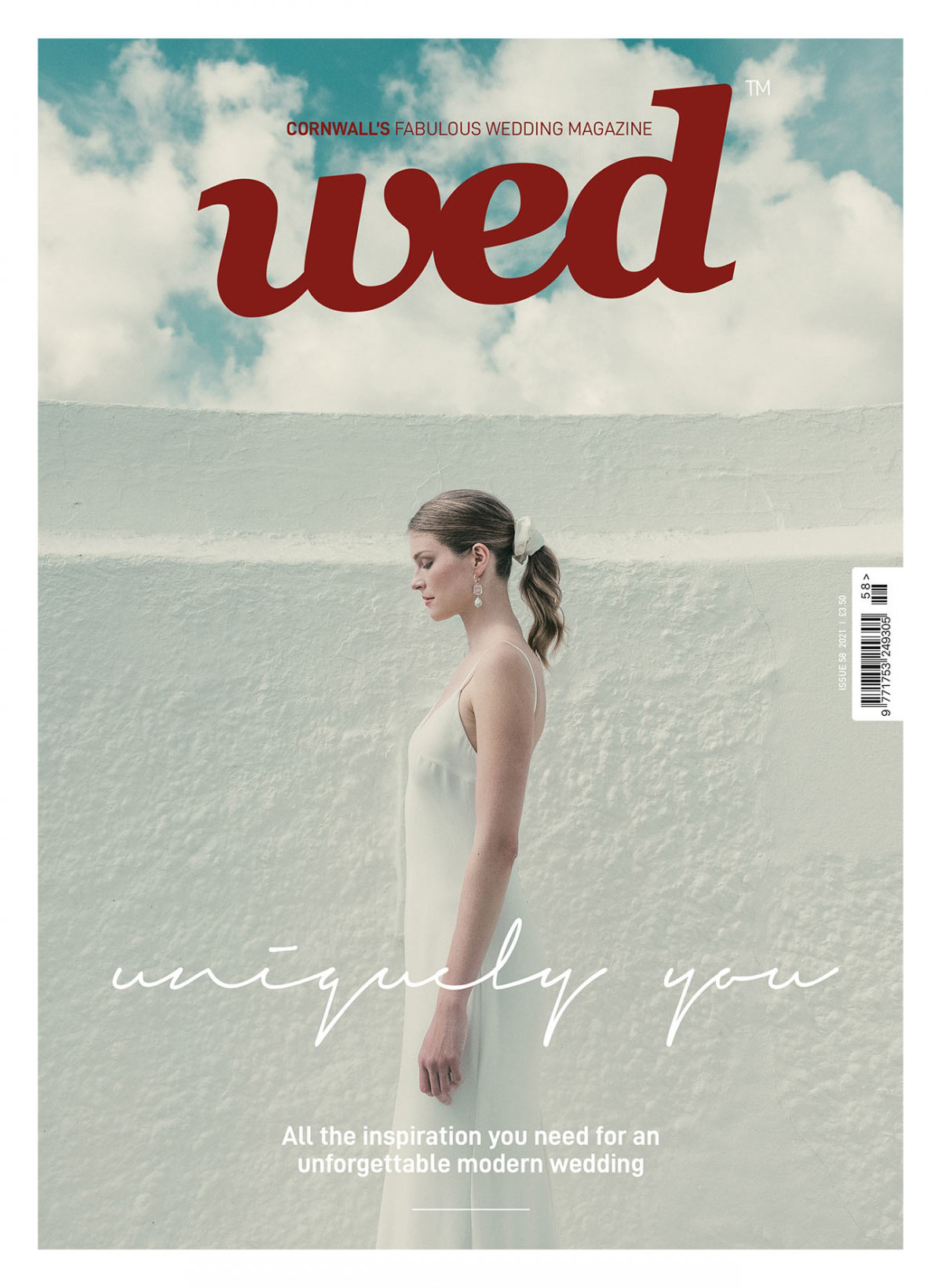 Cornwall Wed Magazine - Issue 58
THIS YEAR'S LOVE
Fresh, fun and filled with joy – that's how I'd sum up this issue of Wed, and what a delight it is to share it with you. I've always felt very privileged to be the editor of this magazine but I've never felt so grateful for my role as I have putting this particular issue together.
After the crushing lows of the past year, it's been so wonderful to see Cornwall's wedding industry spring back into life with more passion than ever, and our readers savouring every last moment of their long-awaited wedding days. The joy is palpable in the featured love stories this issue, from Beth and Ben's boho extravaganza and Lauren and Elliot's marine-themed celebrations to April and Neal's dreamlike rural romance – and we couldn't be happier to share them with you.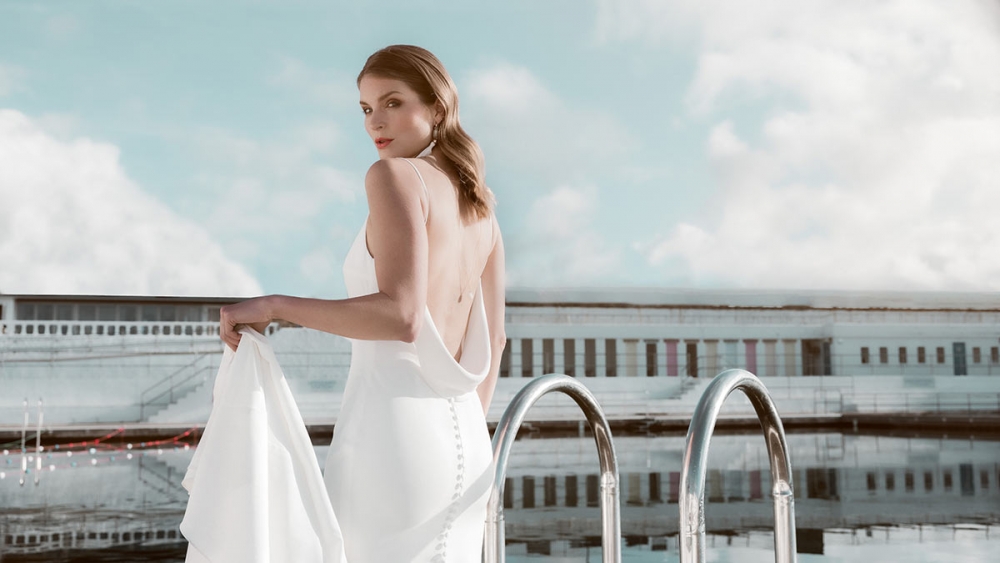 Kirstin Prisk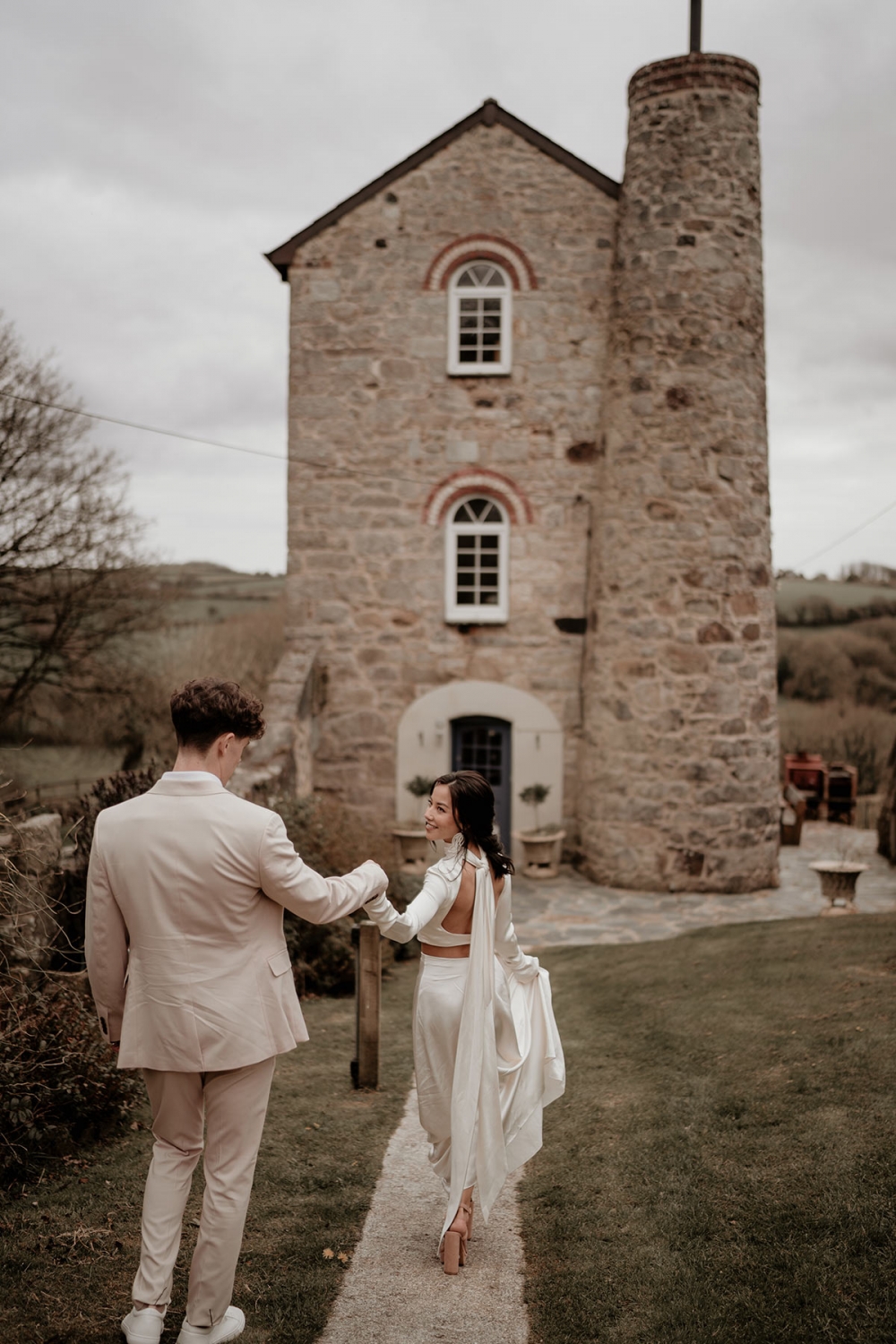 The Unbridled
We've also got a feast of fashion inspiration in store. One of my favourite childhood haunts, Penzance's iconic Jubilee Pool was the sublime backdrop for our bridal fashion story 'Love at the Lido' – and its smooth white curves proved the perfect pairing for the minimal and super-chic bridal gowns currently making waves in wedding world. 'Modern Love' has more captivating contemporary fashions, captured in two extraordinary retreats nestled in the Cornish countryside and 'The Look of Love' offers hair and beauty inspiration to complete a fashion-forward W-day look.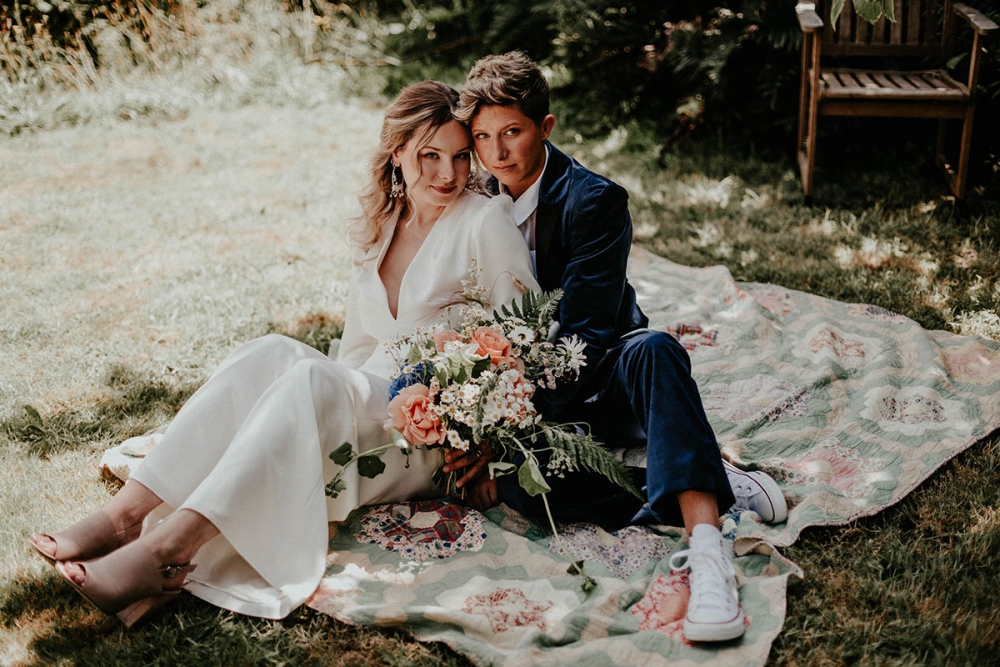 Olivia WR Fine Art Photography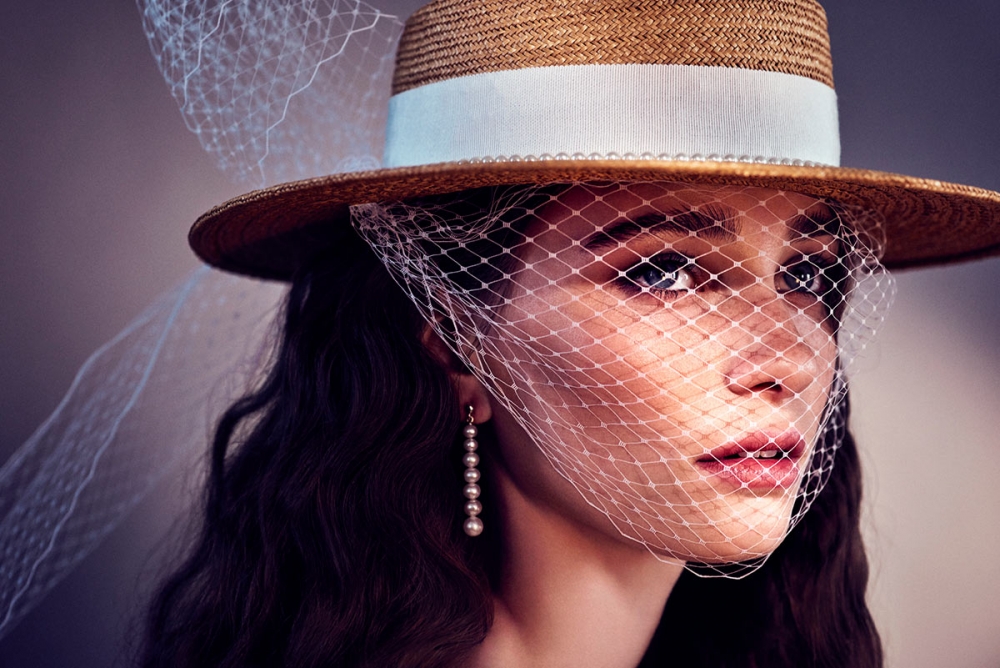 Christoper Jeney
For mums or guests seeking something special to wear for the upcoming festivities, 'Best Dressed' showcases an elegant collection of occasion wear crafted in Cornwall. And further style inspiration can be found in 'La Dolce Vita': a summery symphony of dreamy bridal wear, bountiful florals and luxe textures for an Italian inspired garden gathering.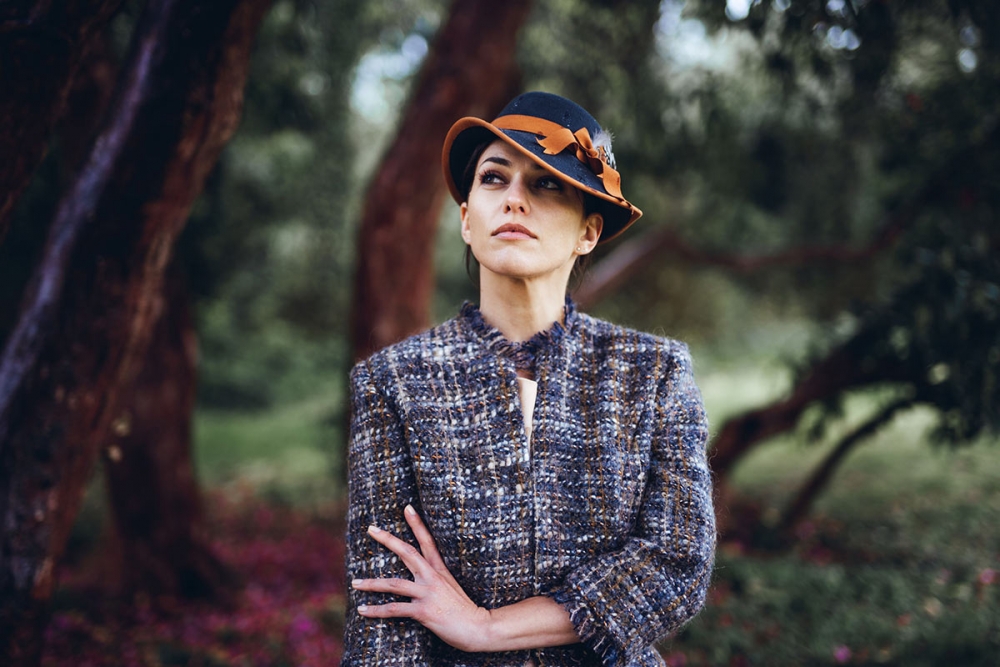 Toby Lowe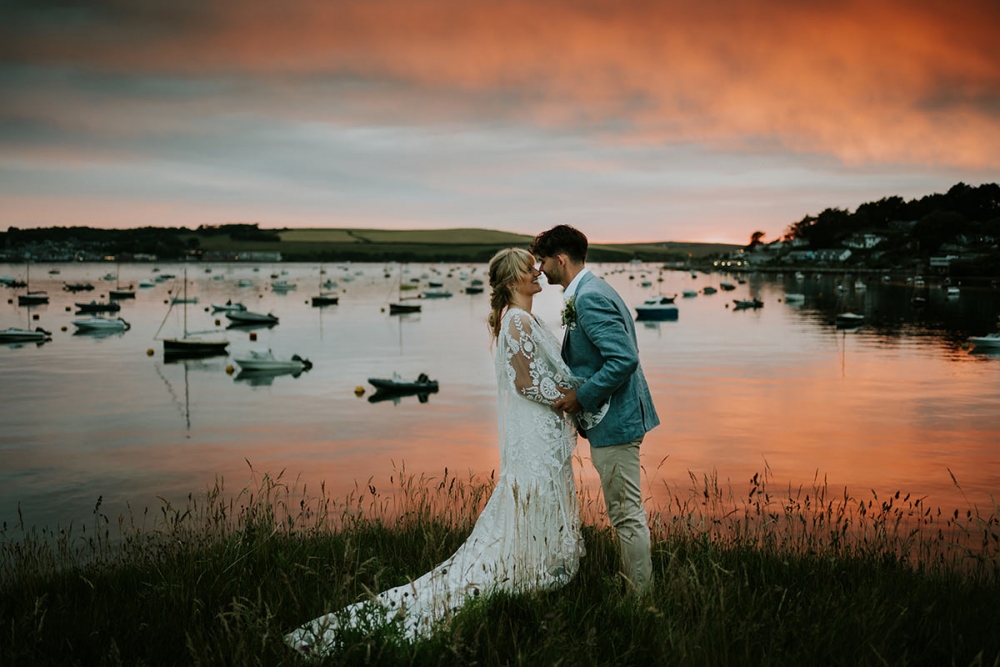 Enchanted Brides
We celebrate the ongoing popularity of intimate weddings in 'Small Weddings of Dreams', where three couples share the stories of their pared-back big days in the wilds of Cornwall's landscape. And, from rewilding to wild swimming, the latest self-care trends in 'Time for You' are all about immersing yourself in our stunning natural surrounds to boost a sense of pre-wedding wellbeing.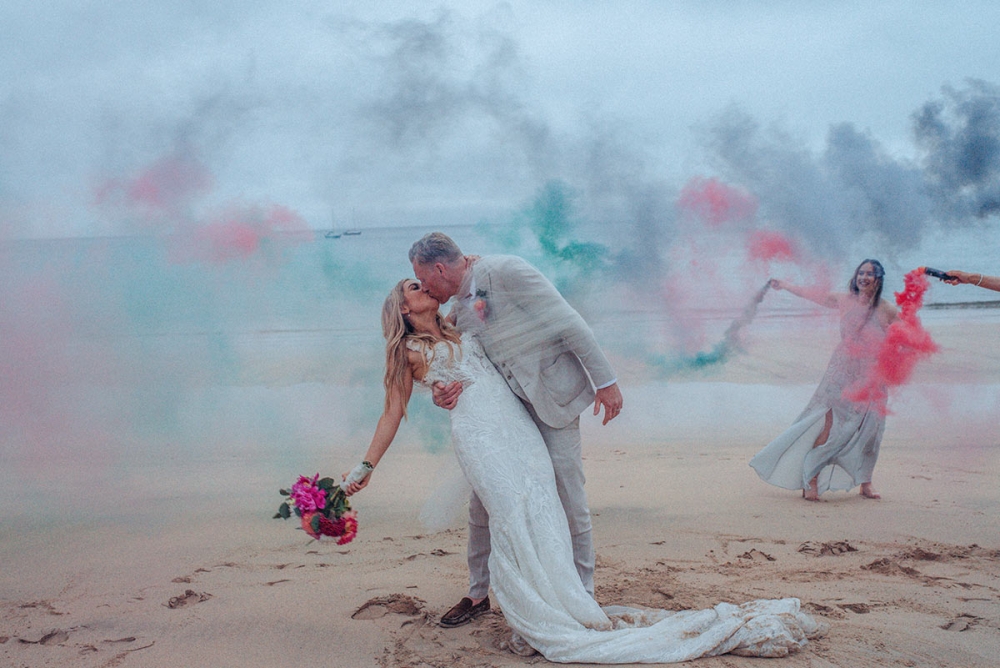 Margo R Photography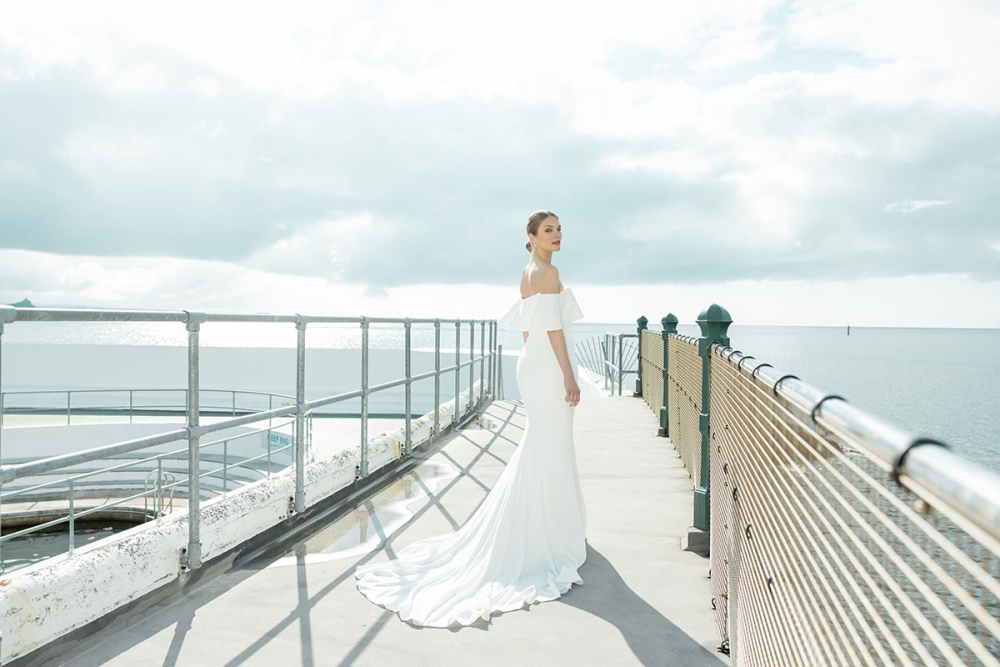 Kirstin Prisk
There's so much more to inspire, from the sweetest cake trends and charity gift list ideas to tips for sustainable celebrations and where to start with choosing a wedding photographer.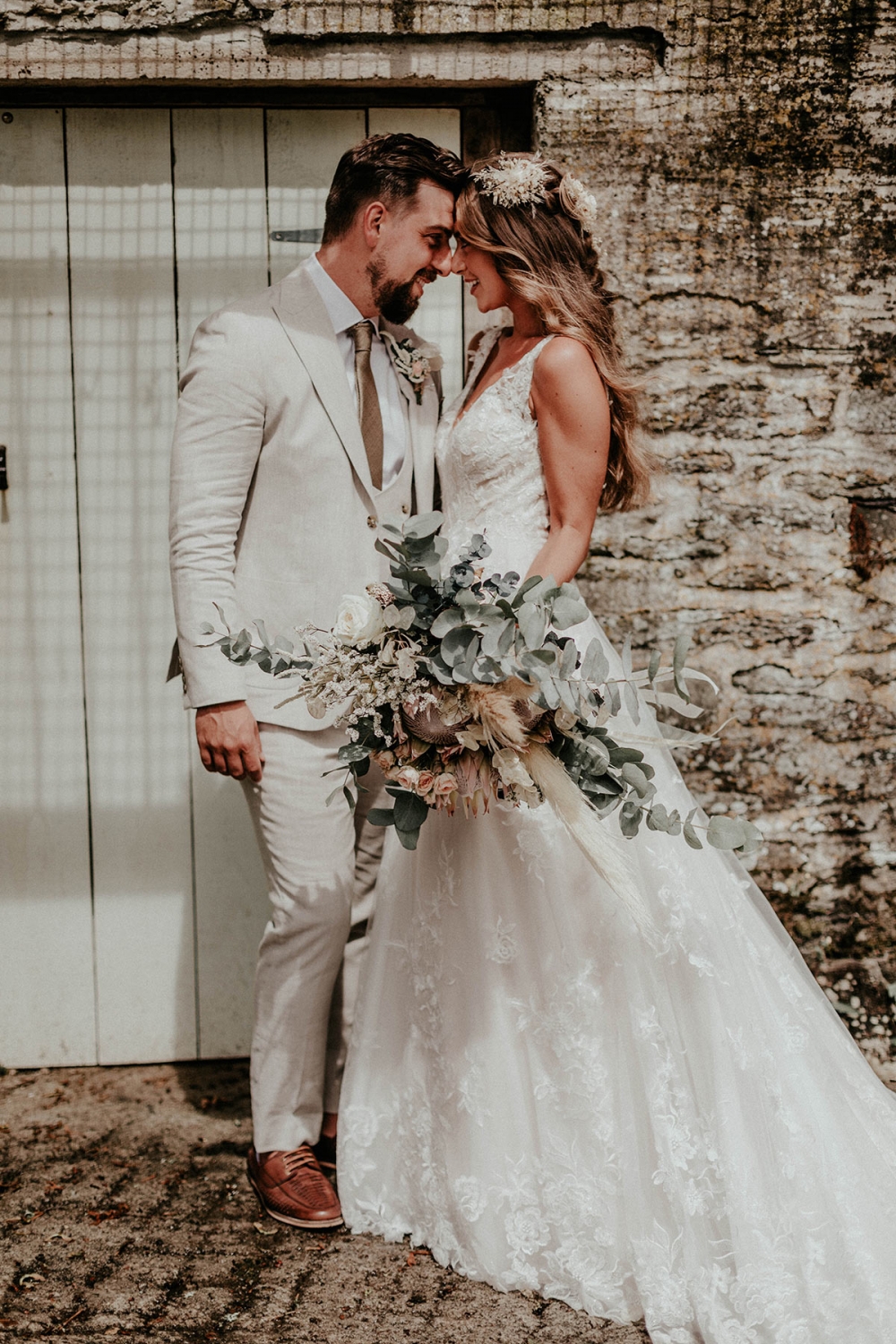 Olivia WR Fine Art Photography
I hope these pages fill you with joy and anticipation for laughter and love-filled times ahead.
Rebecca x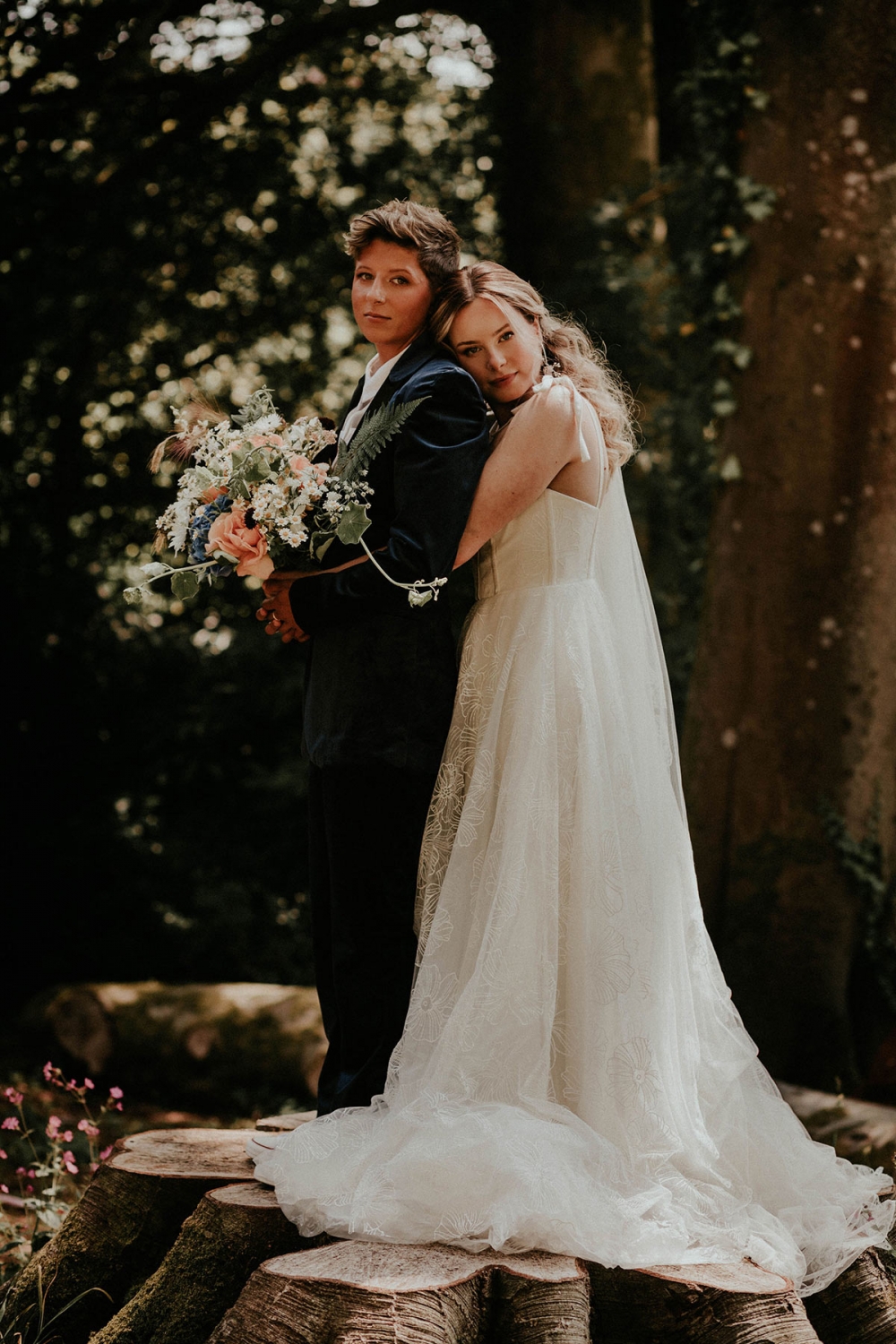 Olivia WR Fine Art Photography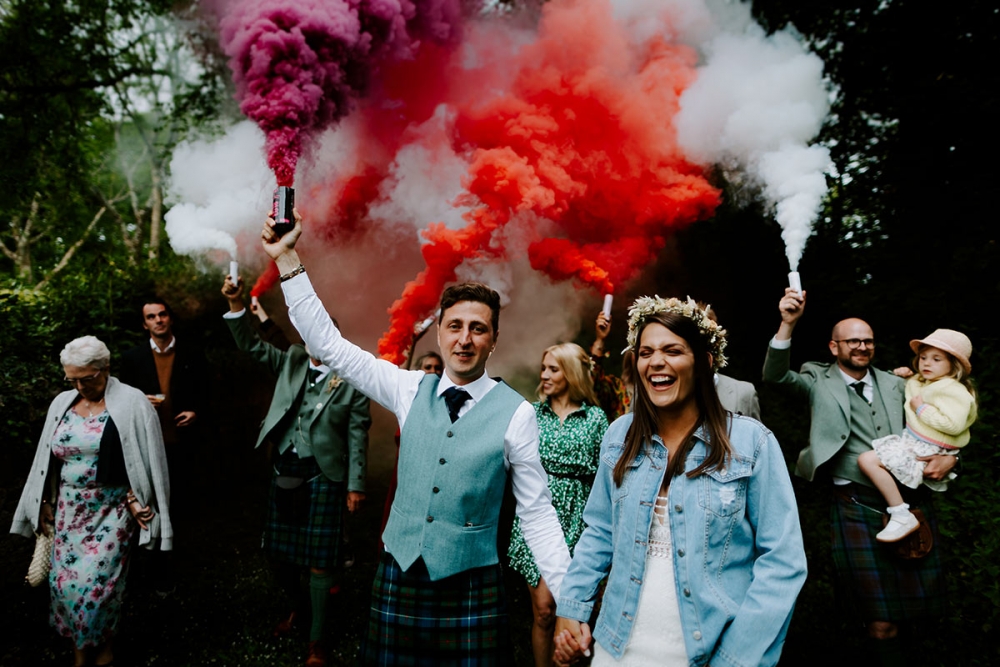 Thomas Frost
STYLE
12. NEW ROMANTICS
Dreamlike details fit for a modern fairytale
16. LOVE AT THE LIDO
Clean lines and freshwater pearls meet easy-breezy fabrics at Jubilee Pool
30. MODERN LOVE
Stunning contemporary fashions comprising sleek silhouettes and soft silks
38. WED'S WISH LIST
Dream dresses and head-turning accessories
44. 10 TRENDS WE LOVE
Top trending W-day looks, from fresh florals to stylish sleeves
52. IN THE DETAILS
Our pick of the latest lust-have bridal accessories
56. HAPPY FEET
Dancefloor-ready flats, crystal-clad heels or sunshine yellow courts?
58. WED'S BOUDOIR
Bridal beauty tips and trends
60. THE LOOK OF LOVE
Hair and beauty inspiration for fashion-forward brides
66. BEST DRESSED
Elegant and stylishly individual occasion wear crafted in Cornwall
80. WORKING THE GROOM
Style tips and hot picks for the man of the moment
83. WED'S HIP LIST
Fresh, fun and fabulous ways to add a unique touch to your day
86. LA DOLCE VITA
Italy inspires a garden wedding filled with bountiful blooms, dreamlike fashions… and ice cream!
FEATURES
72. ROCK OF AGES
If ever there was a time for diamonds, this is it
75. TIME FOR YOU
How to boost your sense of wellbeing as you approach the aisle
93. SMALL WONDERS
Sweet ideas for a wedding packed with personality
98. SWEET SURRENDER
From textured treats to moreish modern art, these sweet trends are wowing the wedding scene
102. MAKE A SCENE
Sweet and stylish settings for a memorable ceremony
105. SOUND IT OUT
Awkward conversations inevitably crop up during W-day planning. Here's how to handle them
111. CHOOSE LOVE
Thinking of giving back on your big day? Here's our pick of some brilliant charity gift lists
114. LOVE THROUGH A LENS
How to choose the perfect wedding photographer for you
123. WED'S VENUES GUIDE
The ultimate guide to Cornwall's finest wedding venues
152. SMALL WEDDINGS OF DREAMS
Three couples share the stories of their teeny big days
REGULARS
6. BRIDAL BUZZ
What's new, what's hot, what's on
166. GOT WED
Newly-weds share a glimpse of their day
190. NOTES ON A WEDDING
Top tips for your planning pleasure
Editor
Rebecca Matthews
Deputy editor
Lucy Higgins
Chief features writer
Hannah May
Contributors
Elizabeth Chester, Rebecca Green, Jessica Kearney
Design
Matt Sanwell, Design UNLTD
Advertising and Management
Brendan Sleeman
Distribution
Jenna Matthews
Finance
Morwenna Matthews
Publisher
Wed Magazine
28 Reens Crescent
Heamoor
Penzance
Cornwall
TR18 3HW
wed@wedmagazine.co.uk
wedmagazine.co.uk
Print
Deltor Communications Ltd
Cover image
Photography Kirstin Prisk kirstinprisk.co.uk
Location Jubilee Pool jubileepool.co.uk
Dress Made With Love, St Ives Bridal Boutique stivesbridalboutique.co.uk
Styling & make-up Suzi Winter suziwinter.co.uk
Hair Hattie Searle Hair harrietsearlehair.com
Earrings Victoria Louise Accessories victoria-louise.co.uk
Model Monika Rohanova
Wed

Directory

All you need from the finest wedding suppliers in Cornwall and Devon