The Cornwall Edition of Wed Magazine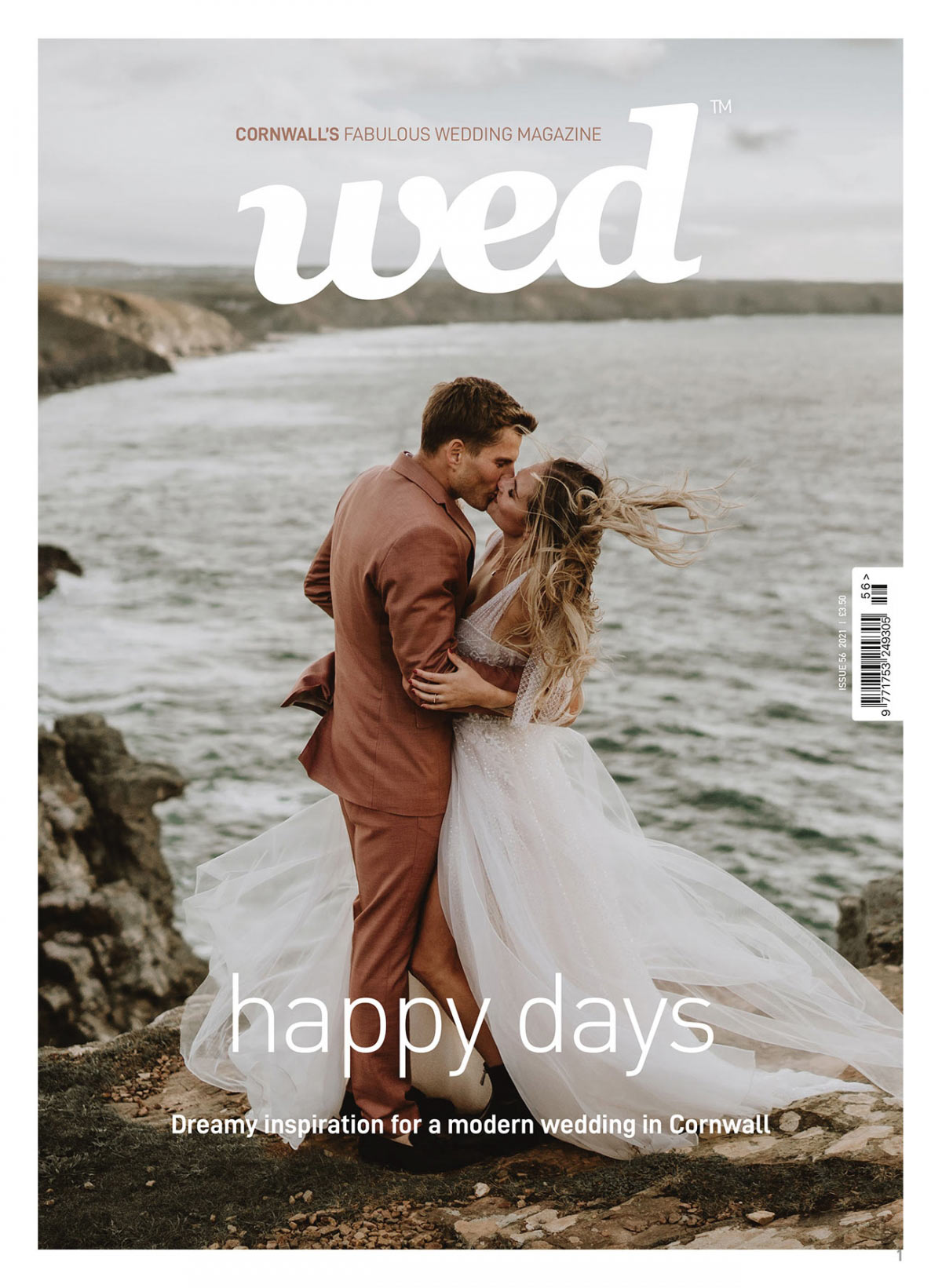 Cornwall Wed Magazine - Issue 56
BRIGHTER HORIZONS
Our cover image sees a loved-up couple on a Cornish clifftop. The ancient, moss-cloaked cliffs; the green-blue sweep of ocean; the coastline curling into the distance – it is a scene that positively screams 'Cornwall'. There's something wild, free and wonderful about this perfect moment immersed in the elements and untamed beauty of the landscape.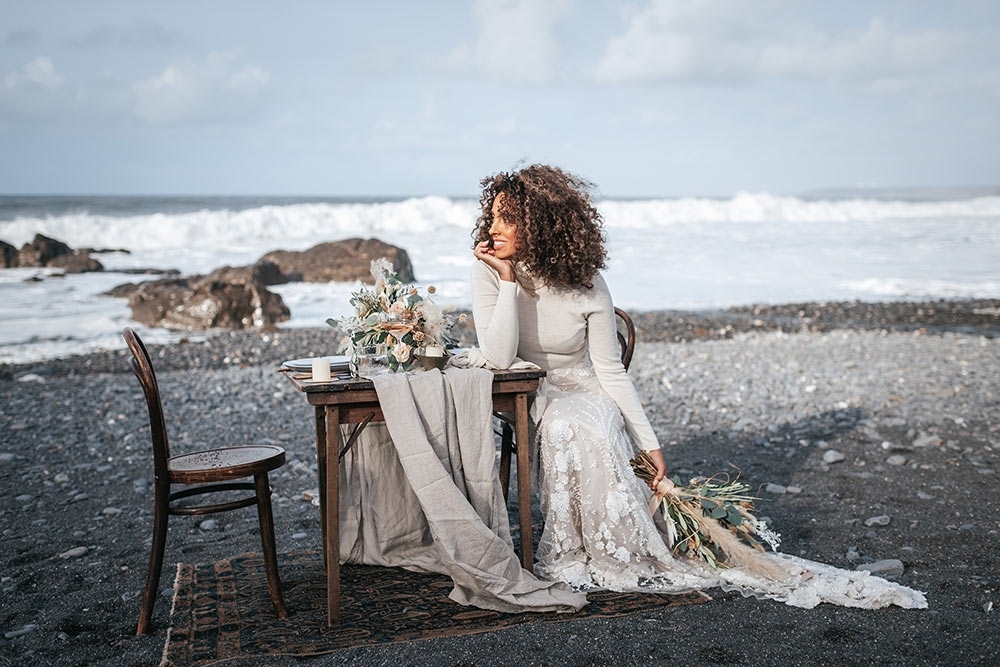 Unique Homestays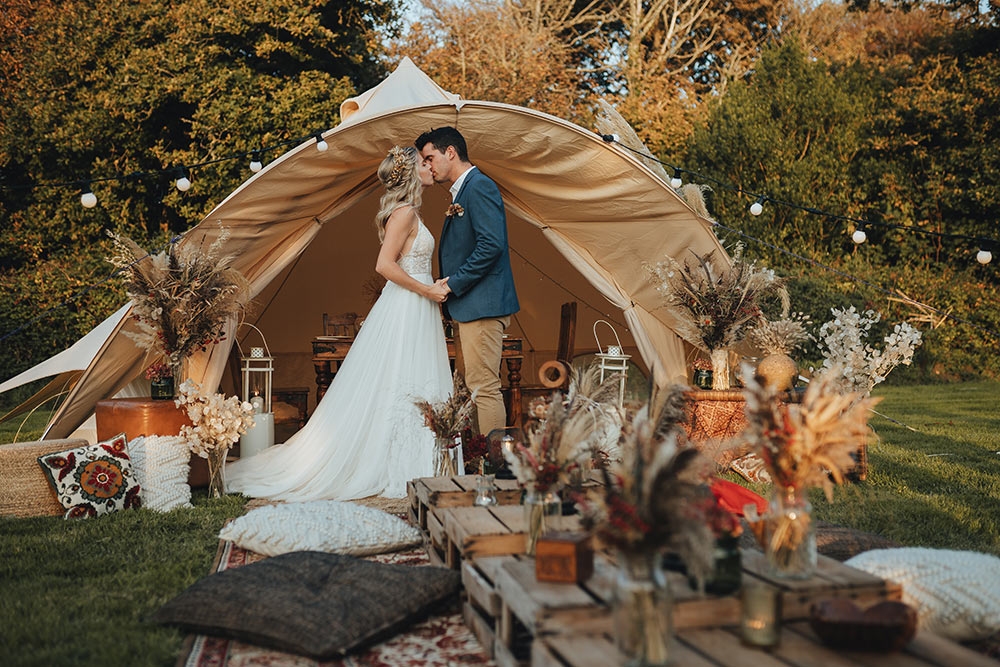 Steven Prebble
Living in the far west of the county, the sea has been my refuge through the winter lockdown. Even on the murkiest winter's days, the reassuring rhythm of the tide has been soothing. It seems it has been yours too – there's been so much love on our social media platforms for images capturing cherished moments against a Cornish ocean backdrop. It seems we've all wanted to dream awhile and revel in visions of love on warm sands, wave-lashed rocks and clifftops at sunset, and escape – if only in our minds – to a perfect moment on the water's edge.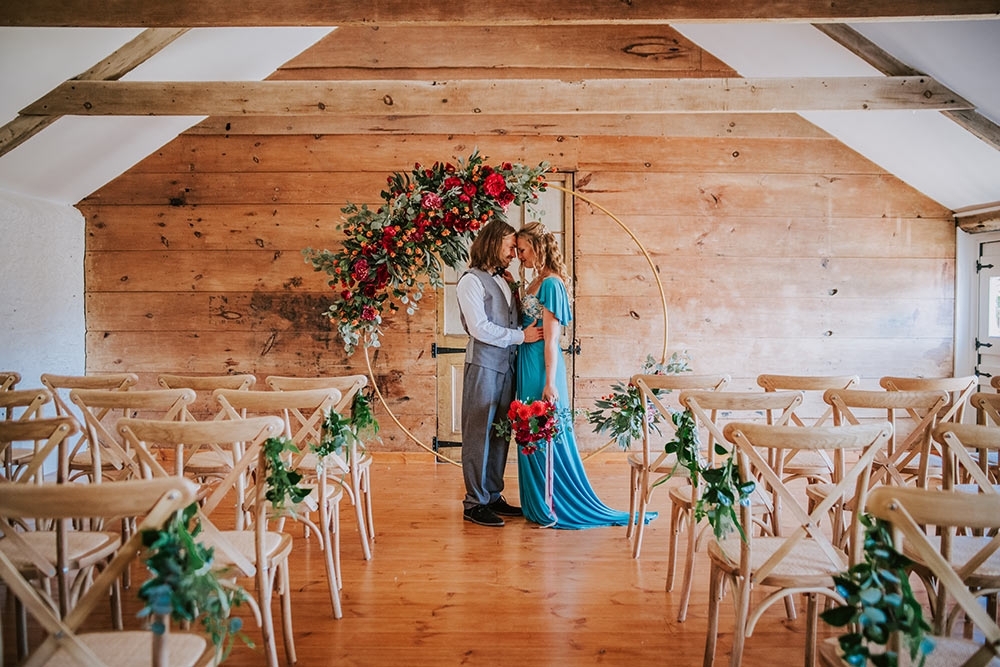 Arianna Fenton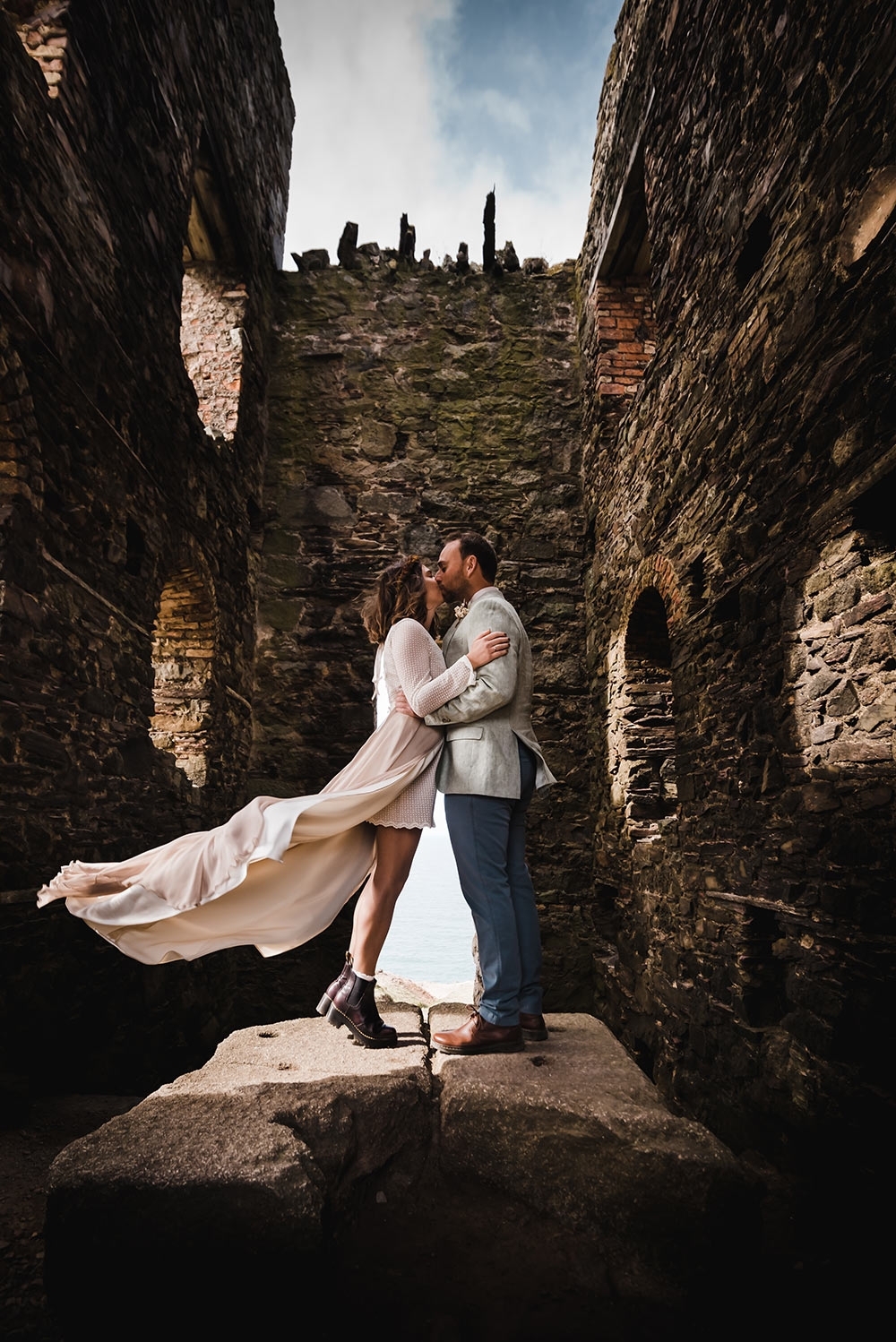 Nick Bailey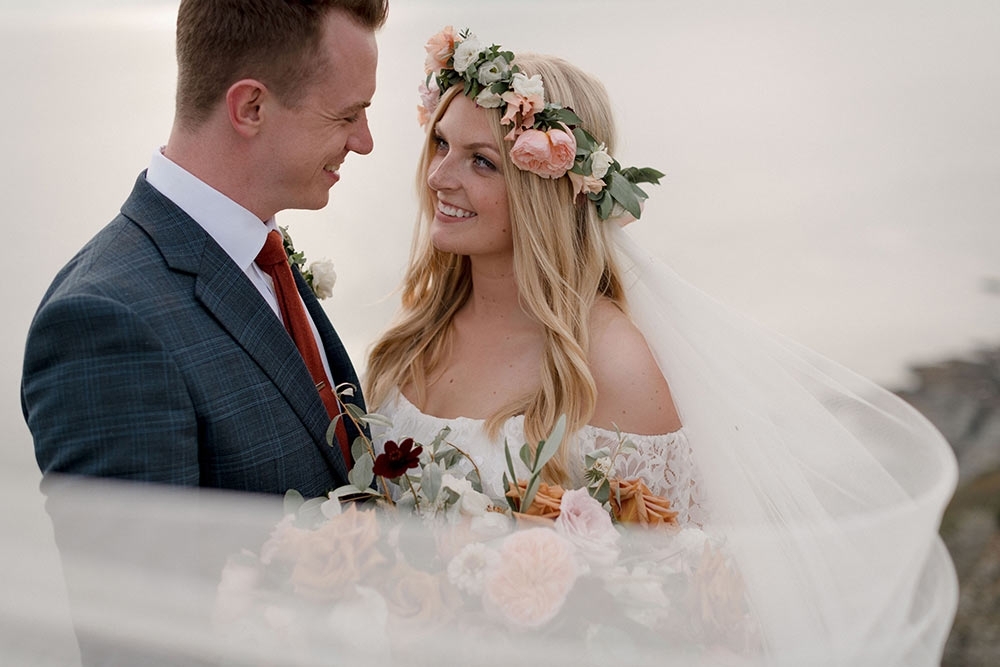 Lyra & Moth Photography
Buoyed by the number of magazine orders, subscribers and newly engaged couples getting in touch over these past weeks – it's been so wonderful to hear all your joy-filled stories amidst such bleak times – we're looking forward to a future filled with the sweetest celebrations of love on the Cornish coast.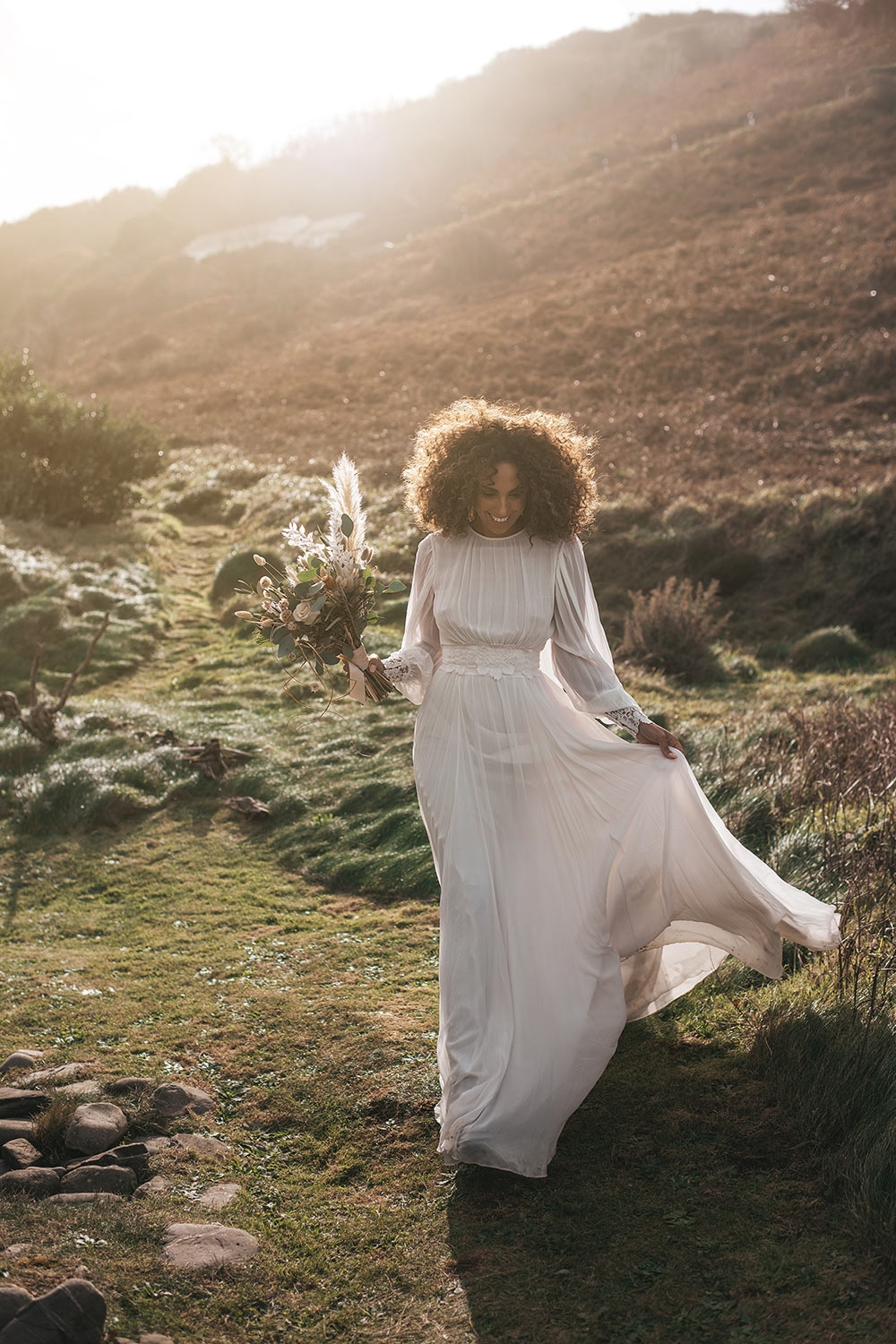 Unique Homestays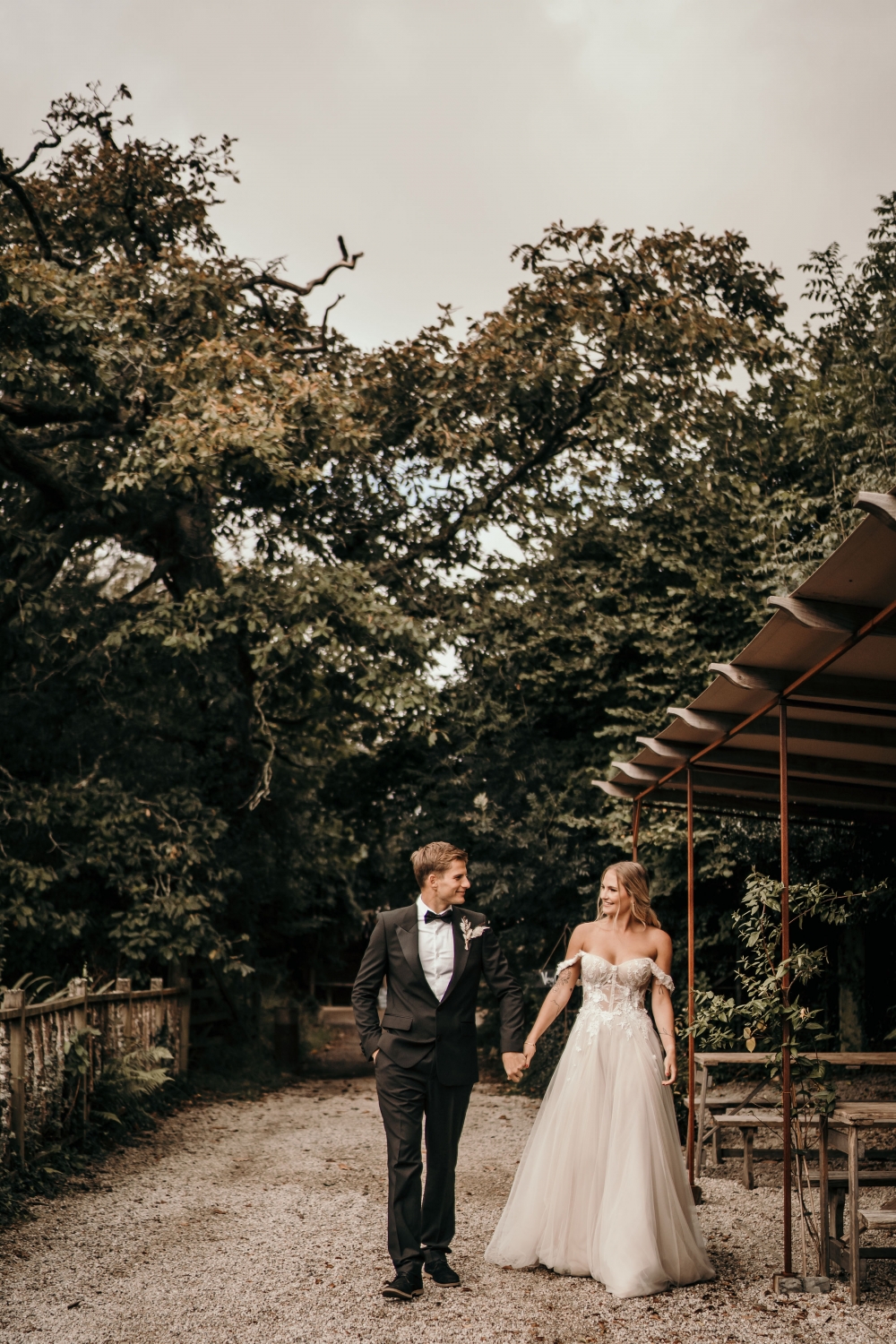 The Unbridled
We were lucky enough to spend the uncertain days of lockdown pouring our hearts and souls into filling these pages with as much happiness, beauty and love as possible. From styled shoots that take us from blustery clifftops to rural idylls on a summer's eve; gorgeous ideas for flowers, ceremonies and styling; and dreamlike real weddings from Nancarrow Farm in the cosy depths of winter to Polzeath on a sun-drenched summer solstice – our focus was to inspire, uplift and celebrate the wonderful days yet to come, glimmering on the Cornish horizon.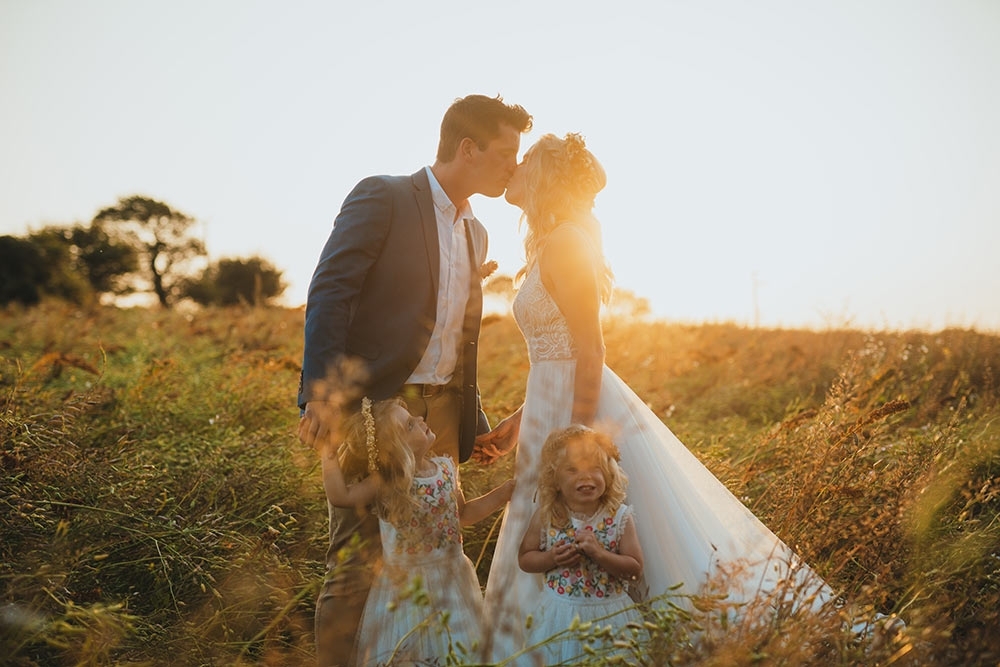 Steven Prebble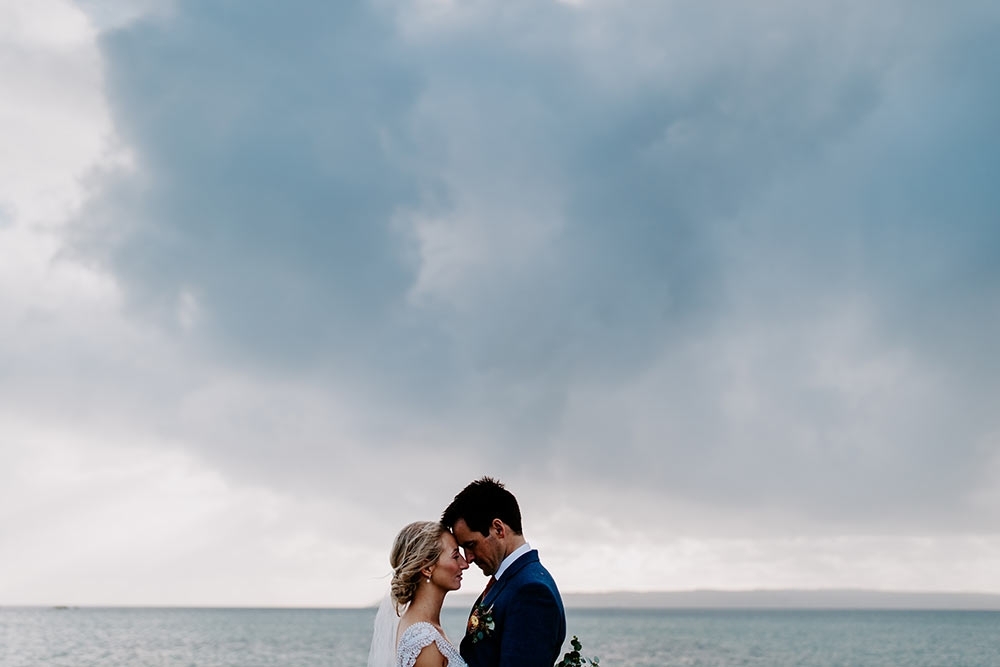 Tom Frost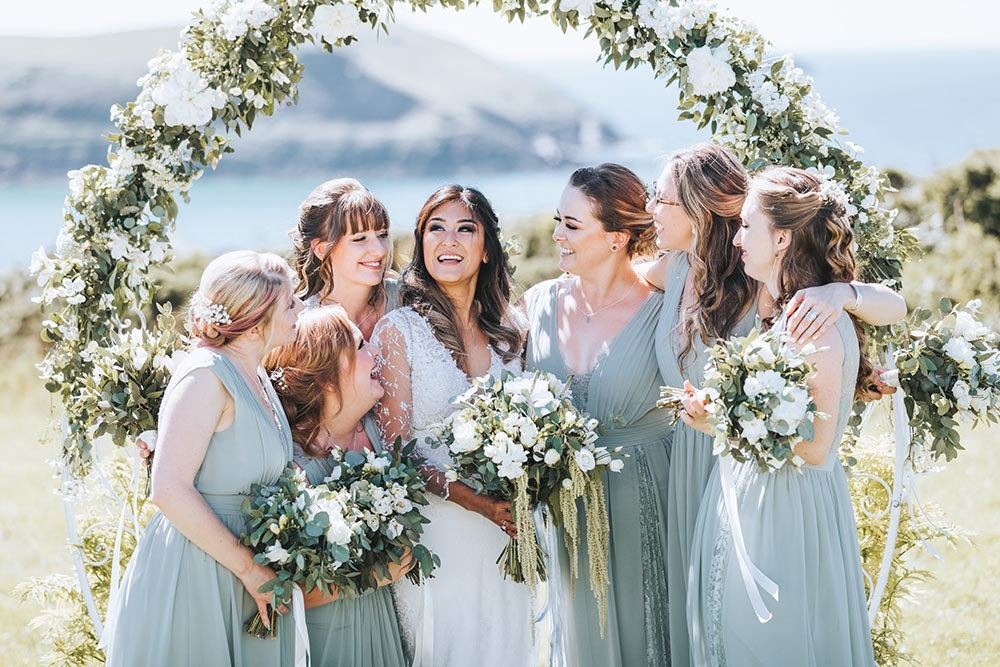 Grant Lampard
I can't tell you how excited I am to hear about your weddings and pore over your cherished images in this oh-so special corner of the world.
Until then, enjoy this issue!
Rebecca x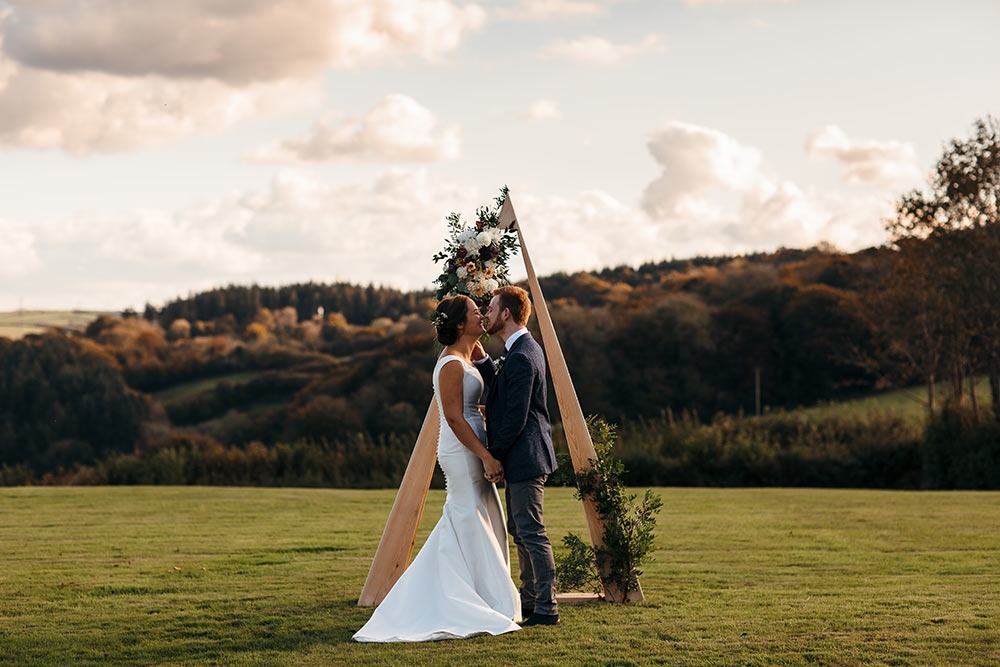 Freckle Photography
STYLE
14. RAINBOW BRIGHTS
Paint your day with a vibrant palette
18. A CORNISH LOVE STORY
Breathtaking bridalwear and modern detailing meets a quintessentially Cornish canvas
24. TO THE SEA
Steal away to the coast for an elopement styled with landscape-inspired hues
30. WED'S WISH LIST
Dream dresses, head-turning accessories and so-stylish shoes
36. SOMETHING NEW
Minimalist, maximalist or new boho? Our pick of trending bridal fashions
44. AND THE BRIDE WORE GREEN
Sustainable style inspiration for fashion-forward brides
48. WED'S BOUDOIR
Bridal beauty tips and trends
53. WORKING THE GROOM
Style tips for the man of the moment
54. ECO EDGE
Stylishly sustainable looks for grooms
57. WED'S HIP LIST
Fresh, fun and fabulous ways to style your day
58. THE BRIGHT SIDE
Go all-out for colour and fun on W-day with a vibrant boho vibe
64. GOLDEN HOUR
Soft, stylish and sunlit inspiration for an intimate summer's evening celebration
FEATURES
50. GOLD RUSH
Prepare to fall in love with these captivating gold rings
70. WHAT'S TRENDING?
Design a day as wow as it is 'now' with these top trends
77. FOR THE LOVE OF COLOUR
The wedding styling experts on how to pick the perfect W-day palette
84. GARLAND GLOSSARY
Get clued up on your blooms and top tips for personalised petals
89. NATURE'S FINEST
Bring the wow factor to your wedding with these fabulous floral ideas
96. THE MODERN CEREMONY
How to create a memorable, meaningful and personality-packed ceremony
101. WED'S VENUES GUIDE
The ultimate guide to Cornwall's finest wedding venues
126. THE SMALLER PICTURE
Inspiration for epic micro wedding photos
132. FOR BETTER, FOR WORSE
Reflections on a tough first year of marriage and expert advice for coping as a couple
REGULARS
6. BRIDAL BUZZ
What's new, what's hot, what's on
141. GOT WED
Newly-weds share a glimpse of their day
170. NOTES ON A WEDDING
Top tips for your planning pleasure
Editor
Rebecca Matthews
Deputy editor
Lucy Higgins
Chief features writer
Hannah May
Contributors
Elizabeth Chester, Jennifer Granlund, Rebecca Green, Jessica Kearney
Design
Matt Sanwell, Design UNLTD
Advertising and Management
Brendan Sleeman
Distribution
Jenna Matthews
Finance
Morwenna Matthews
Publisher
Wed Magazine
28 Reens Crescent
Heamoor
Penzance
Cornwall
TR18 3HW
01736 331456
wed@wedmagazine.co.uk
wedmagazine.co.uk
Print
Deltor Communications Ltd
Cover image
Photography The Unbridled theunbridled.co.uk
Styling Rebecca Marie Weddings & Events rebeccamarieweddings.co.uk
Dress Muse by Berta berta.com/muse/ at Laura May Bridal lauramaybridal.co.uk
Hair Dukes & Dames instagram.com/dukes_and_dames
Make-up Gemma Campbell gemmacampbellmua.com
Necklace & earrings The Vamoose thevamoose.com
Wed

Directory

All you need from the finest wedding suppliers in Cornwall and Devon