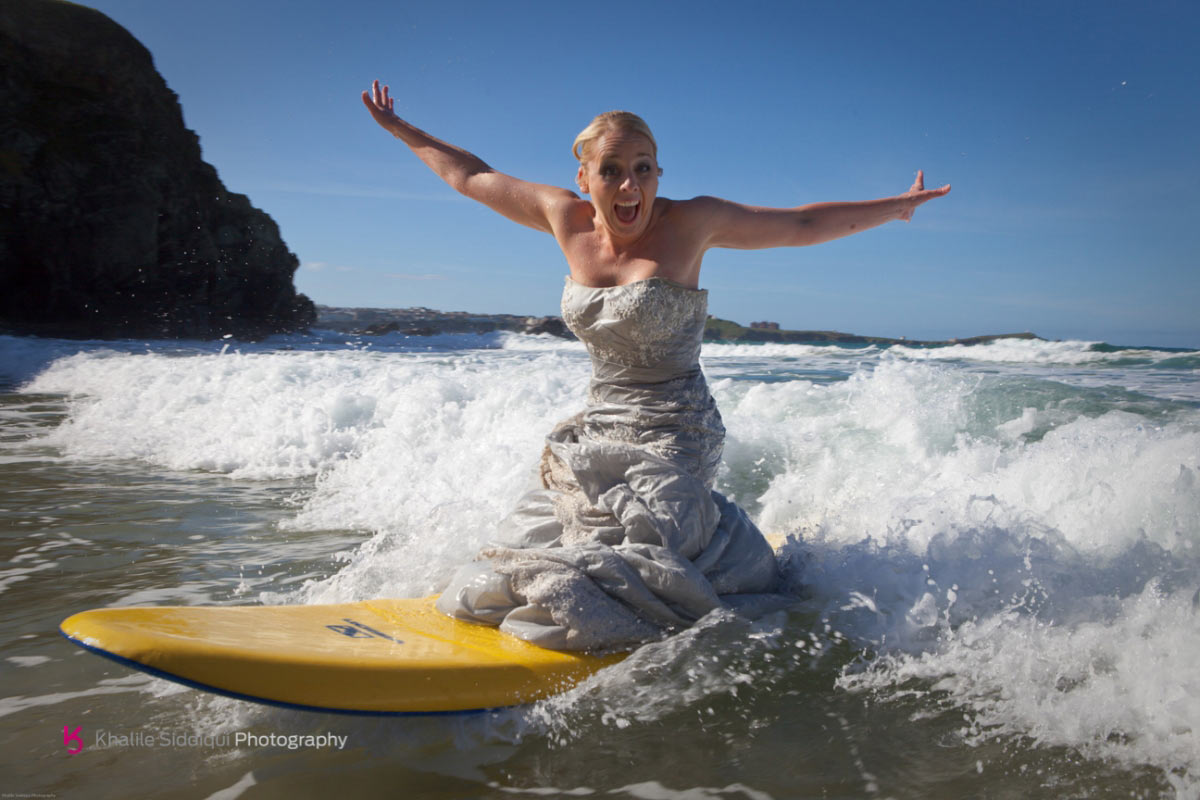 Win a trash the dress bridal shoot with Khalile Siddiqui
Article Published: Monday 25th July, 2016 - 9:50pm
---
The big day is over and your beautiful wedding dress has been lovingly packed away somewhere at the back of your wardrobe, boxed under your bed or stowed away safely in storage. If you have no future plans for your dress it seems a shame not to have the opportunity to don it for one final and fantastically fun send off!
I'm a huge supporter of the 'Trash Your Dress concept', far too often are wedding dresses worn once and then never see the light of day again. With the cost of a new wedding dress it seems a shame to only wear it out once in your life. So this is an opportunity to get it out of the suit bag and capture some stunning images doing a Trash The Dress. Be it arty, sporty, or just plain crazy.
So this Summer I am giving one lucky lady the opportunity to WIN one of our highly sought after Trash The Dress Shoots worth over £500.
Simply click on this link and fill in the online form to enter:
The competition closes at midnight on Wednesday 31st August 2016 and the shoot must take place before 30th November 2016.
---