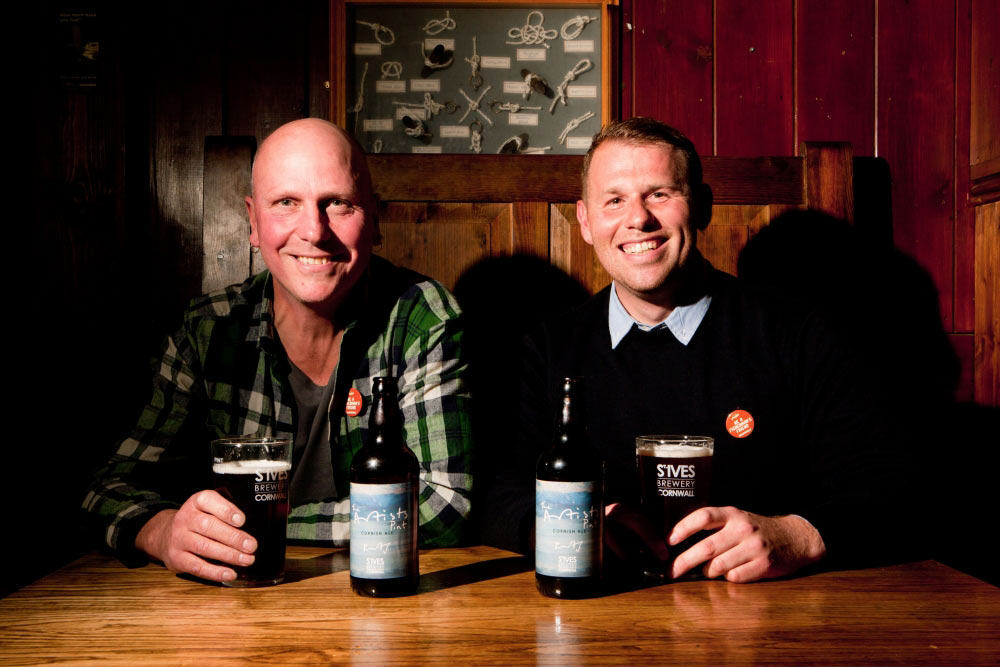 New Cornish Ale Makes Perfect Party Tipple
Article Published: Wednesday 14th November, 2012 - 11:14am
---
Celebrate your day with an extra dose of arty Cornish style with the latest buzz on the beer scene - a creative collaboration between eminent artist Kurt Jackson and St Ives Brewery, who are proud to present the latest ale in the Cornish company's captivating range - the Artist's Pint.
The exclusive, limited edition ale is the result of multiple rounds of tasting at the artist's St Just home, where the team eventually found their final brew - a 4.5% ABV deep amber ale offering a formidable fusion of rich hop flavours that spoils the senses not only with its utterly unique taste, but its ultra appealing look.
Featuring original artwork from the award-winning artist, the beer's label was designed using one of Kurt's distinctive contemporary paintings. 'Evening Tide, Cape 2011' is a stunning seascape capturing the spectacular light and intense skies of Cape Cornwall, making each bottle an unusual and coveted collector's item to be treasured long after the smooth-tasting contents have been savoured as a resplendent reminder of your day.
While serving your guests in supreme style, the Artist's Pint will also aim to raise money for Greenpeace's 'Be a Fisherman's Friend' project, which works to implement a common fisheries policy aimed at supporting sustainable fishing and ensuring clean, healthy oceans.
Also impressing the industry and customers alike with its flagship session ale - 'Boilers Golden Cornish Ale' - an easy drinking, light and golden beer with a delightful hop aroma, St Ives Brewery boasts a range of top tipples for all types of celebration - especially suited to a proper Cornish bash!
'The Artist's Pint' is available in 9-gallon casks along with 500ml bottles. Bottles can be purchased online through www.stives-brewery.co.uk or LWC Jolly's on 0845 345 1076, with casks being sold solely through LWC Jolly's.
Contact Marco: marco@stives-brewery.co.uk, 01736 793488 or 07702311595.
Twitter: @stivesbrewery
www.stives-brewery.co.uk

---