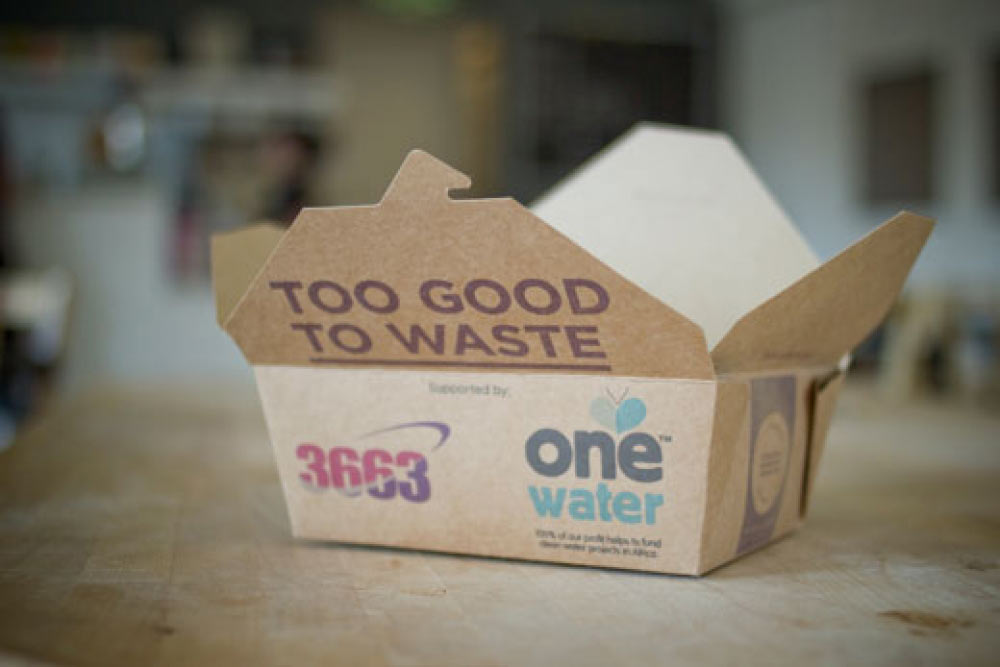 Miss Tea - Too Good To Waste...
Article Published: Thursday 24th November, 2011 - 12:18pm
---
Miss Tea puts doggy boxes on the menu...
Catering company Miss Tea is delighted to join the likes of Hugh Fearnley-Whittingstall, Thomasina Miers and several other high profile chefs and restaurants in championing the Sustainable Restaurant Association's Too Good To Waste campaign.

The Too Good To Waste campaign was launched in October within the London area in an attempt to reduce the amount of food waste in restaurants, which equates to a massive 21 tonnes of food per average restaurant per year. The campaign aims to roll out on a National level in the future.
Talbot, who discovered the campaign through her sustainability guru Joanne Upton of Eco-Outsource spotted an early opportunity in trying the scheme in Cornwall for the SRA as letting her own food not go to waste has always been important to her companies core values. "I always make sure that any leftovers from events that I have catered for gets packaged up and handed to people as they leave, I know some leftovers have even gone to feed local chickens, so it's great for me to be the first company in Cornwall to sign up to this brilliant campaign."
Mark Linehan, managing director of the Sustainable Restaurant Association, said: "Food waste is a terrible problem across the hospitality sector. The aim of our campaign Too Good To Waste is to raise consumer awareness and get the industry to implement changes that will reduce the amount of food they waste. It's great to have Miss Tea on board delivering the message to Cornwall."
Joanne Upton, Director at Eco Outsource commented: "I work with businesses on a daily basis, developing sustainability solutions. Miss Tea is a fantastic example of a micro-business that has sustainability at the heart of their company and introducing the doggy boxes is the next stage on their journey. It illustrates that all businesses, no matter their size, can do their bit".
Too Good To Waste will encourage diners to be lovers not leavers and overcome their embarrassment of asking to take leftovers home. It will also urge restaurants to box up, not bin plate waste. The SRA wants asking for a doggy box to become as much a part of the UK dining experience as doggy bags are in the US.
Talbot (aka Miss Tea) will have doggy boxes at all her events, from board lunches to weddings.
Visit
www.misstea.co.uk
for more information.
---