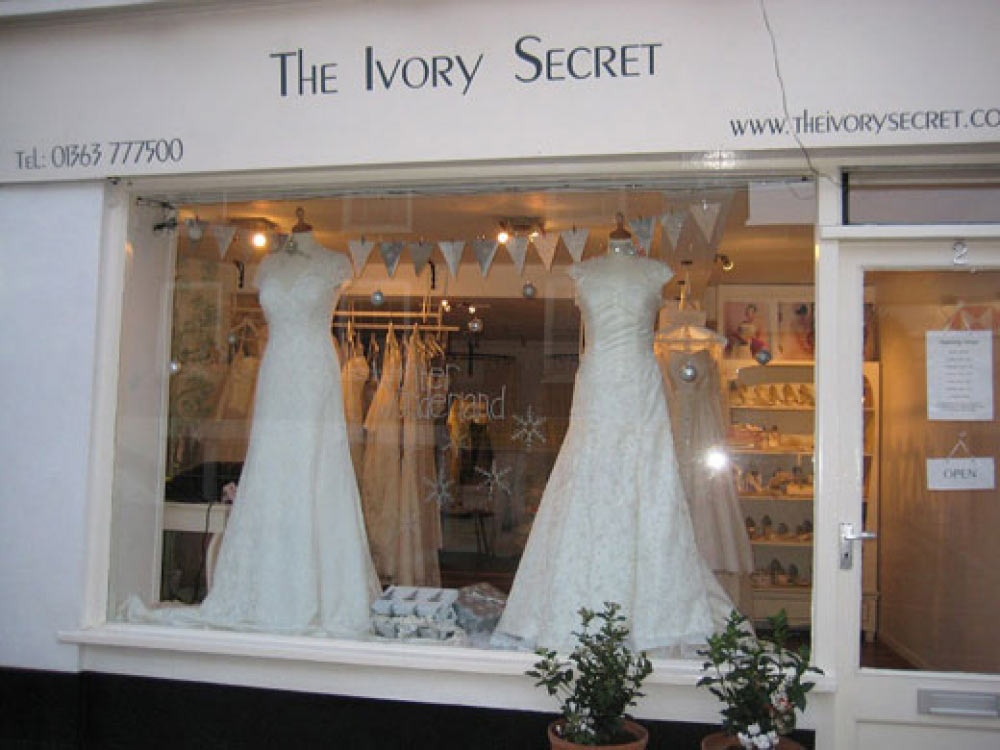 The Ivory Secret Sale
Article Published: Monday 19th December, 2011 - 2:22pm
---
Keep your eyes peeled for The Ivory Secret's Christmas window display, and make a note of their Christmas dates in your diary.
The Ivory Secret will be open as normal from 10 am - 5 pm on 16th - 23rd, and from 10 am - 3 pm on 29th and 30th December. So why not take advantage of this holiday season in style? Whether you're a bride-to-be visiting family or taking a much deserved Christmas break, take this opportunity to bring along bridesmaids and/or family for their valued opinion on the important decision of choosing 'the one'.
You will receive a warm welcome from Eleanor and Liz and can enjoy relaxing in this tranquil and private environment while browsing through the collections at you leisure, with plenty of mince pies and cuppas on offer too!
There are still some beautiful gowns in their Christmas sale starting at £599, maybe making it a little easier on the Christmas budget. And for all you mothers and fathers of the bride, mother and father in laws to be, bridesmaids, fiances and also husbands and boyfriends, why not treat the bride or that special lady in your life to a gift voucher from the boutique? This can be spent at leisure on bespoke jewellery or wedding shoes, a headpiece, veil, and even towards the gown itself.
Appointments are now available; browsing is always more than welcome, however to avoid disappointment it's best to book an appointment.
01363 777500
www.theivorysecret.co.uk
---