---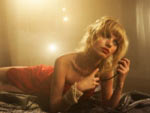 Bridal Fragrances
The best bridal fragrances
From the perfect bridal perfume to sweet-scented receptions, let Wed stir your senses with some aromatic inspiration...
The sense of smell might be one of the most underrated of our five senses, but it is indisputably the most powerful where it comes to stirring memories. One waft of the fragrance you wear on your wedding day will plunge you into a reverie of sweet reminiscence in years to come: you might see your beloved's face as your glide down the aisle, taste the creamy bubbles of champagne at your lips, or feel his arms around you as you shimmy across the dance floor.
Without getting lost in analysing top notes and bases, the fragrance you wear on your wedding day can also speak volumes about you and your personality. It's about creating an aura, and whether it's one of bold sensuality, timeless romance or chic style is entirely up to you.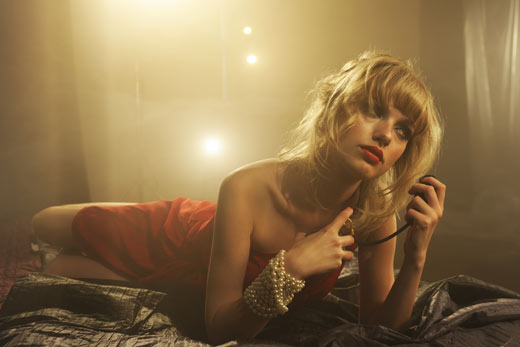 The whole issue of fragrance goes far beyond your personal choice of perfume, however. The wedding itself can wear a fragrance. Scent brings a whole new dimension to your wedding that can enhance the theme and style of your day, as well as further increase the personalisation of the celebration.
Kate Middleton gave special attention to the fragrance of the royal wedding, ensuring that the scent of the day reflected her personal tastes. Scented candles, room fragrances and toiletries in her favourite scents from luxury fragrance house Jo Malone were used in Westminster Abbey. It is thought a medley of fresh spring scents such as Grapefruit, Orange Blossom and Lime, Basil and Mandarin scented the Abbey, while hand washes and lotions were placed inside the bathrooms.
Following suit, Victoria Beckham lent an ambient scent to her New York Fashion Week Spring/Summer 2012 fashion show with the very same Lime, Basil and Mandarin and Grapefruit candles from Jo Malone. This move from the designer is part of a wider trend within the fashion industry to bring a new dimension - and meaning - to fashion collections via the power of fragrance.
So why not harness a little of this power and treat your guests to an all-round sensory experience on your wedding day? Let's delve into the heady world of fragrance.
MESSAGE IN A BOTTLE
'It is as important for a woman to have beautiful perfume as it is for her to have beautiful clothes,' so said Christian Dior - and never more so than on her wedding day. Your bridal perfume is an evocative ingredient in attaining a feeling of bridal harmony, where the dress, flowers, wedding theme and fragrance work in beautiful synchronicity.
Perfume pointers
Choose your bridal fragrance before your bouquet. You can then coordinate it with the scent of your flowers for extra impact. Perfume should enhance the scent of your flowers not mask it.
When sampling a fragrance, ensure you spray it onto your skin and give the scent time to develop before you sniff.
You might decide to wear the same perfume your mother or grandmother wore on her wedding day for a nostalgic and personal gesture - and a novel twist on your 'something borrowed'.
Apply your fragrance in layers. Start with the scented body wash, slap on the scented moisturiser and finish with a spritz of the perfume on your primary pulse points (behind your ears and inner wrists) and your secondary pulse points (behind your knees and in the crook of your elbow).
Give your fragrance extra staying power by spraying a fine mist onto your underwear, the lining of your dress and your veil. That way, you'll be treating your guests to a heavenly waft every time you move.
Take a bottle of your fragrance that fits into your handbags for touch ups if necessary.
Know when to stop. You don't want your new husband's nostrils to be so overwhelmed that he doesn't fully appreciate the glorious sight of you.
Let these bridal fragrances spoil your senses...
For spring brides...
Wild Bluebell by Jo Malone
Nothing says springtime like a carpet of bluebells and this fresh, light fusion of bluebells, lily of the valley, eglantine and white amber captures the season in a bottle. A celebration of all things floral and quintessentially English for a spring celebration.
www.jomalone.co.uk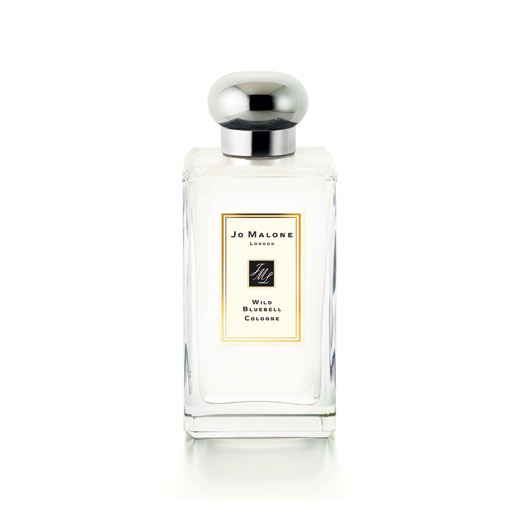 For summer brides...
Nina by Nina Ricci
This luscious fragrance is bursting with fresh, fruity and floral goodness, and, packaged in a fabulously flamboyant apple-shaped bottle, comes complete with a bewitching twist of fairytale charm.
www.ninaricci.com
For glamorous brides...
212 Sexy by Carolina Herrera
Rock his world with this seductive potion of zesty citrus, warm vanilla and white musk peppered with delicious notes of cotton candy and fresh petals.
Packaged in an ingenious bottle, this scent captures an alluring sense of womanhood with a sensual twist.
www.carolinaherrera.com
For vintage brides...
Artemisia by Penhaligon's
Soft, sweet and silky with a seductively heady appeal, Artemisia is femininity in a bottle. Think fresh apples, violet and lily of the valley with vanilla and amber - the ultimate concoction for a romantic vintage wedding.
www.penhaligons.com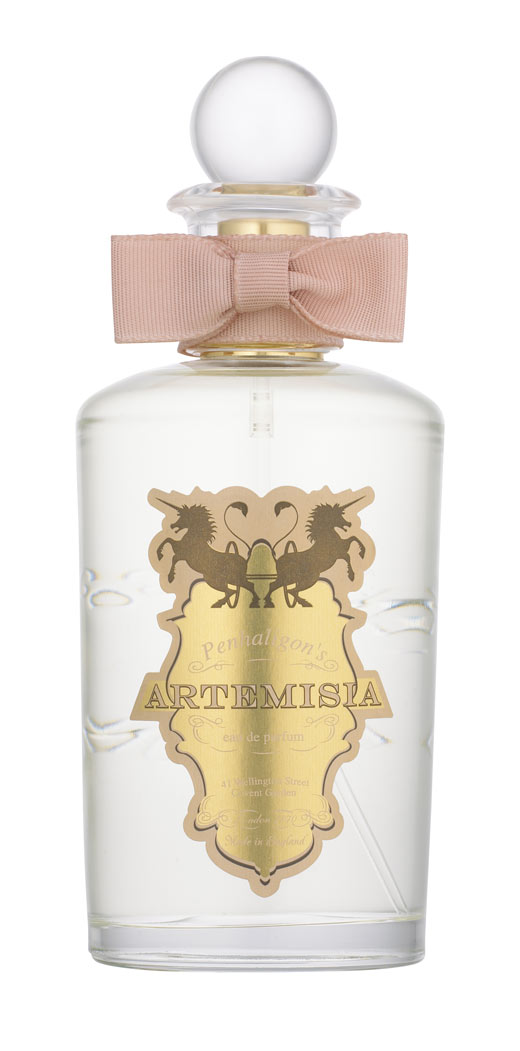 For super-sexy brides...
Sensuous Nude by Estee Lauder
This stirring blend of woods and musks comes with notes of Sicilian Bergamot, tangy mandarin and Baie Rose for a soft, warm and sensuality-stuffed statement. A sexy scent perfect for an evening wedding.
www.esteelauder.co.uk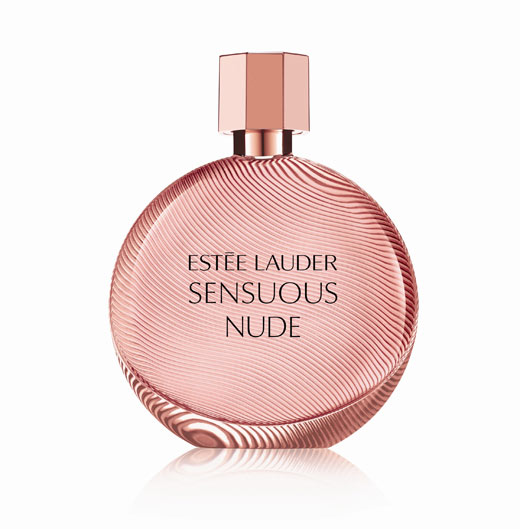 SCENT OF A WEDDING
What scent captures the mood of your wedding? It might be the exotic scent of amber and jasmine for a laidback, bohemian affair or the mellow notes of cinnamon, oranges and cloves for an autumn wedding. Think a heady bouquet of peonies and white hyacinth for a country garden wedding in the summer months, or the sultry notes of vanilla and sandalwood for a candlelit evening celebration.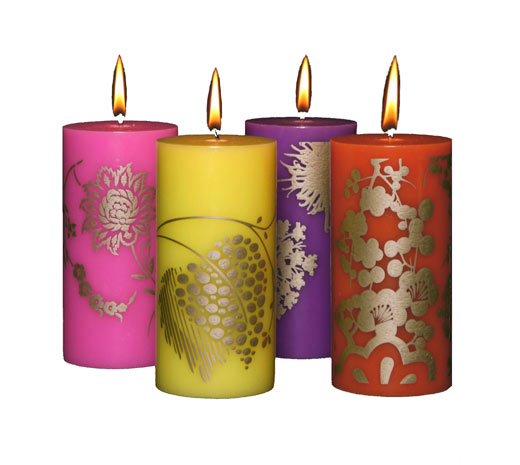 The fragrance of your wedding might convey your wedding theme, the season or the stirring sense of atmosphere you wish to convey. It is the scent that you and your guests will forever associate with the day.
If you're thinking about scenting the ceremony, choose a fragrance that enhances the scent of your flowers. You might opt for scented candles to imbue the atmosphere with a soft scent and a magical romantic ambience.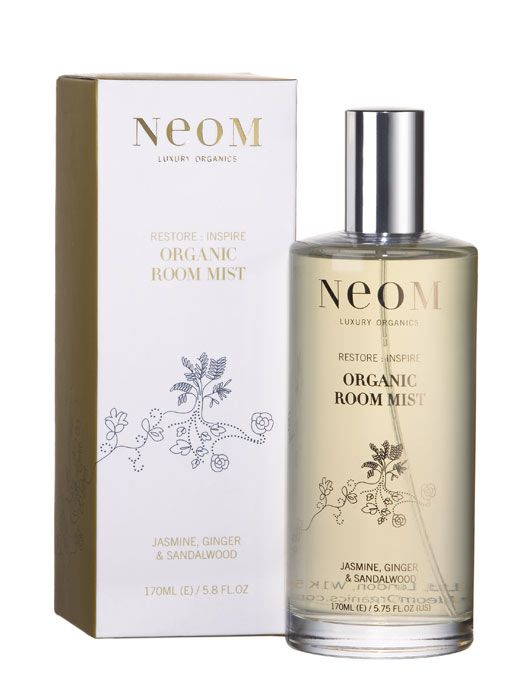 Consider uplifting, energising scents for the reception; when choosing, always be careful to consider the other aromas in the room. "Brides should be mindful of the scents in the reception venue as they mingle with food scents," warns wedding planner Ali Berry (aliberryweddings.co.uk). "Choose scents that will compliment the aroma of the food. For example, citrus scents work well if you have fish dishes. You might choose to have a chocolate scent wafting around the venue when dessert arrives or placed on the cake table," she suggests. If you're opting for a chill-out area, think relaxing, unwinding scents where guests can relax on comfy sofas piled with cushions.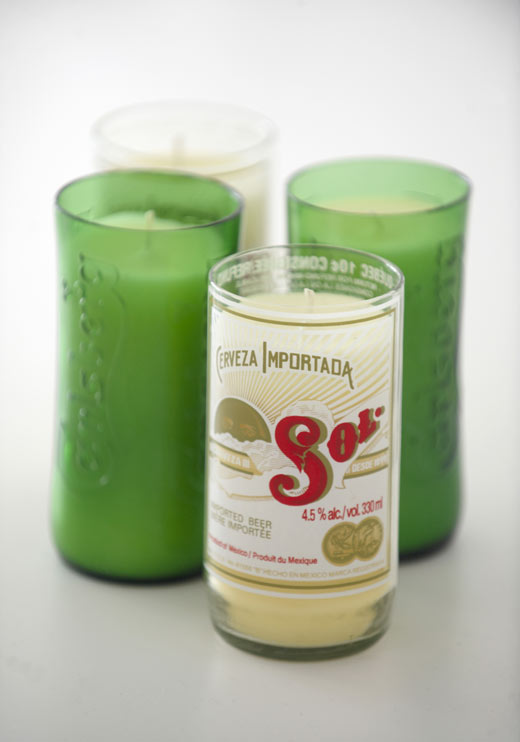 There is a multitude of ways of bringing scent into your venue, many of which come with the double benefit of pretty opportunities for decor. Perhaps hang scented rose hearts around the venue or tie softly scented herbs such as lavender to the seats with ribbon for a fragrant chair decoration - perfect for a romantic bohemian vibe.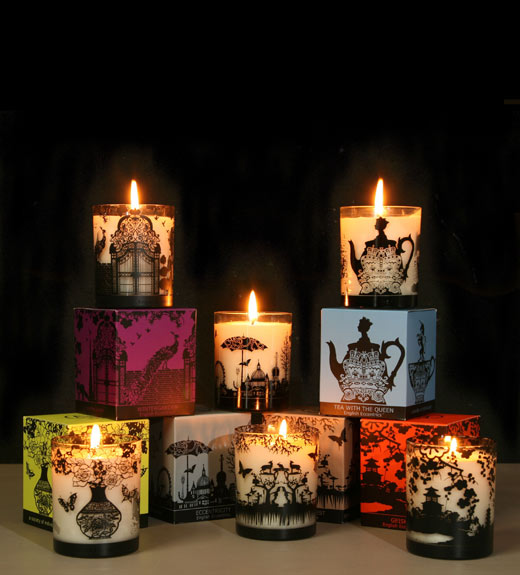 "You could use strongly scented flowers and tie them with a ribbon sprayed with a matching scent, such as lavender and roses with white gardenia scent," suggests Ali. "You could also use a room spray just before the guests arrive."
Other tricks include burning essential oils or applying scent to the table linen.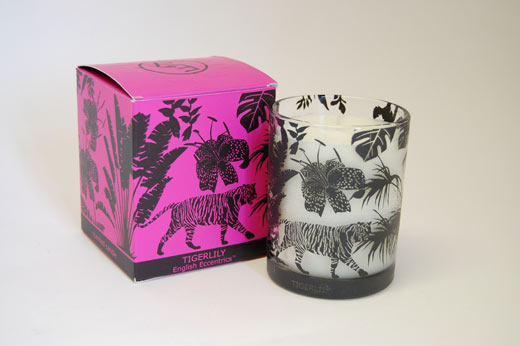 Scented candles are perhaps the most popular option. Not only do look and smell gorgeous, the soft glow of candlelight will enhance the magical ambience of the day. Choose candles that compliment your wedding theme - or, like Kate Middleton, you simply adore the smell of - thereby making you feel uplifted and comfortable on the day. If you're using candles for the ceremony, ensure they are lit the perfect length of time before the bride arrives, allowing for the scent to develop around the room.
A further and rather novel idea is to wear sprigs of herbs, such as rosemary wrapped in ribbon, as an alternative to a traditional buttonhole. Finally, don't forget the bathrooms. "Bathrooms are a great place to use scent. Consider potpourri, candles and spritzer for your guests to freshen up," advises Ali.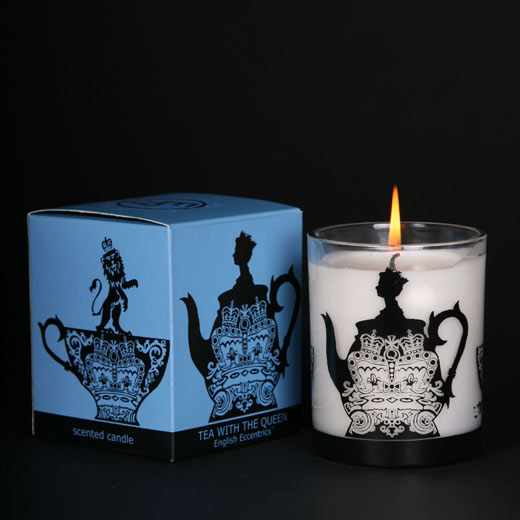 Before you plunge into the heady and sensuous world of scent, be mindful of knowing when to stop. "Less is definitely more," says Ali. "You're aiming for a subtle hint, a gentle aroma carried by a breeze or breath of air, not overpowering, impetuous or heady."
The English Eccentrics range from Cornwall-based St Eval Candle Company will add a chic and coolly eclectic flourish to your table tops. What's more, they smell as divine as they look, from the regal 'Tea with the Queen', with its blend of Devon violets and Darjeeling tea, the passionate 'Tigerlily', fusing the aphrodisiac notes of Ylang Ylang and tropical spices, to the heady 1920s' mood of 'Secret Garden' and its concoction of gardenia, tuberose and jasmine.
www.stevalcandlecompany.co.uk
FRAGRANT FAVOURS
Treat your guests to a sweet-smelling keepsake. Every time your guests burn the candle, dab on the perfume or lather up the soaps, the scent will bring back a rush of memories of your wedding day.
Penhaligon's
Spoil your guests rotten with these covetable mini bottles of Penhaligon's perfume: the floral and fruity elegance of Artemisia for the ladies and the classic citrus notes of Blenheim Bouquet for the gents. The votive scented candles, fragranced in invigorating Quercus and exotic Samarkand, also make elegant keepsakes. Each gift comes packaged in a pretty white box with a name place card, which can be handwritten and then slotted into the back of each box, thereby acting as a place marker as well as an adorable gift.
www.penhaligons.com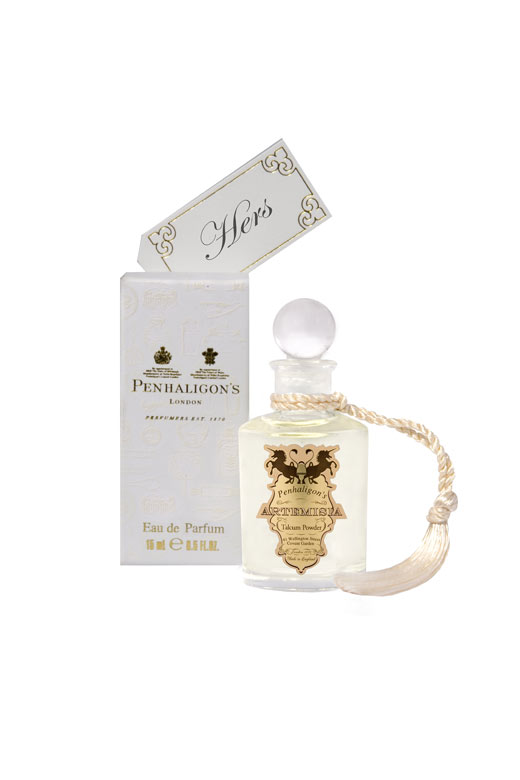 St Eval Candle Company
Made in Cornwall, St Eval Candle Company's extensive range of candles make for fabulous mementoes that tie in perfectly with a locally sourced wedding ethos. Choose from the scented tins, which come in a range of fragrances from springflower through to sea salt, to the Beer Bottle range, which are packaged in recycled beer bottles and make novel gifts with an eco twist.
www.stevalcandlecompany.co.uk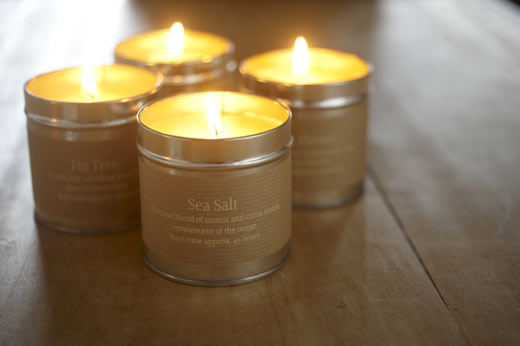 Trevarno Skincare
Handmade in the heart of the Cornish countryside, the range of soaps from Trevarno Skincare are a delicious blend of organic floral, plant and herb infused goodness. Embellished with striking peacock motifs, these organic soap selection sets make for a stylish and sumptuous treat.
www.trevarnoskincare.co.uk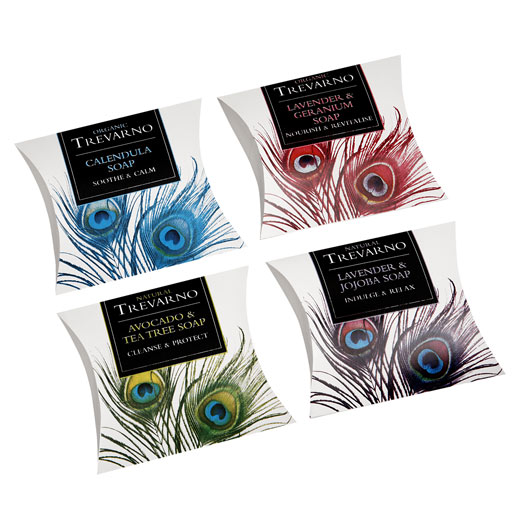 Neom Candles
Rich in essential oils, the indulgent range of luxury organic candles from Neom make luxe wedding favours. The beautifully scented aromas also work as holistic treatments; choose from a range of fragrances with relaxing, refreshing and rebalancing properties for an utterly divine treat.
www.neomorganics.com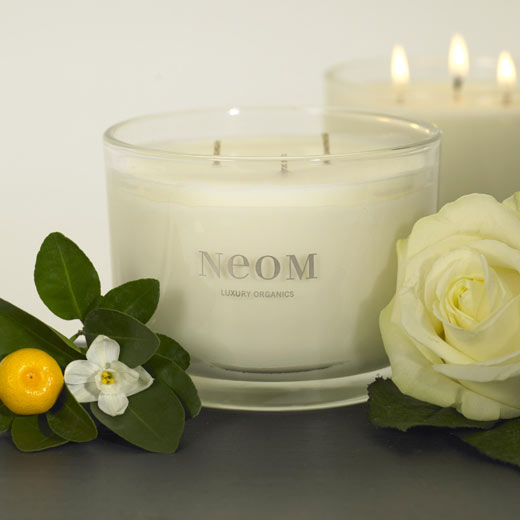 Aromatika
hand crafted in Totnes, Aromatika's skin care products are a delicious blend of organic plant infused goodness. Soaps and aromatherapy candles scented with lavender and citrussy may chang make for a sumptuous treat with a Devon twist.
www.aromatika.co.uk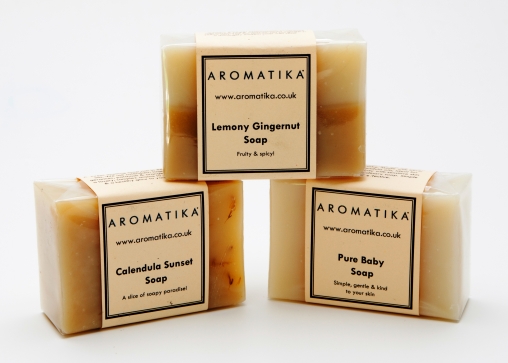 Cath Collins
Inspired by the magical scent of flowers, Devon based Cath Collins creates a divine range of products infused with floral loveliness. Think zesty Lemon Flower, fresh and sweetly scented Flowershop and the warm, seductive notes of Flowers of the Orient. These little ribbon-tied bags, containing a shower gel, shampoo, lotion, bath elixir and soap, make pretty perfumed gifts.
www.cathcollins.com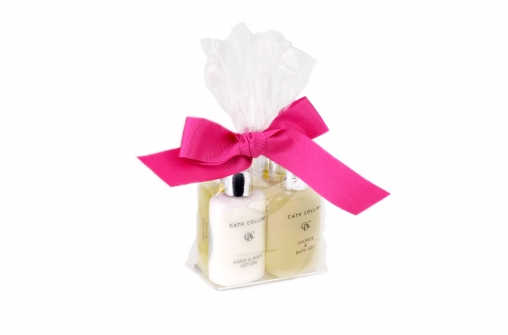 Words
Rebecca Matthews
Copyright WED magazine 2011
Wed

Directory

All you need from the finest wedding suppliers in Cornwall and Devon