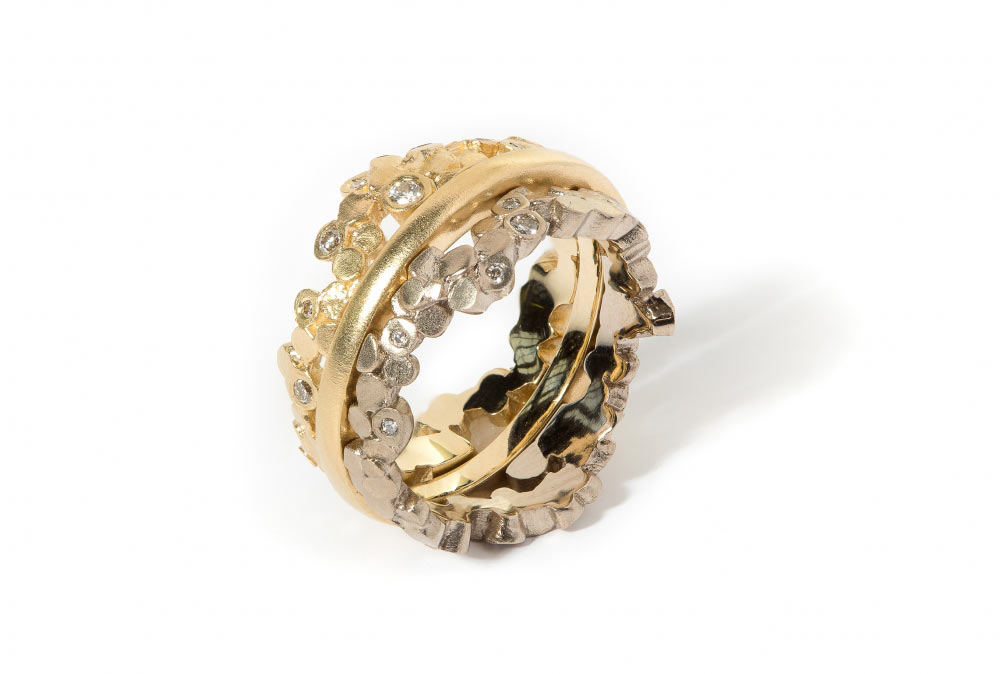 Celebrity Wedding commission for Mirri Damer Jewellery
Article Published: Thursday 2nd May, 2013 - 12:10pm
---
Award-winning and Cornwall-based jeweller Mirri Damer has now added a very special celebrity commission to her ever-growing biography. Celebrated for her unique and understated designs, Mirri was recently commissioned to create the engagement and wedding rings for none other than one of the nation's favourite comediennes: Dawn French.
"Being asked to design and make engagement and wedding rings is my favourite part of being a jeweller. To be part of a process that is so personal and heartfelt is a real privilege. I love the fact that the rings are given with love and will be treasured forever," she says.
Inspired by the Cornish coastline which surrounds her, Mirri Damer is a designer-maker whose jewellery is coveted for its timeless style and low-key luxury look. Engagement and wedding rings are her most popular designs and commissions, appealing to brides and grooms looking for a contemporary take on a timeless ring.
Mirri's jewellery is hand crafted in her studio from gold and silver, and set with diamonds and gemstones. Her simple but stunning sculptural designs are sold nationwide and internationally through galleries and contemporary jewellery stores. Her beautiful bud stacking rings are a popular choice to celebrate life's occasions and her modern re-designs of heirloom pieces and private commissions are highly desired.
In addition, she has been invitied to exhibit at The Goldsmiths Company Pavillions Show at Somerset House, London in June 2013 - a prestigious showcase specifically curated as a celebration of craftmanship.
Visit
www.mirridamer.com
for more information.
---