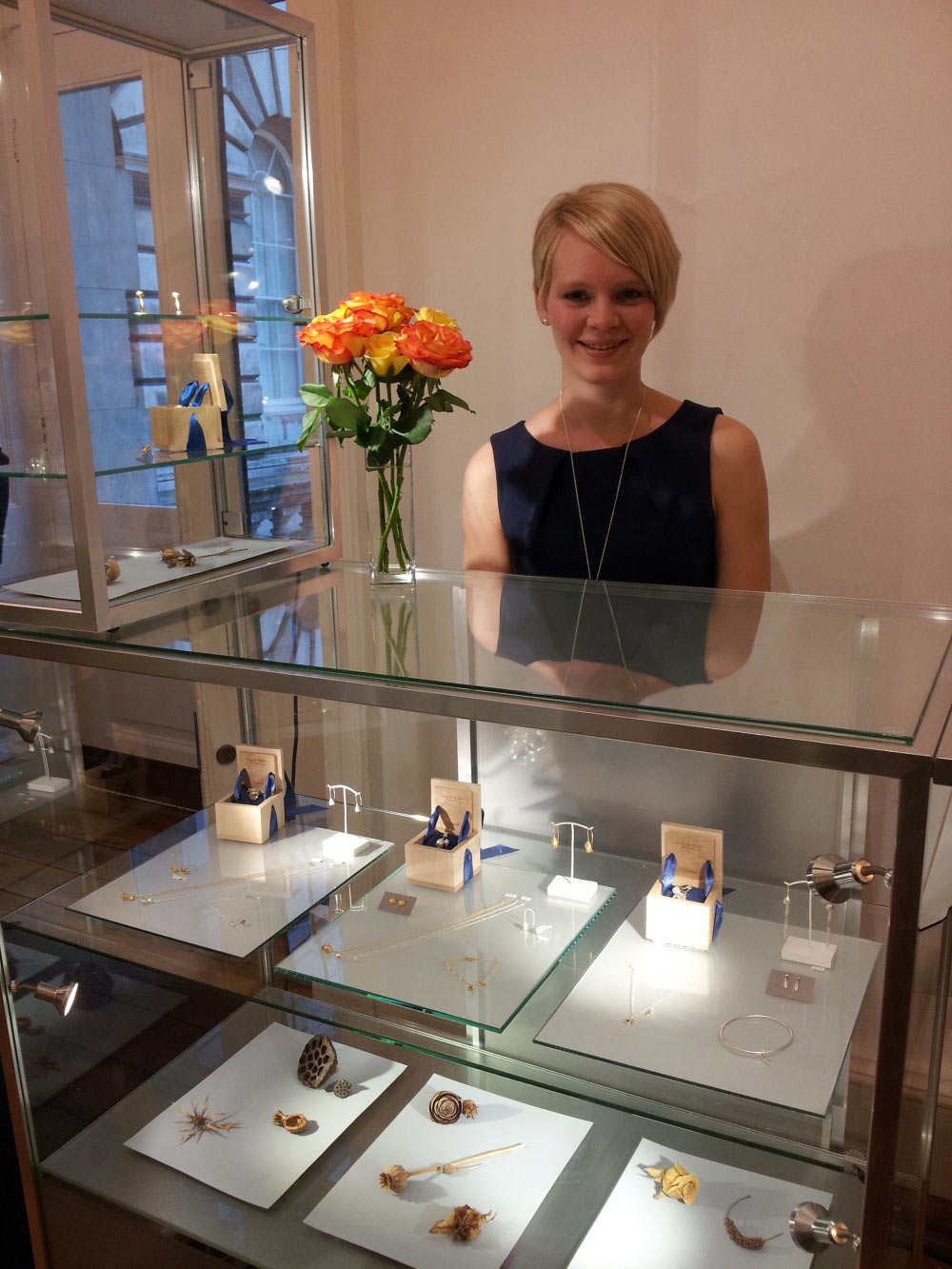 Cornish Jeweller Victoria Walker Selected for Goldsmith's Fair
Article Published: Monday 20th May, 2013 - 12:35pm
---
Victoria Walker, based in Truro, has been selected to exhibit her unique kinetic jewellery designs at Goldsmiths' Fair in London in September 2013; the most important and prestigious jewellery event of its kind in Europe.
Victoria studied Jewellery and Silversmithing at Truro College, completing her degree with a first in 2009. After graduating, Victoria took a hands on approach to building her business, and embarked on a tour of shows and exhibitions around the country to show her work, including at the Barbican in London, 'MADE' in Brighton, and 'Dazzle', a high end jewellery exhibition in Manchester.
Victoria explains: "When I set up my business after graduating, I decided from the start that I would do as many good design fairs possible to promote my work. I knew that the best way to illustrate the kinetic (moving) nature of my designs would be to demonstrate these pieces to the public in person."
Four years on, Victoria has reached her 'ultimate show goal' by being selected to exhibit at Goldsmiths' Fair, described on the Goldsmiths' Company website as "the ultimate one-stop destination for those seeking out jewellery and silver by the most exciting independent designer-makers in the UK."
Victoria says: "I was in total shock when I opened the letter. Goldsmiths Fair has a notoriously tight selection process and I genuinely expected, like many jewellers, to spend most of my career trying to get through. I'm absolutely delighted and plan to exhibit a selection of my kinetic pieces made entirely in gold."
Victoria's signature seed-pod lockets feature tiny articulated flowers that emerge and unfold from within. Kinetic rings also feature in the collections, where beautiful stones are set into entirely revolving spheres. Carefully engineered, every piece is made using traditional techniques from precious metals, semi-precious stones and diamonds, all made in her workshop in Truro.
Her jewellery - including the latest kinetic piece, Thistle Locket - can be seen at her brand new workshop at Princes House on Princes Street, by appointment. Her work can also be found at The Guild of Ten, Truro and Trelyon Gallery, St.Ives. Visit the website for a list of all upcoming shows or email/phone to make an appointment to visit the workshop: info@vwjewellery.co.uk / 07773 621187
Top Floor, Princes House, Princes Street, Truro TR1 2ES.
www.vwjewellery.co.uk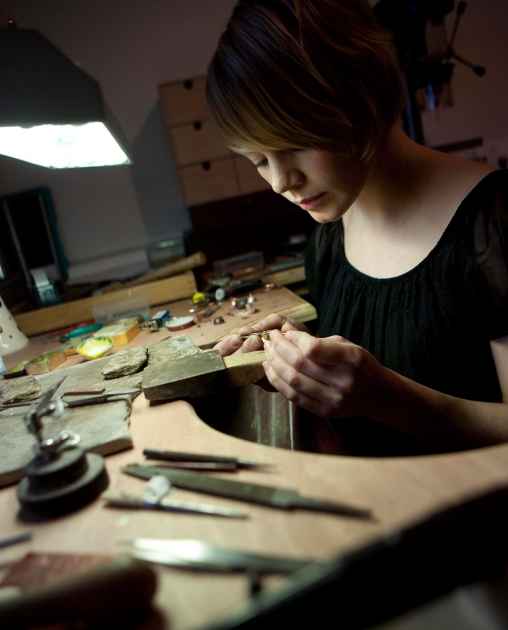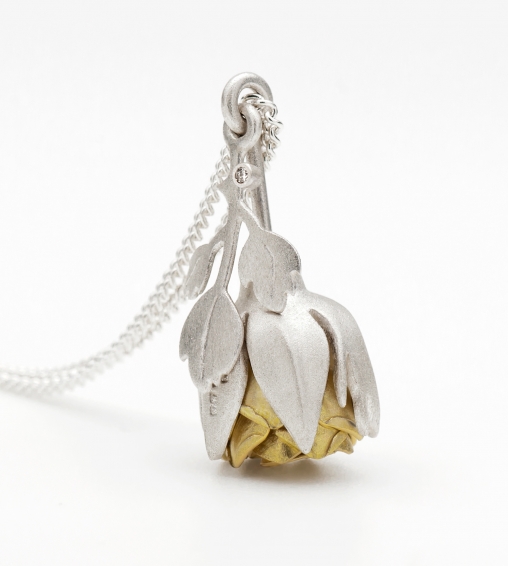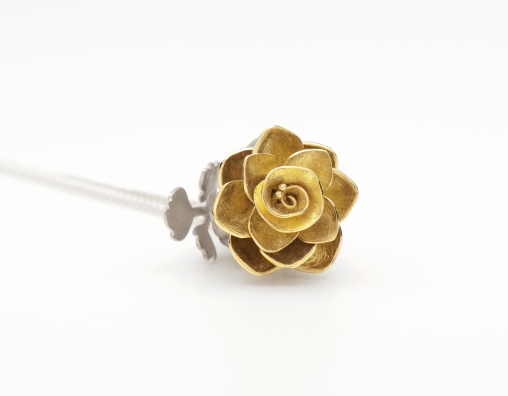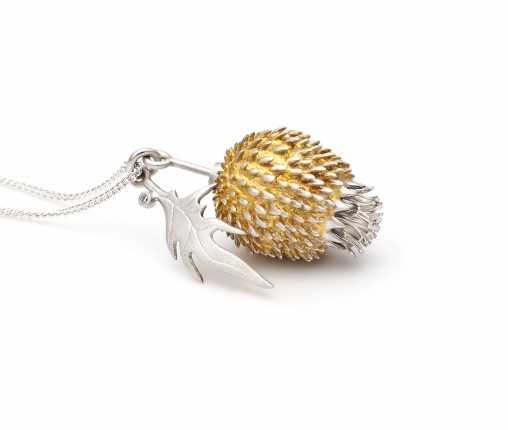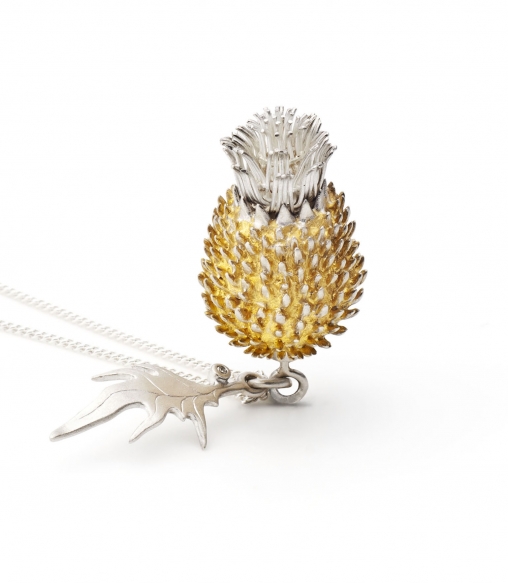 ---