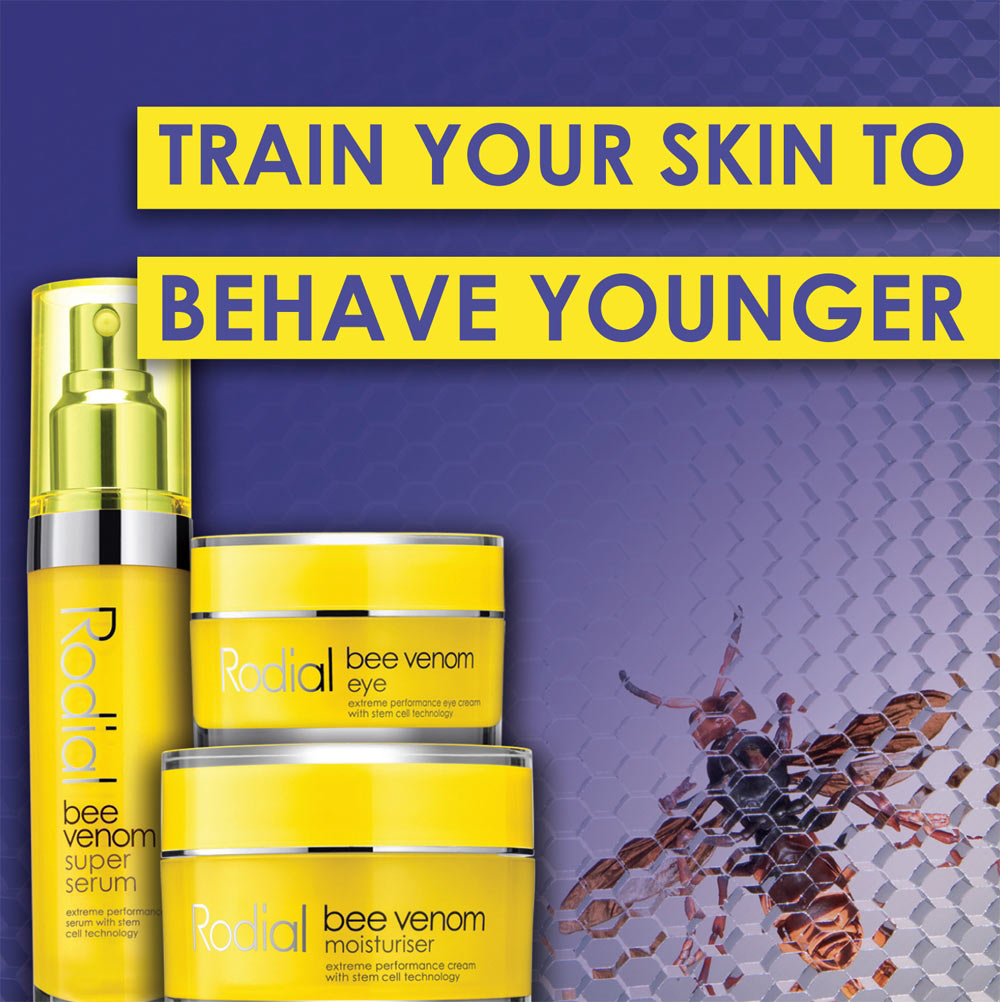 Rodial has landed at Aqua!
Article Published: Friday 12th July, 2013 - 6:34pm
---
Rodial has landed at Aqua Skincare in St Ives. And I've enjoyed one helluva facial.
On arrival at the blissful skincare sanctuary, I was greeted by shelves brimming with zesty coloured bottles and pots, chock full of top-notch peptides and plant extracts from across the globe. Rodial is renowned for its precise and powerful approach to targeting a range of skin and anti-aging concerns. Deadline week had been and gone, and my skin was in dire need of a little brightening and rejuvenating after a fortnight of excessive caffeine consumption and sleep deprivation.
And wow - did this facial deliver. The massage technique was unlike any I had experienced before - a far cry from the gentle sweep of fingertips I'd expected, the movement was vigorous, speedy and, perhaps surprisingly, deeply relaxing and really rather pleasant. The idea is to lift and iron out the wrinkles and plump up the lips.
Together with the tantalising array of lotions and potions that were lavished on my skin - including celebrity favourite, the Dragon's Blood sculpting gel (known as the 'liquid facelift') and the Snake Mask (know as the 'Cinderella wrinkle mask'), which peels off like snakeskin - it's a powerful combination. And, beyond the sensationally soothing effects, my skin felt tauter, brighter and deliciously rich in moisture. I was sold. Now I have four more to try out!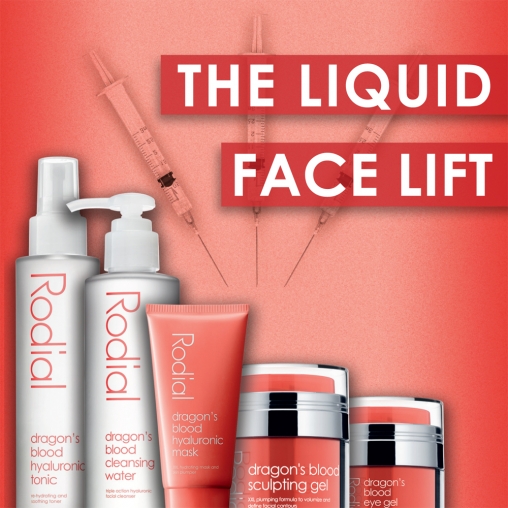 Aqua's manager Abi tells us about the five facials available...
Red: Dragons blood range - don't worry Rodial aren't suggesting that dragons have come to life, here's the story and facts behind the name- the key ingredient is from a tree sap that's sourced from a tree called croton lcheri, the nickname for this tree is 'the dragon tree' it has a healing property and works as a plaster therefore the most sensitive skins can use this range. The celebrity must-have product is Dragons blood sculpting gel, known as the 'liquid face-lift'. Dragons blood facial is called SCULPT- the natural alternative to dermal fillers!
Black: Glamoxy Snake range- a snake-venom inspired peptide is used to lessen muscle contraction which helps to iron out wrinkles and also gives a 3D plumping effect. You can see visible results after 28 days! My favourite product from this range is the Snake mask known as the 'Cinderella wrinkle mask', it's a thick black mask that peels off like snake skin. This facial is FREEZE - the natural alternative to muscle relaxing procedures e.g. botox!
Yellow: Bee Venom range- this incredible range has a number of powerful ingredients. Unique plant stem cells are used to stimulate growth factors but bypass unhealthy cells and only feed the good cells. I love the tag line for this range 'train your skin to behave younger'. The bees' knees product out of this line is the Bee venom super serum- an ultimate rejuvenation, a boost for menopausal women and its phenomenal redensifying agents. The Bee Venom facial is called STING - the superior anti-aging facial!
White: White Brightening range- used to be known as white bleaching range but the name seemed to scare people. This active range is fabulous for treating pigmentation, skin staining and congestion, the vitamin C and liquorice are the brightening agents. White brightening cleanser is the most wanted product from this range as this glycolic exfoliant wash gives visible results in just four weeks. The White range facial is called BRIGHT- intense, active facial using the white brightening range!
Silver: Glamtox range - many acids, extracts, peptides, oils are in these products making it the premium range. It concentrates on all aspects of anti-aging. My favourite product in this line is the Glamtox day moisturier- it contains micro-injected hyaluronic spheres and myrr which saturates the skin in hydration and plumps out lines- yum yum!
---