---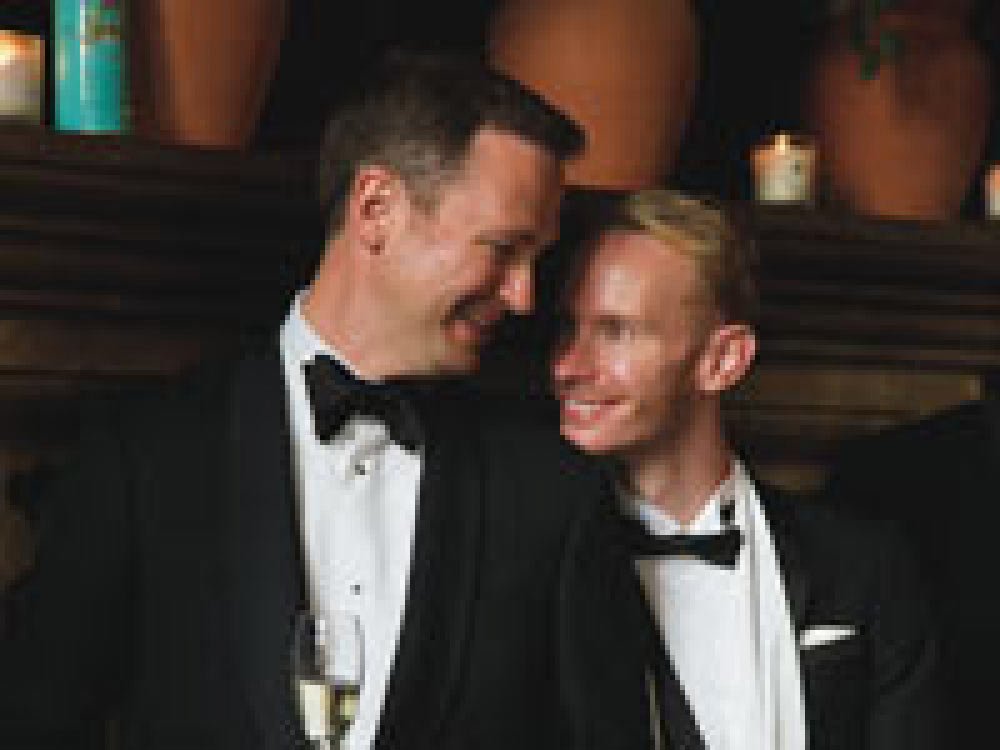 Wedding at Huntsham Court, Devon
Homegrown and Heartfelt
Nicholas and Stephen first met thanks to the power of Facebook back in 2006. "I was living with one of Stephen's friends and he poked me (this was when Facebook was very new), we went on a date and the rest is history," explains Nicholas.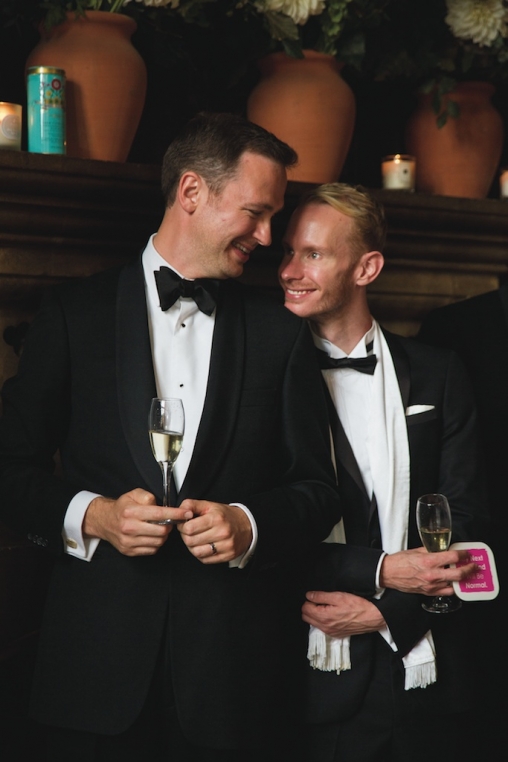 It seemed entirely fitting that the couple's farm in Sussex would play a monumental role in their three-day wedding celebration, given the setting of Stephen's proposal. "I got home from work and he had made the most delicious meal," recalls Nicholas. "He took me to our old stable where there were dozens of candles, a beautiful table with music, champagne and wine – he asked me over dinner and I said yes."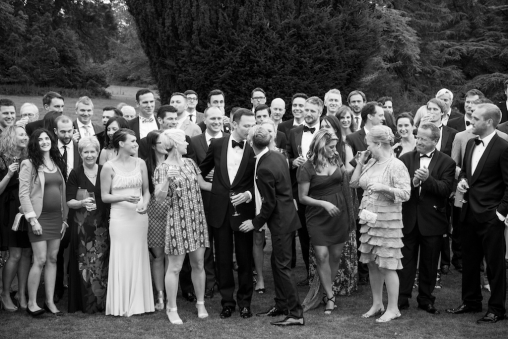 Abandoning their plans to marry at the farm due to accommodation issues, the couple knew they'd found the ideal venue for their extended house party in Huntsham Court – albeit with a homegrown flavour. Over two years, they worked tirelessly to ensure their wedding was brimming with produce from their farm. "We grew all the vegetables, raised our own pigs for meat, grew all the flowers and even made a lot of the food ourselves for the wedding," says Nicholas. "The results were something deeply personal and everyone felt connected to the day/us/our ceremony through food!"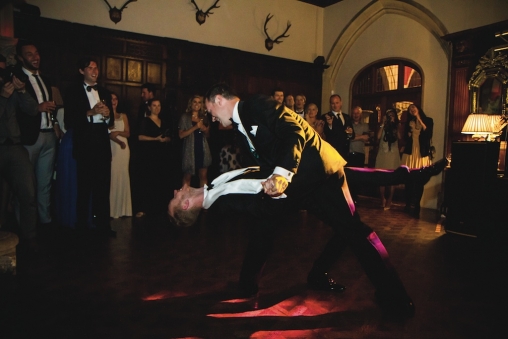 There was drama en route to Devon when Nicholas's car was broken into and two suitcases were stolen – one of which contained the wedding rings. While the replacements they bought the day before the wedding may not have been their dream rings, they are now, as Nicholas affirms, "our most precious belongings." During the personal ceremony in which they exchanged self-penned vows, their guests encircled the couple and blessed the rings. "When the rings made their way to us in the centre of the room, there was an incredible energy and it made us realise that it doesn't matter where the rings are from or how expensive they are – it's what they represent," Nicholas explains.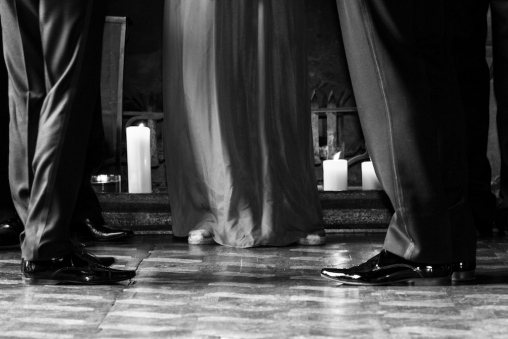 The celebration was relaxed, fun and punctuated with the colour of the homegrown blooms, which popped against the sumptuous interiors. A series of outdoor games, croquet, a bouncy castle and team of nannies on hand to entertain the children enhanced the party mood. The Night Owls lent a vintage jazz soundtrack for a delectable picnic washed down with Pimm's, while the sit-down dinner of sumptuous homegrown produce was the perfect way to toast the ceremony. Singing sensation Claudia Patrice was flown in from Dubai to provide a dazzling after-dinner set, followed up by a DJ set from Anthony McGinley.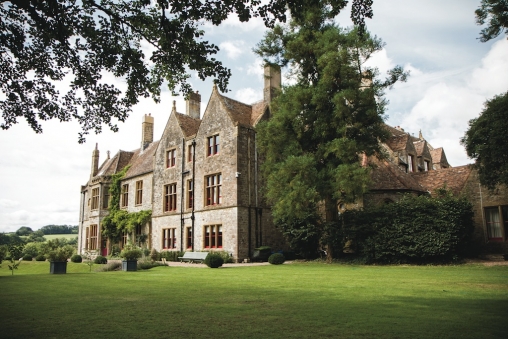 Nicholas recalls his favourite moments of their wonderful wedding: "Watching our guests on the lawn having a picnic and enjoying the music and wine while Stephen and I looked down from the bathroom window, and my nephew reading from 'Winnie the Pooh'."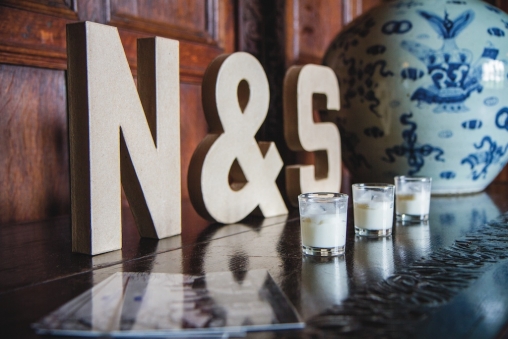 As for advice, he hotly recommends hiring a planner. "If you are having a slightly unusual wedding, get a wedding planner. Nikki Evans ran the entire thing and brought poise, organisation and perfection to the whole event."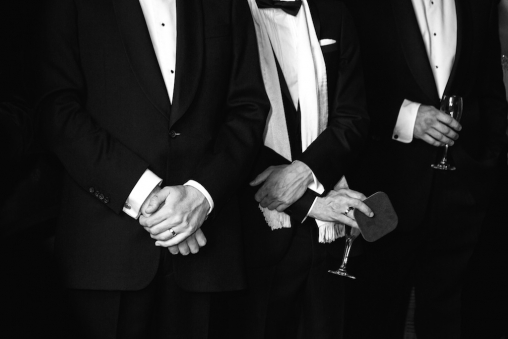 Photography Maxi Photography
www.maxiphotography.com
Venue Huntsham Court
www.huntshamcourt.co.uk
Nicholas's outfit Burberry www.burberry.com Alexander McQueen www.alexandermcqueen.com Tom Ford www.tomford.com
Stephen's outfit Gieves and Hawkes www.gievesandhawkes.com
Flowers Earth Gallery Flowers www.earthgallery.biz
Wedding planning Nikki Evans www.privatefunctionsnikkievans.co.uk
Catering Gideon Hitchin www.gideon-hitchin-catering.co.uk
Entertainment The Night Owls www.thenightowlsband.co.uk
Claudia Patrice www.claudiapatrice.com
Anthony McGinley
Moor Leisure www.moorleisure.co.uk
Copyright Wed magazine 2014