---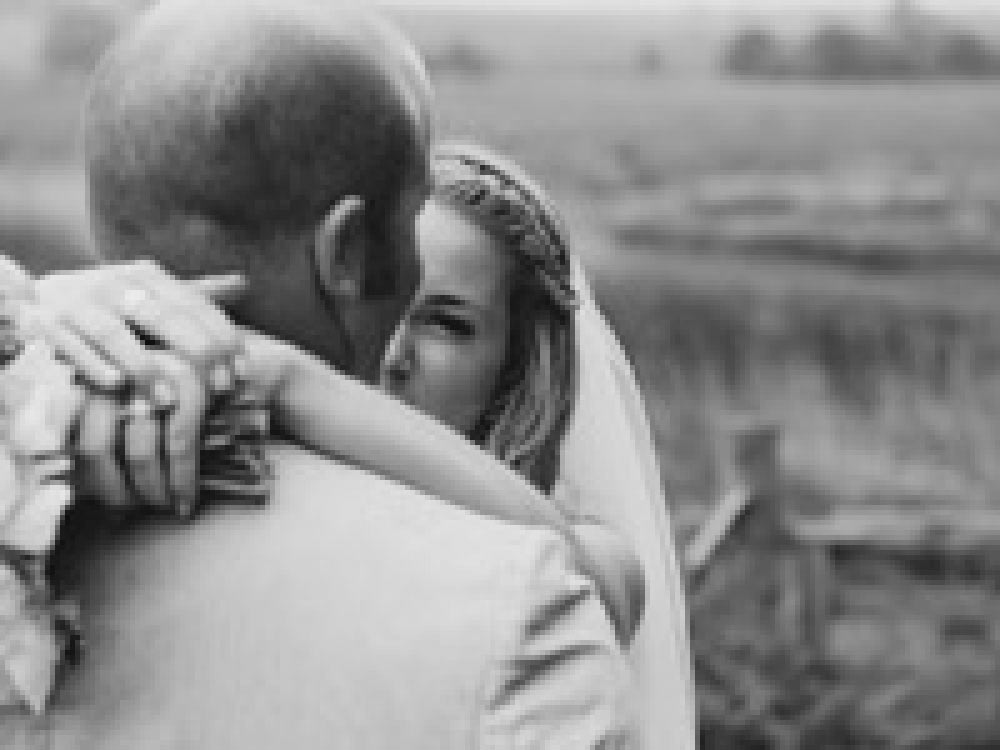 Real Wedding at Highfield Farm, Devon
Fabulous on the Farm!
Emma and Jason's first meeting was a decidedly unromantic moment. "We were in a pub and Jason knocked his drink over into my handbag. As I bent down to pick my handbag up, he bent down to pick up his glass and headbutted me! The rest is history!" reveals Emma.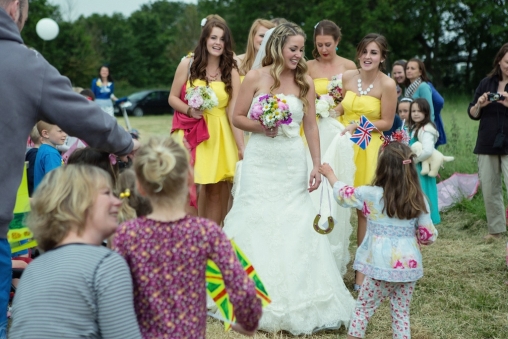 The couple planned their day around their individual and collective likes, choosing Highfield Farm in Topsham as the venue for their eclectic celebration. "I teach in the local primary school and we take the children to the farm to plant and harvest vegetables," explains Emma. A teacherly touch was apparent from the outset: "I made the invitations like school exercise books with different subject pages and a homework RSVP for guests to send back," she says. "They were a lot of work but we loved receiving the replies in the post."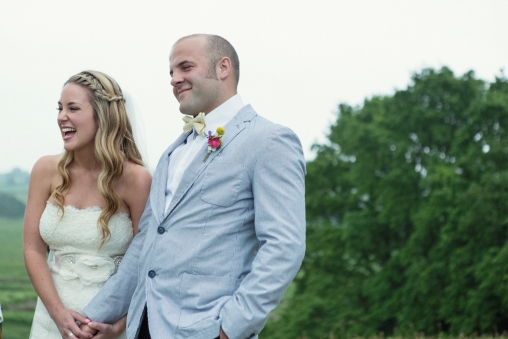 Emma and Jason opted for an al fresco humanist ceremony overlooking miles of countryside. Colourful bunting, felt hearts and dainty blooms in jam jars suspended from shepherds' crooks prettified the ceremony space; inside the marquee, paper pompoms, Chinese lanterns, bunting and arrangements of wildflowers echoed the pretty, rustic aesthetic.
Flanked by her bridesmaids dressed in canary yellow, Emma made her entrance in a dreamy Pronovias gown, clutching a bouquet of wildflowers.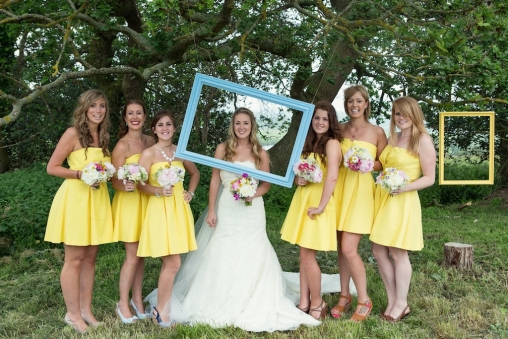 The personal and heartfelt ceremony featured the pair's self-penned vows. Adding to the individuality of the day, two of the couple's good friends each performed a reading. Fellow teacher Rosie "did a fabulous reading from a children's book and Pete did a reading likening love to owning a dog, which was very apt as our beloved dog Bertie was at the ceremony!" explains Emma.
Following the ceremony, guests were greeted with a brilliant take on the wedding breakfast: a picnic basket of deli-style foodstuffs to share, including pies, pasties, bread, salads and quiches. Later, caterers Oliva used huge paella pans to cook fajita and burritos for guests to create their own tasty snacks, while "all our guests brought a dessert with them which made for a spectacular dessert table!" adds Emma.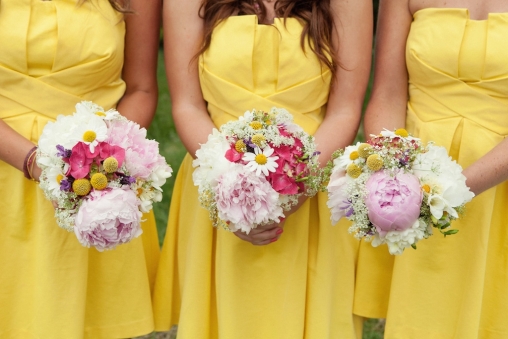 With bellies filled and speeches complete, The Rivieras performed a mix of Blues Brothers hits and golden oldies, before a personal iPod playlist kept the party in full swing throughout the evening.
Looking back, it's hard for Emma to pinpoint a single standout moment. "We loved the whole day but it was really special for me to walk down an aisle lined with children from the school where I teach." The input from the children also lent a personal touch to the drinks menu: "One of the cocktails we served used elderflowers that the children picked from a tree in the playground and helped to press," she says.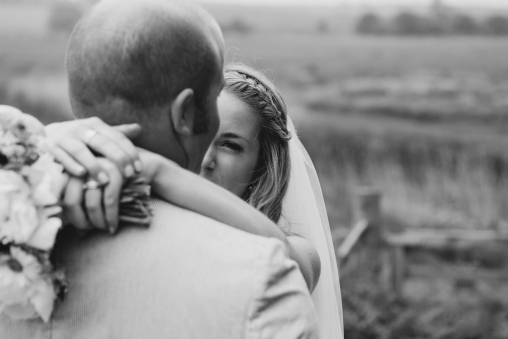 Meanwhile, Emma's top tip is worth heeding: "I was given this advice, which I found difficult to follow: 'don't sweat the small stuff'. I obsessed a lot about the tiny details but, on the day, you either won't notice or it won't matter."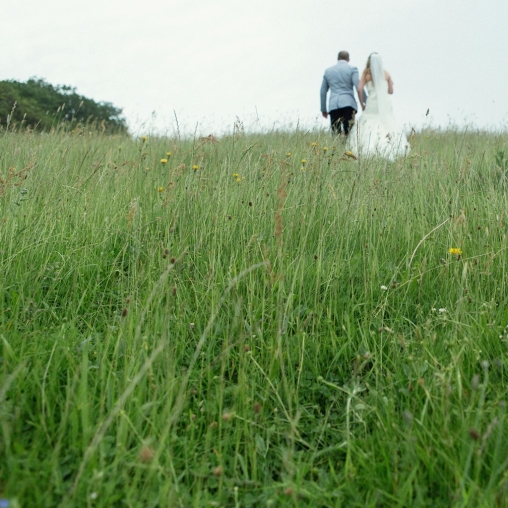 Photography Debs Ivelja www.debsivelja.com
Venue Highfield Farm, Topsham www.highfieldfarm.org
Dress Pronovias www.pronovias.co.uk
Groom's outfit Jacket Debenhams www.debenhams.com Trousers Gap www.gap.co.uk
Flowers Cornish Cutting Garden www.cornishcuttinggarden.co.uk
Hair Gemma Turl, Topsham Hair Design 01392 877816
Bridesmaid dresses Warehouse www.warehouse.co.uk
Entertainment The Rivieras www.therivieras.com
Copyright Wed magazine 2013
Wed

Directory

All you need from the finest wedding suppliers in Cornwall and Devon