---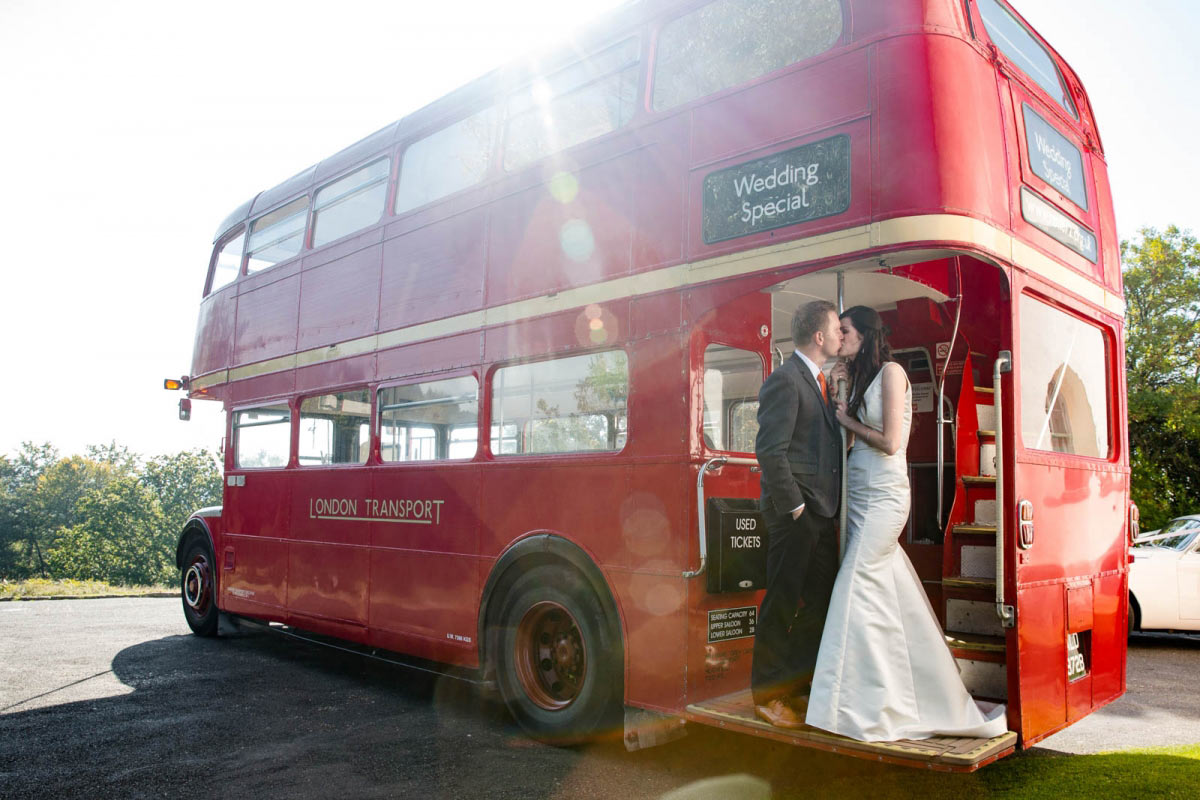 Real wedding at Haldon Belvedere
Sunshine of your Love
Sabrina and Ross's personalised wedding at Haldon Belvedere
Having first locked eyes on each other on Exeter Quay where they met for a blind date, it was fitting that Sabrina and Ross returned to the site of their fortuitous meeting for photos on their wedding day.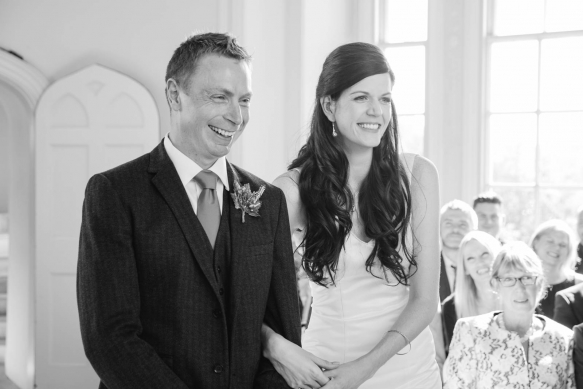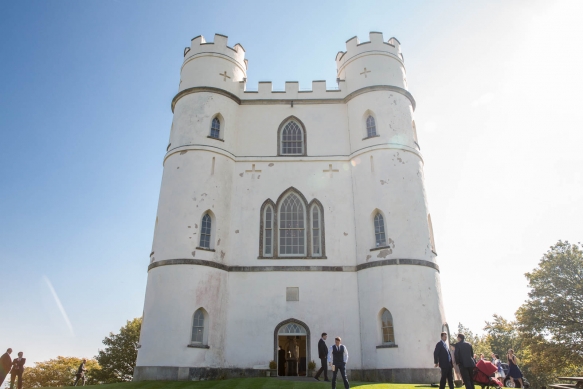 A beautifully memorable mix of romantic backdrops and personalised touches, their day took in two magnificent venues: Haldon Belvedere - an historic castle rich in the fairytale factor flanked by miles of idyllic countryside - made a dreamy setting for their civil ceremony, before they moved on to Exeter Golf and Country Club for celebrations in the elegant Georgian climes of Wear Park House.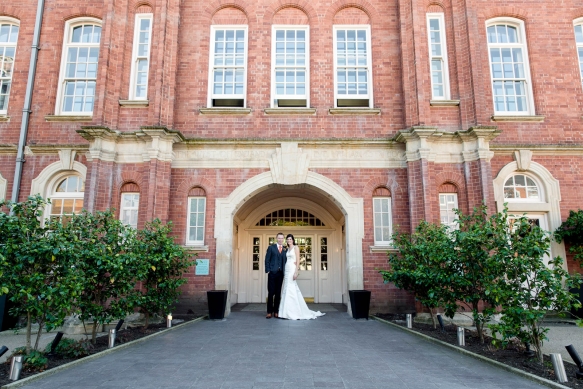 In keeping with the stirring settings, their celebration carried an English country mood with a striking colour scheme of blue and orange. Sabrina dazzled in a tailor-made gown and blue shoes, while orange accessories lent a pop of colour to Ross's dapper attire. The flowers tied the look together in bold and beautiful style.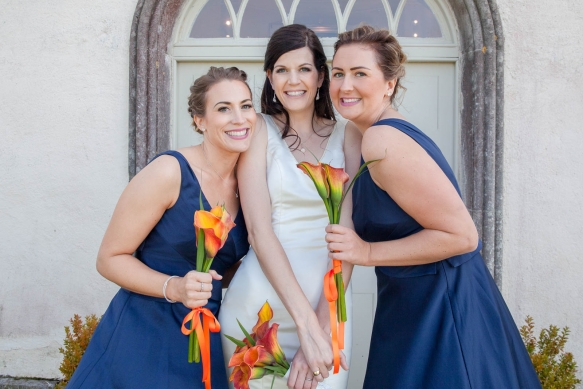 Keen to infuse their personalities in a distinctive way, the pair opted to include some non-traditional events - one of which was their incredibly special 'first glance.' "Pre-planned between the photographers and ourselves, Ross snuck into the hotel and hid in the library on the morning of the wedding. After my mother and bridesmaids had left the hotel, I met Ross for a private moment," reveals Sabrina.
"Seeing each other on our own for the first time made it special, reminding us that the day had finally arrived and that it was all about the two of us," she says. "It also allowed us to settle our nerves and enjoy the entrance of the bride during the ceremony that little bit more."
After the vows, guests enjoyed lawn games, pasties and real ales before a champagne afternoon tea was served at Wear Park House and, later, a delicious hog roast. The evening entertainment was a communal event from the outset as - rather than a first dance - Sabrina and Ross took to the dance floor for a couples' ceilidh. "It was fast, it was fun, and it meant that everyone met each other and danced with each other. It was different, and set the fun mood for the evening," says Sabrina.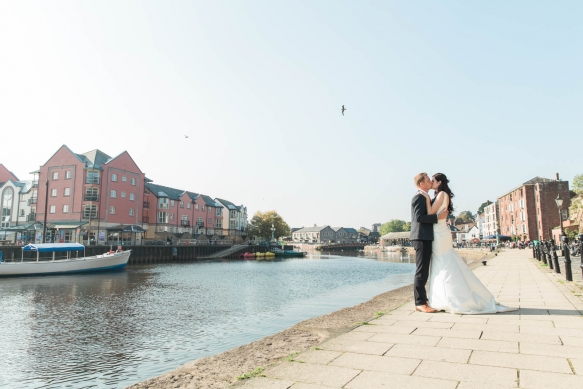 She advocates breaking with tradition and designing a day to reflect your individual vision. "Put your own personal twist on your wedding. You have spent all your time planning it, so make sure it's a day that reflects you as a couple," she says. "If you like traditions - do them; if you don't - don't feel like you should. Choose the ones you like and put your own twist on them."
Photography McKenzie Brown www.mckenzie-brown.com
Venues Haldon Belvedere www.haldonbelvedere.co.uk
Dress Louise Tredwin at Black Onyx Studio www.blackonyxstudio.co.uk
Bridesmaids' dresses Monsoon www.monsoon.co.uk
Make-up Amy-Elizabeth www.amy-elizabeth.com
Hair Ella Smart, A Salon Called Hare www.asaloncalledhare.co.uk
Groom's outfit Ted Baker www.tedbaker.com
Flowers Peamore Flora www.peamoreflora.co.uk
arranged by Berna Compton
Catering Pasties Bon Gout Deli www.bongoutdeli.co.uk
Yellow Hammer Ale Hanlons Brewery www.hanlonsbrewery.com
Hog roast Kenniford Farm www.kennifordfarm.co.uk
Transport Abbey Wedding Cars www.abbeyweddingcars.net
Entertainment Spinach for Norman www.spinachfornorman.net
Wed

Directory

All you need from the finest wedding suppliers in Cornwall and Devon