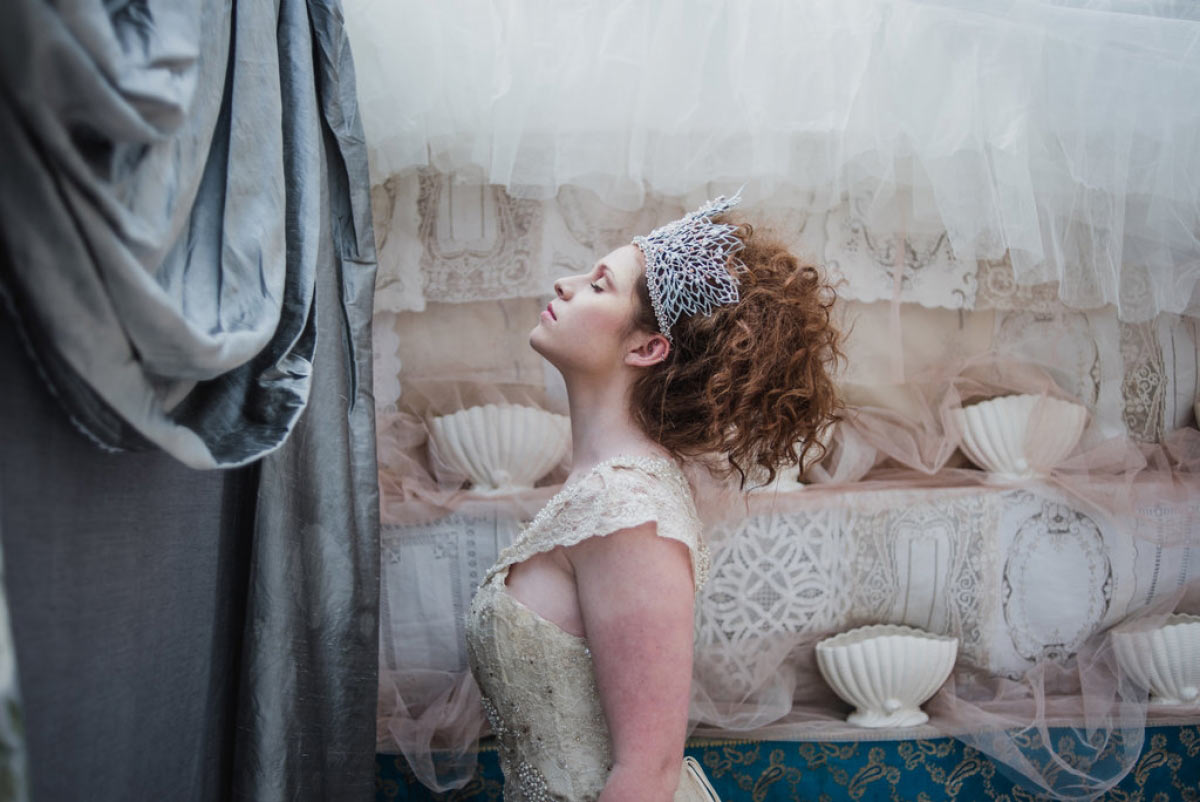 Pearl Reef styled shoot
Article Published: Thursday 1st June, 2017 - 8:38pm
---
Ethereal is one of wedding world's most wanted right now, and by poring over this beautifully styled shoot, it's easy to see why. From boho chic to beachy, vintage and eco-friendly events, any type or look of wedding can find its celestial-inspired self.
In this styled shoot, 'Pearl Reef' is a purpose built set created in stylist Hannah Taylor's backyard, in which she was able to explore her own ethereal vision alongside a team of top-notch local wedding suppliers.
"The aim of our shoot is to inspire with creative ideas," she explains. "Our theme is a divine, sea-inspired look with glitz, glamour, lace and pearls. Touches of turquoise add a vibrant contrast to the paler palette: something a little different for brides still wanting a feminine wedding. This is great for weddings of any season - especially winter weddings on a budget as flowers are not essential."
"For brides looking for a natural feel, I have included elements such as shells, cotton textures, driftwood and natural old lace. The hessian and beaded headband suits this look perfectly. Mini cakes and treats are displayed on and around the table centrepiece reef, a different option to a single cake or dessert table."
"This scheme will also inspire brides looking for some fairy tale sparkle. Lots of beads, pearls and glitter can be found on the coral reef. Finishing a fairy tale look is our coral crown - handmade, very sparkly and worthy of a princess!"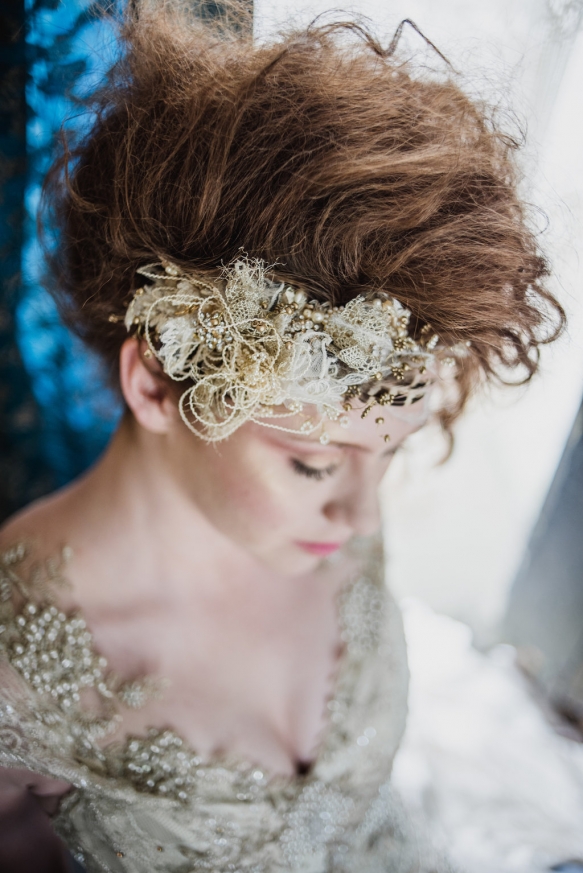 Credits
Photographer: Liberty Pearl
libertypearlphotography. com
Set design, props & decor: Hannah Taylor
hannahtaylorweddingstylist.co.uk
Anna Romysh Dress & Hessian/beaded headband: The Bridal Rooms of Wellswood:
bridalrooms.co.uk
Crown: Lucky Sixpence
theluckysixpence.co.uk
Hair & Make-up: Billie Edge
billieedge.com
Edible cakes and biscuits: Daisy Molly and Me
daisymollyandme.com
---