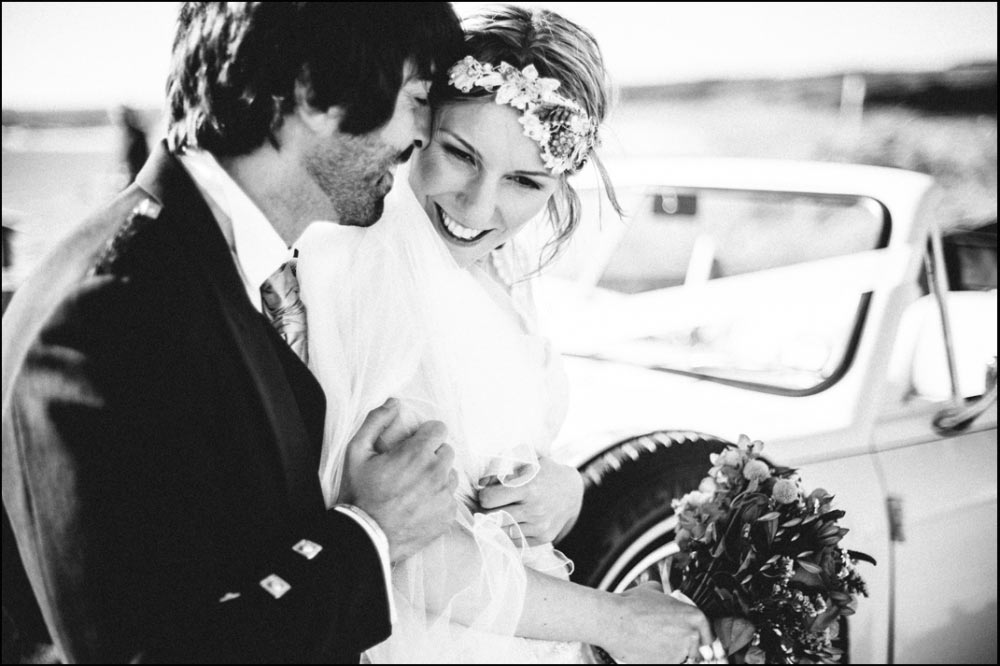 Our wonderful wedding!
Article Published: Monday 22nd October, 2012 - 12:19pm
---
We've been blown away by the wonderful messages we've had about our wedding. The heartfelt words and sheer enthusiasm for the details and atmosphere of our day has brought that heady wedding feeling rushing back all over again. We thought it was about time you heard a little about it from the horse's mouth, so to speak.
I'm not going to lie. After running Wed Magazine for five years, Brendan and I did feel the pressure to pull off a 'good' wedding. I've spent the past five years immersed in wedding world, delivering inspiration, networking with the industry and corresponding with brides about their own weddings - and the overriding, golden piece of knowledge I've gleaned is this: a memorable wedding is one which reflects the personalities and vision of the bride and groom. It was with this knowledge that we armed ourselves as we set about the planning process and each detail was measured against the question 'does it reflect us, our personalities and our relationship?' If so, it was in.
The result was an eclectic fusion of our tastes, our passions and our heritage. From the dress to the decor, every detail said something about who we are. We married in Paul Church, near Penzance, a tiny village where generations of my family hail from, and held our marquee reception in the heavenly setting of Gonwin Manor, Carbis Bay, before breathtaking views across the Atlantic Ocean. With my grandfather's family having farmed the land a stone's throw away for many years, this dreamy setting also had a personal resonance.
There were lots of pretty cool details (if we do say so ourselves) - more of which you'll be able to see in our full write-up in Cornwall issue 24 - but what made our wedding so very wonderful was the atmosphere. It's the people that make a wedding, and we're oh-so lucky to be surrounded by some amazing human beings!
Without further ado, please sit back and watch this montage of moments (captured to perfection by Harrera Images) of the very best day imaginable.
The Wedding of Brendan and Beccy by Harrera Images from harrera images on Vimeo.
This wedding was brought to you by...
Venue: Gonwin Manor, St Ives
Catering: The Round Kitchen
Wedding planning, and coordination: Ali Berry Weddings
Marquee: Absolute Canvas
Chair and prop hire: Inspire Hire
Photography: Harrera Images
Flowers: Wedding Flowers in Cornwall
Transport: Treverbyn Cars
Cake: Truly Scrumptious Cakes by Becky
Wedding dress: Yolan Cris, Pirouette
Headdress: Sarah Drew
Bridesmaid dresses: Annalise Harvey and Anna D'Souza
Cornish kilts: Cornovi
Cake toppers: Cake Top Characters
Bunting: The Big Beautiful Bunting Company
Outdoor lighting: Your Top Table
Parasols: Sunbeam Jackie
Lounge furniture hire: Big Top Bijou
Entertainment: Jonty Depp
Jukebox: Kernow Groove
Videography: Memories on Film
Drinks: Experience Wine
Wedding rings: Michael Spiers
Toilets: Andy Loos
Generator hire: Ellis Generator Hire
Big thanks and big love to you all!
---