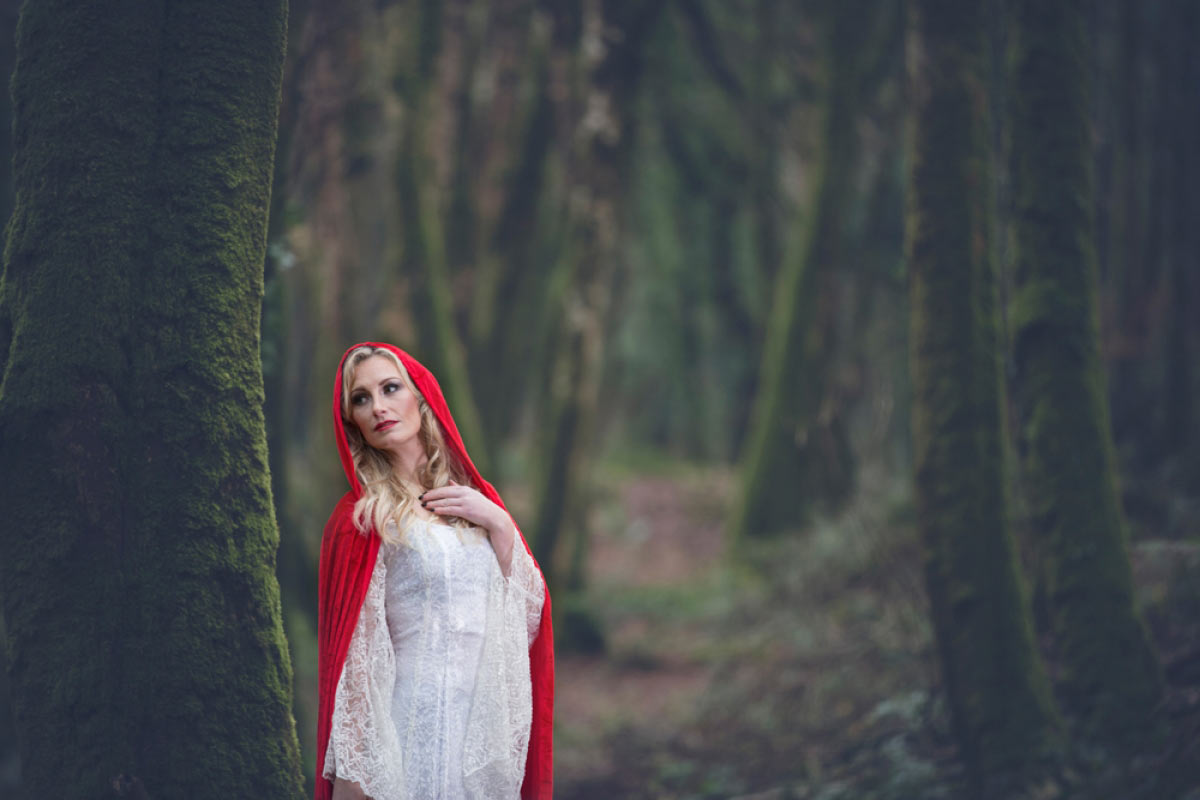 'Little Red Bridal' shoot
Article Published: Tuesday 2nd February, 2016 - 11:08am
---
"From capturing candid moments at real life weddings to the stylistic shots of a themed shoot, photography is my passion. I have always been a fan of the Grimm Tales, and wanted to create a Red Riding Hood inspired shoot," says Luke Wood - whose imagination is captured in this classic fairytale-esque shoot.
Shot on location at the beautiful backdrop of Luxulyan Woods meant that the forest setting combined with the fairytale element to create a wonderfully moody, dark tone.
Collaborating with a team of wedding industry creatives ensured every element form the hair and make up to the award-winning model was coordinated for stand out results.
Scroll through the gallery for more...
Credits
Photographer - Luke Wood, Pear Wood Wedding Photography www.pw-weddingphotography.co.uk
Hair -Michelle Bazeley, Lovella Hairdressing and Massage Therapy www.facebook.com/MichelleJagoFreelanceHairdresserIndianHeadMassage
Make-up - Nicky Goodall, Envy Beauty Therapy www.facebook.com/Envy-Beauty-Therapy-349228673203
Model - Celena Wolfe www.facebook.com/Celena-Wolfe-Inspiration-Woman-UK-2015-418734508282538
---