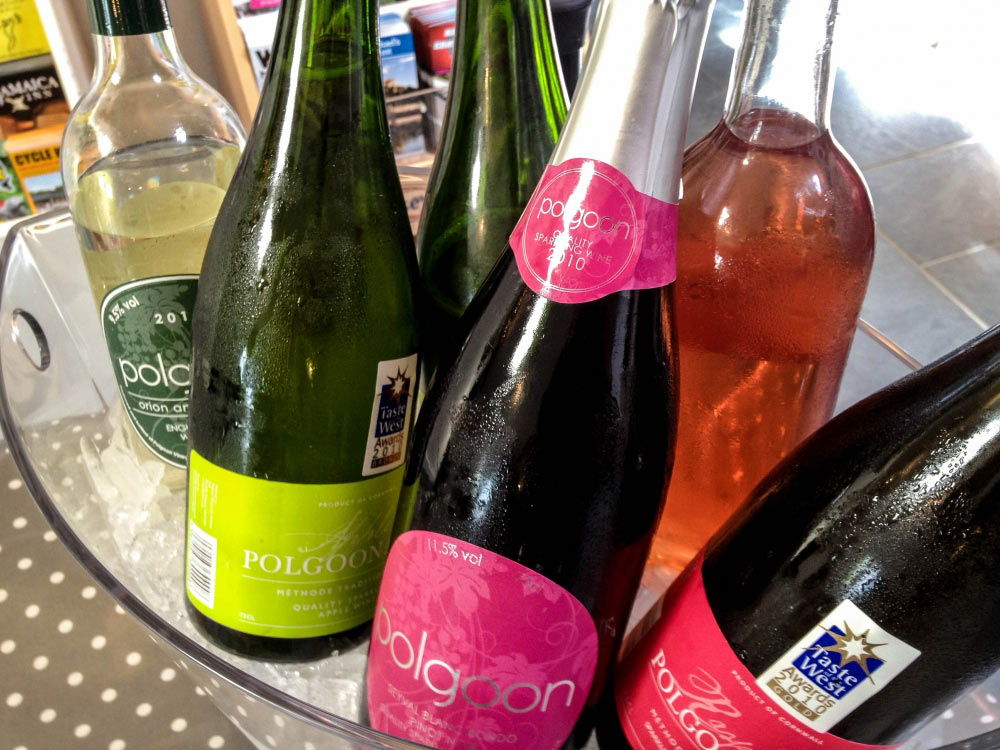 Wedding Reception Drinks
Article Published: Wednesday 22nd May, 2013 - 6:18pm
---
If, like me, you wonder about the great achievements in life: how did they build the pyramids? When will we invent warp drive so we can cruise the galaxy? And the most important question of all: how do they produce amazing wine in Cornwall?
The team at Polgoon were kind enough to invite the Wed team over to their vineyard - yes vineyard - in Penzance, Cornwall. The site of the family run operation has row upon row of great quality vines bursting with flavoursome grapes that withstand the Cornish climate. They also have blossoming orchards from which they make the award-winning Aval (which means 'apple' in the Cornish language).
The grapes and apples are grown, handpicked and squeezed; fermentation then takes place on site; the wine and cider is bottled and distributed to great restaurants, wine merchants and bars across the Southwest of England.
The selection of wines is a great testament to their dedication and passion to produce a palate-pleasing wine in Cornwall. We sampled the rose, sparkling rose, red and white wines as well as the fruity ciders and an elderflower wine made especially for River Cottage in Devon. A selection of Cornish cheeses from Newlyn Cheese Shop accompanied the delectable flavours. My tip for a crowd-pleasing toasting tipple is the sparkling rose, while the red and white wines are perfect for accompanying the wedding breakfast. The range of ciders should go down a treat at the evening reception. So, if you're looking for great local drinks to quaff at your wedding, look no further!
---