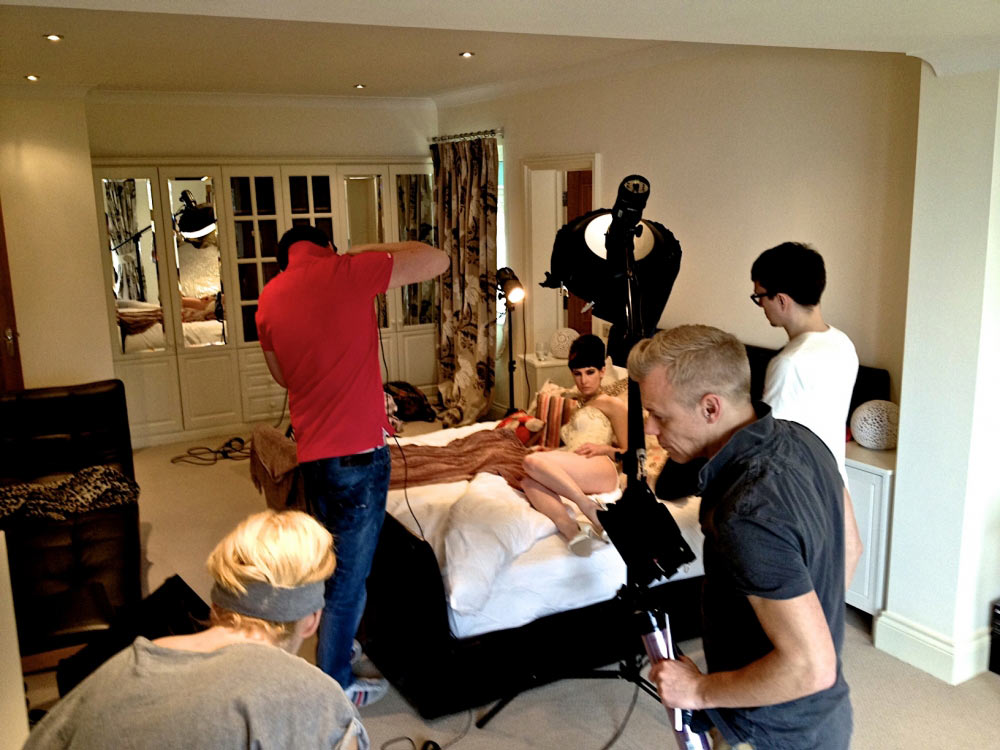 Wed Magazine behind the scenes at Stargazers, St Mawes
Article Published: Tuesday 13th March, 2012 - 11:48am
---
We're all feeling rather bleary-eyed today at Wed HQ after an epic day of shooting in a magical corner of Cornwall. Available via Unique Home Stays, Stargazers is a luxury property perched on the coastline of St Mawes. It's a heavenly spot, from the stylish interiors with panoramic views to the landscaped gardens slipping down to the sea. Unfortunately, we didn't see much of the sea due to the mist clinging stubbornly to the coast around St Mawes - despite our confident claims that 'the sun will burn it off by 11'. But it made little difference, as we adapted our plans to showcase the dresses in the nooks and crannies of the pretty gardens, the misty backdrop giving the images a beautifully atmospheric mood.
Now let's talk pretty: stylist Kate Jeffery sourced some of the most covetable undies we've ever seen. Shot in the luxe interiors of Stargazers, the stunning images showcase the ultimate in style, elegance and sassiness for drop-dead gorgeous wedding night style. Then there's the dresses. Layers of frothy tulle and divine detail made for fairytale looks to rock down the aisle.
It's not often you find yourself listening to '90s club tunes at 6.30am on a Monday morning. But that was the rather surreal start to the day as our fab team busied themselves with hair, make-up and styling preparations. Countless coffees, slices of pizza and laughs later, and we were cooing over an awesome collection of images. You'll be able see them in Cornwall issue 21 - our fifth anniversary issue - which hits the shelves on 9th April.
Thanks to Barry and Kate Jeffery, Gideon Marshall, Craig Chapman, Kayleigh, Kayt and Ella Butler for a brilliant day. In getting to grips with his new iPhone, Brendan has made a little behind the scenes video. Check it out...
Wed Magazine St Mawes from Wed Magazine on Vimeo
---