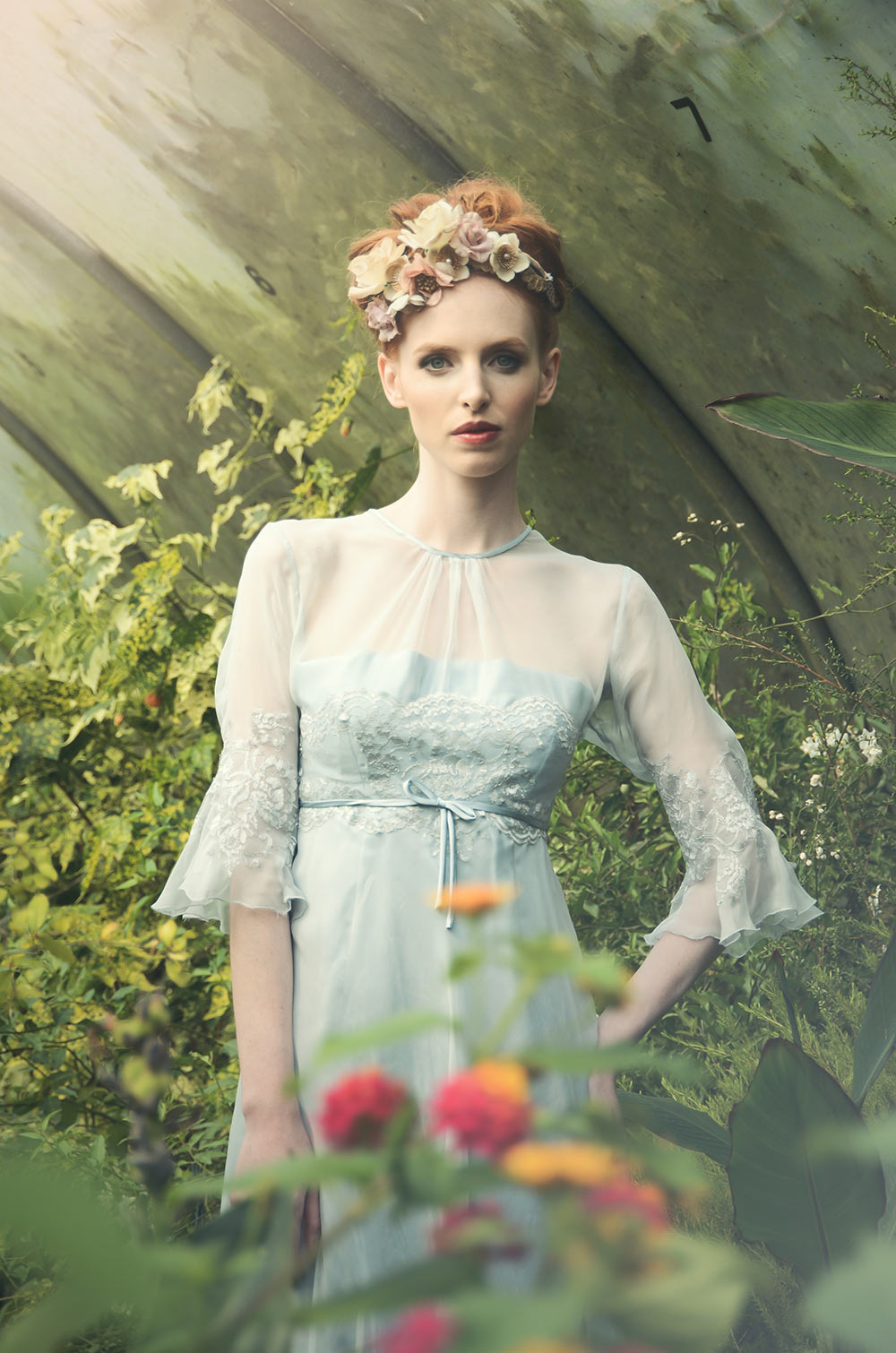 BEHIND THE SCENES OF 'DREAM A LITTLE DREAM'
Article Published: Monday 21st October, 2013 - 12:40pm
---
On a grey day towards the end of August, Brendan and I (Rebecca) teamed up with a very fabulous team comprising Chris and Rachel at Kevern Photography, model Eleanor Cooper, make-up artist Ella Butler and hair stylist Simone Knyita to create some breathtakingly beautiful images for the latest Cornwall issue of Wed.
Our location was Winchester Growers' dreamy flower fields on the edge of Mount's Bay, where St Michael's Mount peeped above the surrounding trees, and later, we moved on to Hardy's Exotics, a fab exotic plants centre just a mile down the road in Whitecross.
Our brief was ethereal, dreamy and achingly romantic - with a sprinkle of flower fairy pretty and Middle-Earth fantasy thrown in for good measure. Brendan and I spent the weekend before the shoot scouring the county for dresses combining wispy silhouettes, silken fabrics and dainty whispers of lace, and sourcing headdresses from Cornwall-based designers Holly Young Headwear and Sarah Drew. Meanwhile, Lizi from Wheal Sara Flowers created some enchanting florals to fit perfectly with the vibe.
The day itself was a dream - great team, perfect light, lots of laughs and a crazy amount of caffeine consumed thanks to Brendan's ready supply of double espresso-infused chocolatey drinks. And the images are beyond beautiful. A huge thanks to everyone involved.
Chris from Kevern Photography has made this brilliant behind the scenes film. Take a peek...
---