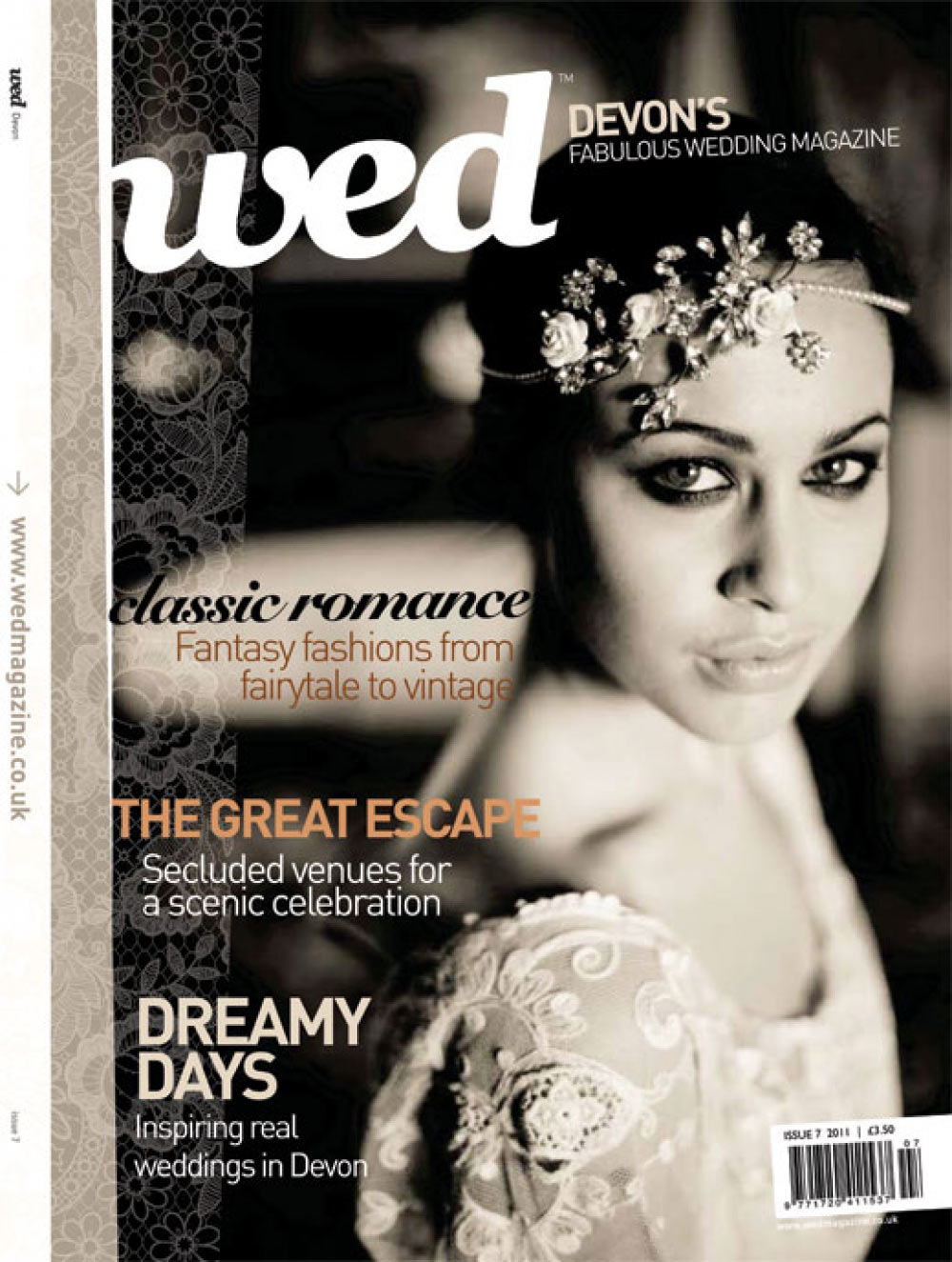 NEW DEVON WED - OUT SOON!
Article Published: Wednesday 23rd February, 2011 - 1:34pm
---
Get it while it's hot! The new issue of Devon WED will soon be sitting at a stockist near you, waiting to be snatched up by brides-to-be the county over. In this glorious installment, expect to find an engaging range of articles, from your ultimate dress buying guide to Devon's most spectacularly secluded venues, tipi receptions to exotic food.
It's all about the planning process as we deliver an insider's guide to pre-wed beauty treatments and pre-wedding photo shoots. We're 'Working the Groom' with style tips for your man and 'Romancing the Stone' with an array of diamond wedding rings.
We have two stunning photo shoots: 'A Vintage Love Story' was shot by Harrera Images at Boringdon Hall Hotel, while 'High Romance' was shot by Andrew Coulter at breathtaking wedding venue, The Great Barn in Higher Ashton. Also featuring top tips, all the latest news from wedding world and a stack of real weddings, we suggest you jump straight onto the bandwagon: It's set to be one beautiful ride!
---